'90 Day Fiancé' Wedding! Nicole Nafziger & Azan Tefou To Finally Marry In Summer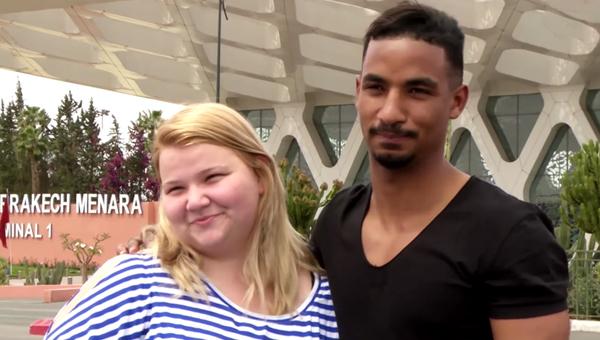 Nicole Nafziger and Azan Tefou finally plan to tie the knot. RadarOnline.com can exclusively reveal the 90 Day Fiancé couple are set to marry in the summer after calling the wedding off last season because of financial issues.
"She's sticking around for her sister's wedding in June then going back to Morocco," a source close to Nicole told RadarOnline.com. "Her intentions are to get married while she's over there."
Article continues below advertisement
The insider claimed this is the first time Nicole will see her fiancé since she left Morocco last season.
"They Skype," the source said. "She wants to bring him back to America."
Despite disapproval from her family, Nicole plans to bring her young daughter May.
As RadarOnline.com readers know, they called off the wedding the first time because Nicole brought copies instead of official documents for their marriage license and visa.
They postponed the nuptials a second time because it was too expensive.
"Instead of the wedding, we have decided to try to open up a beauty shop," Nicole said on the episode.
Nicole gave Azan $6,000 to open a beauty store in Morocco, while he only contributed $500 to the company.
He wouldn't show Nicole's mom a photo of the store when she asked.
"I am surprised the purchasing of the store takes precedence over the wedding, "Nicole's mom said. "That looks suspicious. Maybe this whole store thing is Azan's get-rich-quick scheme."
She told her daughter, "Azan is going to be gone with your money!"
Azan was also busted in a cheating scandal. On an episode, he was heard saying to another woman, "I want a kiss right now. The kiss was good. What did you dream about last night? I think you want it."