Tyler Baltierra Slams Trolls Over 'Ridiculously Asinine Comments' About Newborn Daughter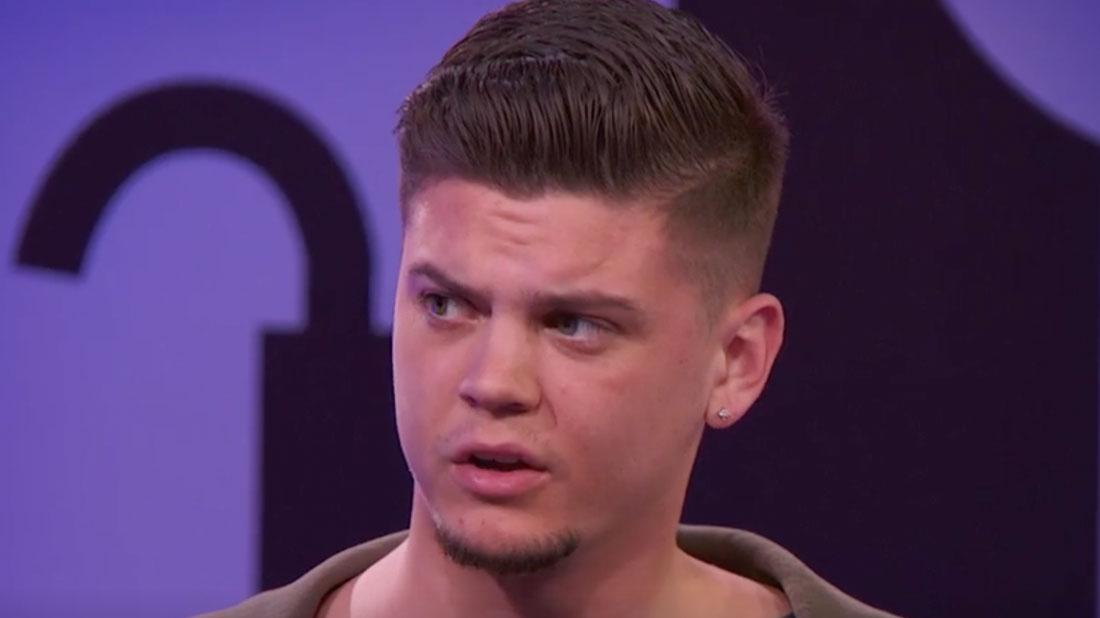 Tyler Baltierra is not here for the haters.
This Tuesday, March 19, the Teen Mom OG star clapped back at trolls who criticized and mocked his 1-month-old daughter's appearance.
Sharing a new Instagram photo of Vaeda when she was a newborn, he wrote: "Vaeda is a month old this week & idk how it's possible, but she keeps getting cuter!"
It didn't take long for fans to leave hateful comments under the adorable photo.
Article continues below advertisement
"Wow. I'm actually just appalled at the ridiculously asinine comments about my newborn," Tyler, 27, wrote in the comments section after seeing the rude remarks.
"We live in a world that is so divided, judgmental, self righteous & opinionated…& unfortunately it's very evident with these comments," he continued. "Respectful MATURITY is having a strong opinion & voicing it when necessary. Disrespectful IMMATURITY is having a strong opinion & voicing it when it is NOT NECESSARY. Your deity knows all of your thoughts…but evil can only hear what comes out of your mouth."
He then took a screenshot of his comment and posted it on his Instagram Story.
"Where is all the love people?" He wrote.
Wife Catelynn Baltierra simply laughed off the mean comments, writing under the photo "Sorry babe I totally cheated and Vaedas not urs."
She also shared some sweet photos of Vaeda with 4-year-old sister Novalee this Wednesday, March 20, writing, "I'm obsessed and so is Novalee! #loveher #mygirls #vaeda #novalee #momofgirls."