'The Challenge' Star Amanda Garcia Taped Up In Shocking Prank Gone 'Too Far'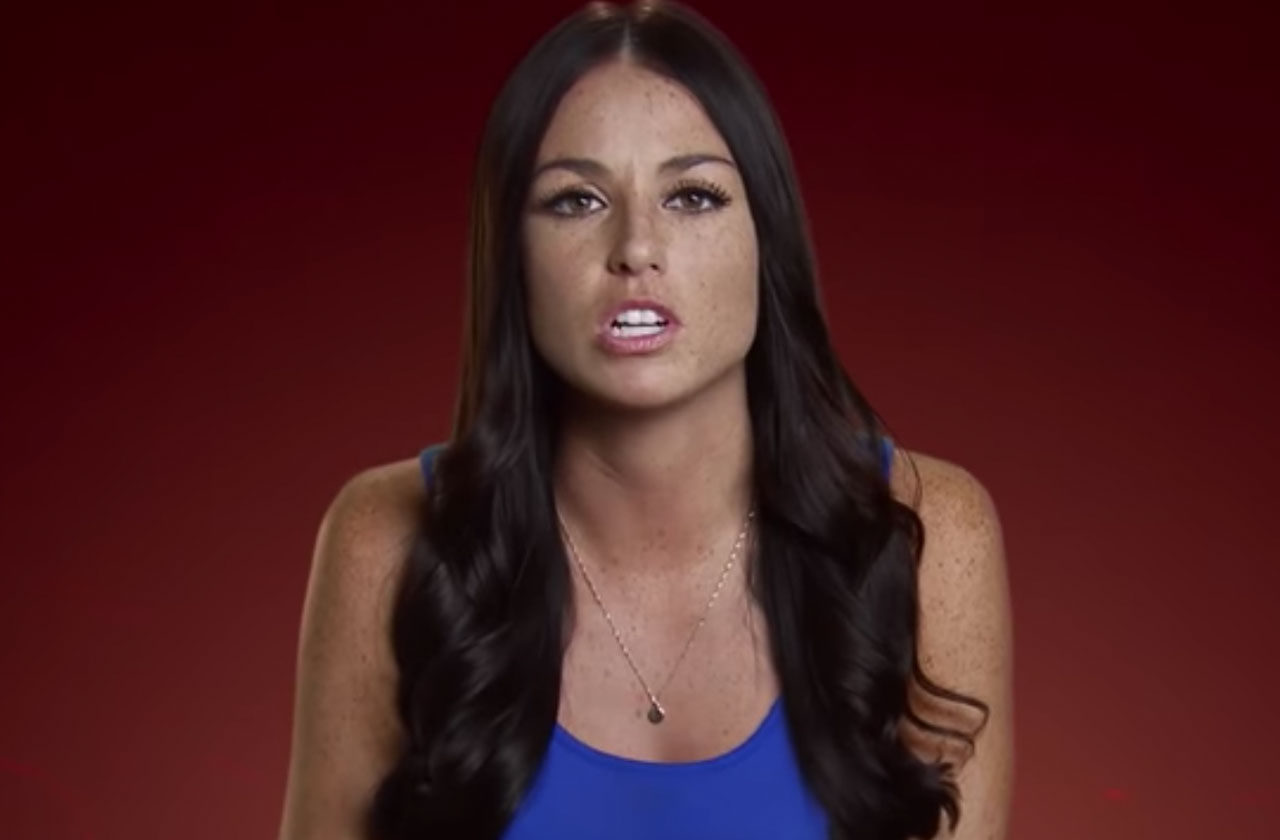 MTV's The Challenge has come under fire for three male co-stars allegedly taping up cast member Amanda Garcia in a prank gone wrong. Now, a source close to the series is revealing exclusive details on the incident to RadarOnline.com.
"Amanda and Johnny Bananas were fighting," the show insider told RadarOnline.com. "Some of the guys taped her up."
The source continued, "Some people thought they took it too far because I think it was against her will and it ripped out her hair."
Article continues below advertisement
Co-star Da'Vonne Rogers was the first to talk about the incident allegedly involving Johnny "Bananas" Devenanzio, Theo Campbell and Kyle Christie.
"Before I get into it, let me say I do not think that the intention behind it was malicious," Da'Vonne said on her YouTube channel. "I don't think that there was any type of malicious intent with what Devenanzio did."
She continued that after Amanda "s**t-talked," they "taped her mouth shut."
"Taped her whole face, basically, like, mummified her whole face with this tape," Da'Vonne continued to explain. "It went from, 'Ha, ha, ha, this is funny,' to Amanda screaming and crying, saying, 'Stop, this hurts. Stop, it's not funny. Stop, stop, stop.'"
She said she helped Amanda pull out "stands and strands of hair" from the tape.
"As I'm in the bathroom, she's sitting there bawling, and I'm just kind of, like, slowly peeling the tape off, but still, her hair is still coming out," she said. "It wasn't cool. And I do feel like they owe her an apology because that wasn't OK… Amanda was ready to go home. I had to sit up 'til, like, damn near 5 o'clock in the morning, talking her into staying."
Article continues below advertisement
She said Campbell did apologize for the incident.
Another co-star Paulie Calafiore also discussed the incident.
"They, like, wrapped her up in a whole bunch of s–t," he said. "I forget what they used, but honestly, it was a little disturbing. Amanda was crying when they did that. It wasn't cool."
The footage has not aired on the current season. A Change.org petition was created for have MTV release the footage. As of publication, 374 people have signed the petition.
In February, Amanda tweeted about the situation.
"Looks like they didn't wanna show the guys tying me up against my will either. Hmmmm. I guess if you don't constantlyyyyy play the victim on TV they don't wanna show that s**t."
She then tweeted, "After the reunion my career with MTV is OVER. I don't need their s**t I promise u."
Campell told Us Weekly about the incident, "It was funny, and everyone was laughing — even Amanda. Only reason she cried at the end was because someone taped her mouth up, a little tape got in her hair, so it stopped. She only got upset because it was hard to get the tape out of her hair and she had to wash it out, which took ages. If it wasn't for it getting in her hair, it would have never been an issue at all."
Do you think the men went too far? Sound off in the comments.
We pay for juicy info! Do you have a story for RadarOnline.com? Email us at tips@radaronline.com, or call us at (866) ON-RADAR (667-2327) any time, day or night.