Heartbreak Diet? Friends Fear Khloe Is 'Skipping Meals' After Tristan Thompson Split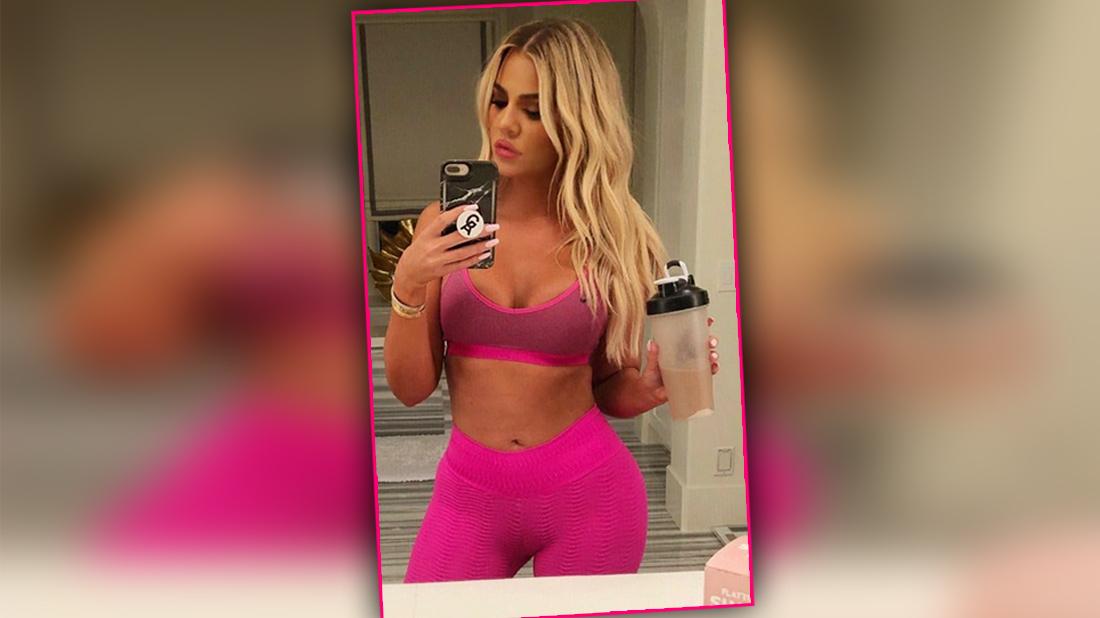 Khloe Kardashian's extreme workout regimen has intensified since her split from Tristan Thompson, and it's beginning to worry her friends.
A source told RadarOnline.com that the star's workout obsession and intense dieting have only increased since she's been single. Pals are scared she's losing too much weight too soon, but she insists she is healthier than ever.
"Khloe is acting like she's in a great place but she's completely heartbroken and she's skipping meals because of it. It's not a good sign," the insider said.
Article continues below advertisement
Kardashian, 34, has allegedly been working out twice a day, once at 5:00 a.m. and again at night. She barely eats and "pretty much runs on caffeine and the occasional green juice."
"She says she's loving her look right now because she's dropped several pounds in two weeks, but anyone can see that this isn't healthy," continued the source.
RadarOnline.com readers know Kardashian's world spiraled out of control when news of ex Tristan Thompson's hookup with family friend Jordyn Woods surfaced this February.
After the drama, Woods, 21, was kicked out of the mansion she shared with former "wifey" Kylie Jenner and shut out of the famous sisters' businesses. Kardashian and best friend Malika Haqq viciously shaded her all over social media, even more so when the model decided to tell her side of the story on Jada Pinkett Smith's Red Table Talk show.
"Why are you lying @jordynwoods?? If you're going to try and save yourself by going public, INSTEAD OF CALLING ME PRIVATELY TO APOLOGIZE FIRST, at least be HONEST about your story," Kardashian tweeted at the time.
Article continues below advertisement
"BTW, You ARE the reason my family broke up!" she added.
Meanwhile, Thompson, 28, who RadarOnline.com exclusively reported was once looking to tell his side of the tale in a "no holds barred interview," has already moved on from both Kardashian and Woods! This March, he was spotted on multiple dates with sexy young model Karizma Ramirez.
Shortly after blowing up Woods, Kardashian also bashed her baby daddy.
"Honestly, Tristan cheating on me & humiliating me, wasn't such a shock as the first time," she tweeted. "What's been harder & more painful is being hurt by someone so close to me. Someone whom I love & treat like a little sister. But Jordyn is not to be blamed for the breakup of my family. This was Tristan's fault."
Following the scandal, RadarOnline.com exclusively revealed Kardashian was keeping the NBA star from seeing baby daughter True and it was beginning to "piss him off." In her tweets, however, she denied the claims, writing: "He is a good dad to her. My sweet and special baby True will NEVER be put in the middle of him and I. I can promise that."