REPORT: K-Pop Star Jung Joon-Young Arrested Over Sex Tape Scandal: 'I Admit To All Charges'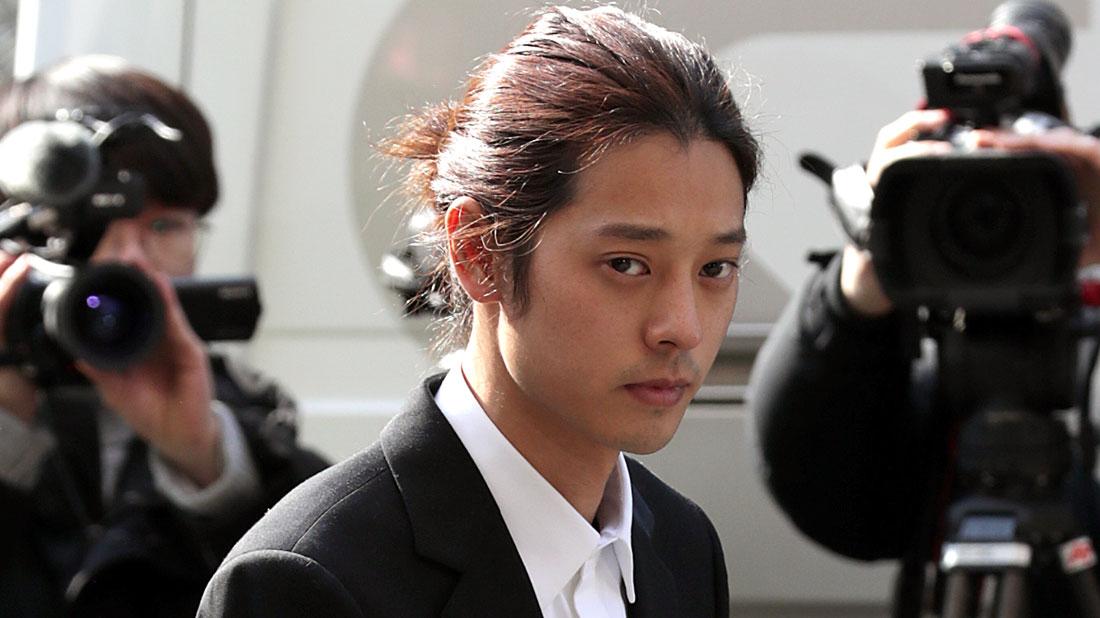 K-pop star Jung Joon-young was arrested after allegedly recording sexually-explicit videos of women and sharing them with other South Korean stars.
He is one of five K-pop musicians bashed for their involvement in the non-consensual sex tape drama, also known as the Burning Sun Scandal.
Stars Seungri, Choi Jong-hoon, Yong Jun-hyung, and Lee Jong-hyun are also under investigation, and all but Jong-hyun have stepped down from the industry. Joon-young, 30, is the first to get arrested.
Article continues below advertisement
All five are thought to have been involved in a group chat where they shared videos of women performing sexual acts without their consent. According to SCMP, at least 10 women were victims.
The Korea Times obtained texts between the men in which they joked about rape and detailed their sexual encounters with the victims.
Joon-young was first questioned by police last week, according to CNN, and this Thursday, March 21, he appeared at a court hearing. There, he issues an apology, taking responsibility for his alleged crimes.
"I am truly sorry. I admit to all charges against me. I will not challenge the charges brought by the investigative agency, and I will humbly accept the court's decision," he said, per CNN. "I bow my head in apology to the women who were victimized by my actions."
South Korean Police arrested him shortly after.
Joon-young started his career as a young talent show star and quickly rose to fame as a solo artist. In 2013, he was given the award for Best New Male Solo Artist of the Year at South Korea's annual Gaon Chart K-pop Awards. In 2017, he released his last album The First Person. A
mid the sex tape scandal, he has now been dropped by his management company, MakeUS Entertainment.
If Joon-young is found guilty, he could face up to five years in prison or be instructed to pay fines of more than $26,000, CNN reported.