Jennifer Aniston's Niece Weds After Getting Grandmother's Fortune In Will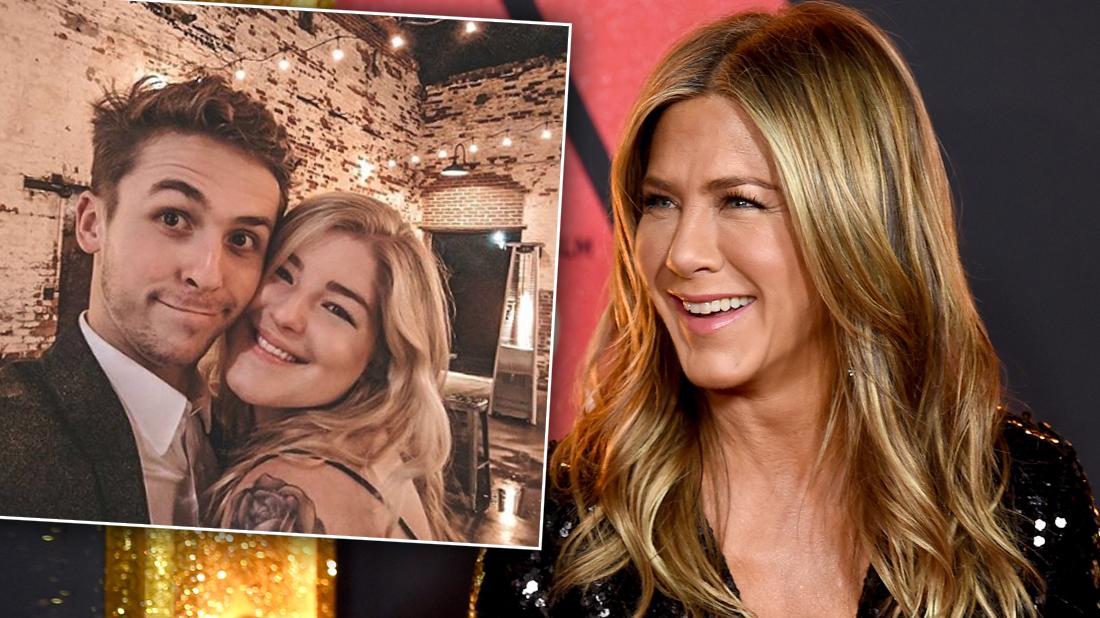 kissing her sailor boyfriend Sean with the caption, "
Oh ya, we're married now" on Saturday, March 30, 2019.
Another picture showed their hands with the wedding rings on.
Melick, 22, posted another couple of snaps showing what appeared to be the wedding itself with an officiant in front of the happy couple.
Article continues below advertisement
In what appeared to be a casual and brief wedding, Melick was wearing a tan coat while Sean wore his Navy uniform. They apparently met while in the service together.
Thrilled Melick wrote as a caption, "My love for this man is infinite, and thankfully so is his patience??? ."
As RadarOnline.com previously reported from 2017 court documents, Aniston's mother Nancy Dow, who died in 2016, had written her estranged daughter out of her will.
Dow's money went to granddaughter Melick, the daughter of Aniston's half-brother John T. Melick III, and other family members.
The Melick girl didn't waste any time spending her money, as she's known for traveling, including trips to Disneyland, Italy, New York, Massachusetts, Maine, Texas, Greece, Finland, and Louisiana.
She also enjoys going to Taylor Swift, Halsey, and Rascal Flatts concerts, and partying with pals.
"I don't remember how I ended up w 2 drinks in my hands," she said in one boozy social media snap.
Melick, who is a Navy medic, once dabbled in acting and was close to grandma Dow, unlike her daughter Aniston, now 50.
Dow passed away at age 79 after a series of strokes and Aniston has admitted their relationship was always hard, saying, "I did not come out the model child she'd hoped for…."
Aniston signed a letter saying she wanted no further part in the case.