Close Call! Demi's Ex Henri Accused Of Buying Drugs With Stolen Credit Card Info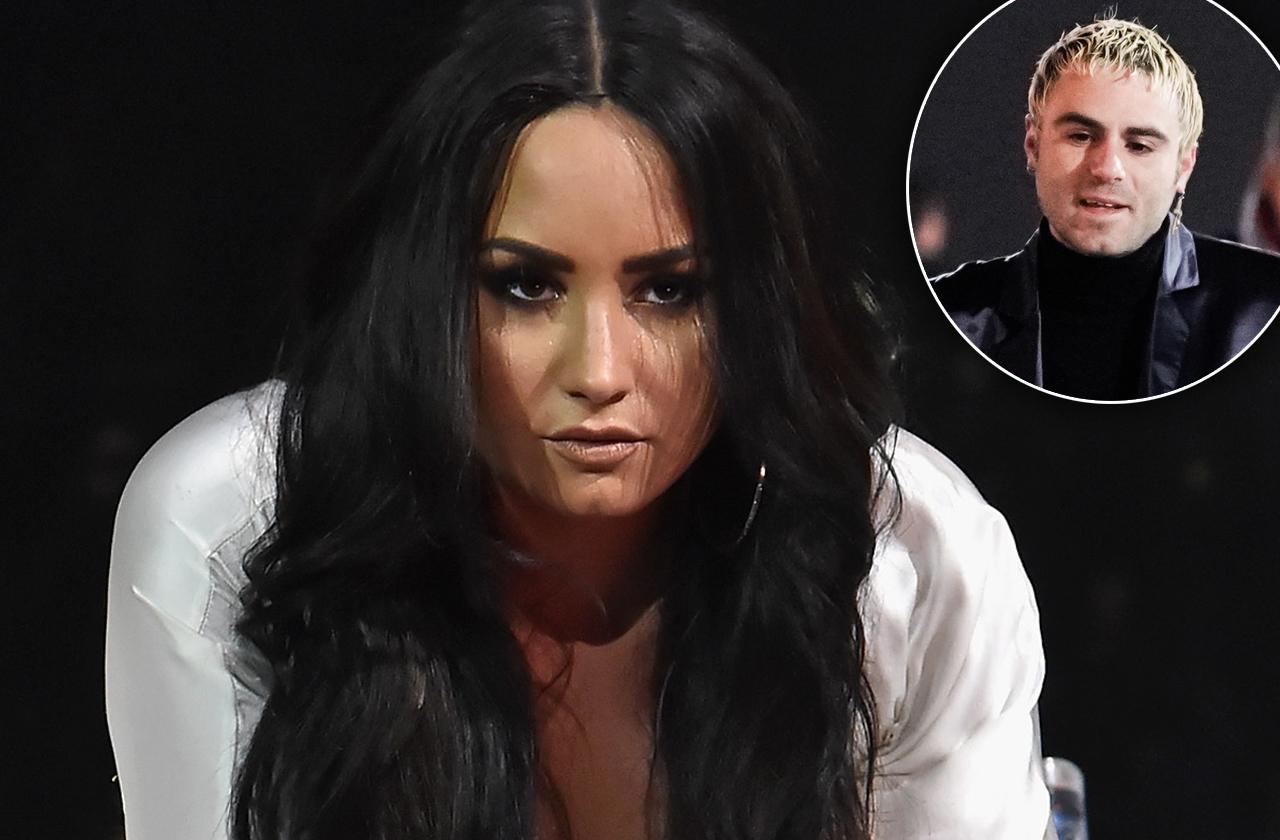 Demi Lovato and Henri Levy called it quits after only four months together. The troubled fashion designer has been in a nasty legal battle since July 2018, as an ex-employee accused him of drug use, fraud and more. Now, RadarOnline.com can reveal an exclusive update on Levy's bitter court battle that could've been the final straw for Lovato!
In court papers obtained from Los Angeles County Superior Court, former employee of Enfants Riches Déprimés Brendan Thompson continued to make shocking boss from hell allegations against him in an Opposition to Demurrer to Plaintiff's Complaint filed on January 11, 2019.
Article continues below advertisement
"In or around April 2018, Mr. Thompson began to learn of defamatory statements being made about him by Defendant Libin," the filing read. "These statements dealt with Ms. Libin's misled belief that her son, Defendant Levy, had not devised and engaged in a sort of Ponzi scheme whereby he stole credit card information from ERD's clients, his family, friends and unknowing and consenting third parties."
The filing continued, "In doing so would create fake invoices for ERD goods, charge these fake patrons, often by using their stolen credit card information, all in an effort to make ERD seem sustainable and supply him ample money for drugs, artwork and debauchery."
In turn, Levy, his mother and their "proxies" allegedly created a "fantastical" story that Mr. Thompson was the "bad guy who 'divested' the company of money."
Article continues below advertisement
The case remains ongoing.
In Thompson's initial complaint, he began working for the company on June 15, 2014 as a financial planner until his termination in April 2018. Thompson allegedly failed to receive compensation in 2017 or 2018.
He claimed that he invested over $170,000 of his own money into the company from 2014 to 2018. Thompson alleged the company intentionally lied to him about his stake.
"Defendants actively concealed this fact in order to take control of the company through illegal and fraudulent means," the filing alleged. He then accused defendants of "embezzlement" and "squandering company capital for personal use."
He claimed Levy would go on homophobic and xenophobic rants.
He also mentioned Levy's alleged "illegal drug use."
In an amended complaint filed in December 2018, he accused him of, "stealing money from family, friends, clients, vendors and various third parties, by authorizing and performing fraudulent credit card transactions."
Thompson claimed Levy did it to generate false sales for the clothing company to "pay off his personal bills" because he wants to "fund a lavish lifestyle on other people's money."
Article continues below advertisement
Thompson is seeking $5,000,000 in general damages.
Levy denied the claims and responded by filing a motion for the court to subpoena business records served on Barclays Bank of Delaware and American Express Company. He is accusing Thompson of diverting company funds to his personal banking accounts.
Lovato was first spotted with Levy in November 2018. The romance came after she checked out of rehab following an overdose.
Levy has been open about his struggle with substance abuse.
Us Weekly reported Lovato and Levy have split.
Do you think Lovato and Levy split because of his legal trouble? Sound off in the comments.
We pay for juicy info! Do you have a story for RadarOnline.com? Email us at tips@radaronline.com, or call us at (866) ON-RADAR (667-2327) any time, day or night.