'Mean Girls' Star Teams Up With Bacardi For World Water Day Campaign: '#TheFutureDoesntSuck'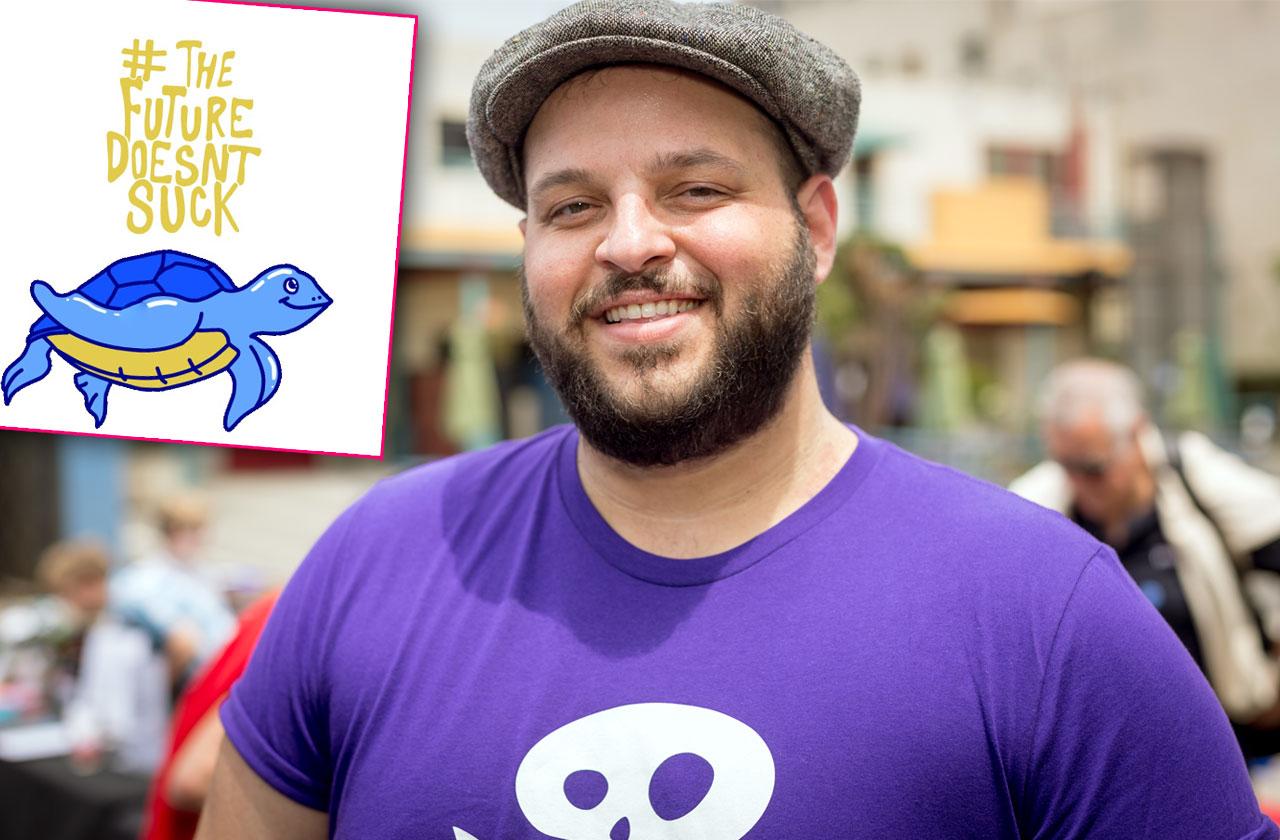 The future doesn't suck — at least not in Daniel Franzese's eyes.
As RadarOnline.com has learned, the comedian-turned-activist, better known for his role as Damian in Mean Girls, has teamed up with Bacardi and Lonely Whale to launch a millennial-appropriate campaign for World Water Day.
The alcohol brand issued a "cease and de-sip" letter this Friday, March 22, on behalf of a sea turtle named Sydney, who is pleading humans to stop using plastic straws.
Article continues below advertisement
"Sydney the sea turtle here," said Franzese, 40, in a cheeky campaign video. "Listen, big fan of the diverse ocean life representation in emojis — but we need to talk. The thing is, everyone below sea level thinks you guys suck."
The campaign, appropriately named The Future Doesn't Suck, aims to not only ban plastic straws, but also plastic straw emojis, as they promote bad behavior. The companies hope that with their movement, they will be able to remove one billion single-use plastic straws by 2020.
"I was honored when Sydney first floated her anti-emoji straw campaign by me, mainly because I shared the same salty feelings about single-use plastic straws," said Franzese in a press release. "I challenge not only Unicode, but everyone to join and pledge so we can ensure a bright future for Sydney and all her marine life friends."
The actor pointed out in the clip that in America alone, millions of single-use plastic straws are used every day — and most end up in the sea, where they can kill sea turtles and other marine animals.
Article continues below advertisement
"Marine life is badly affected by plastic waste in our waterways, and refusing disposable plastics, such as the single use plastic straw, is a simple way that each of us can take action," said Jacob Briars, global advocacy director for Bacardi in the press release.
He said one of the most popular emojis is the cocktail one, which shows a fruity-looking drink with a plastic straw. Briars argued that if the emojis reflected activists' efforts to reduce the use of plastic and straws, people would likely get on board much quicker.
"We hope we can get our digital symbols to reflect the work Bacardi, as well as hundreds of bars, and thousands of cocktail drinkers, are doing to reject single use plastic straws in real life," he said.
#TheFutureDoesntSuck