Chris Watts' Family 'In Shock' Over Confession He Drove Kids Far Away Before Murder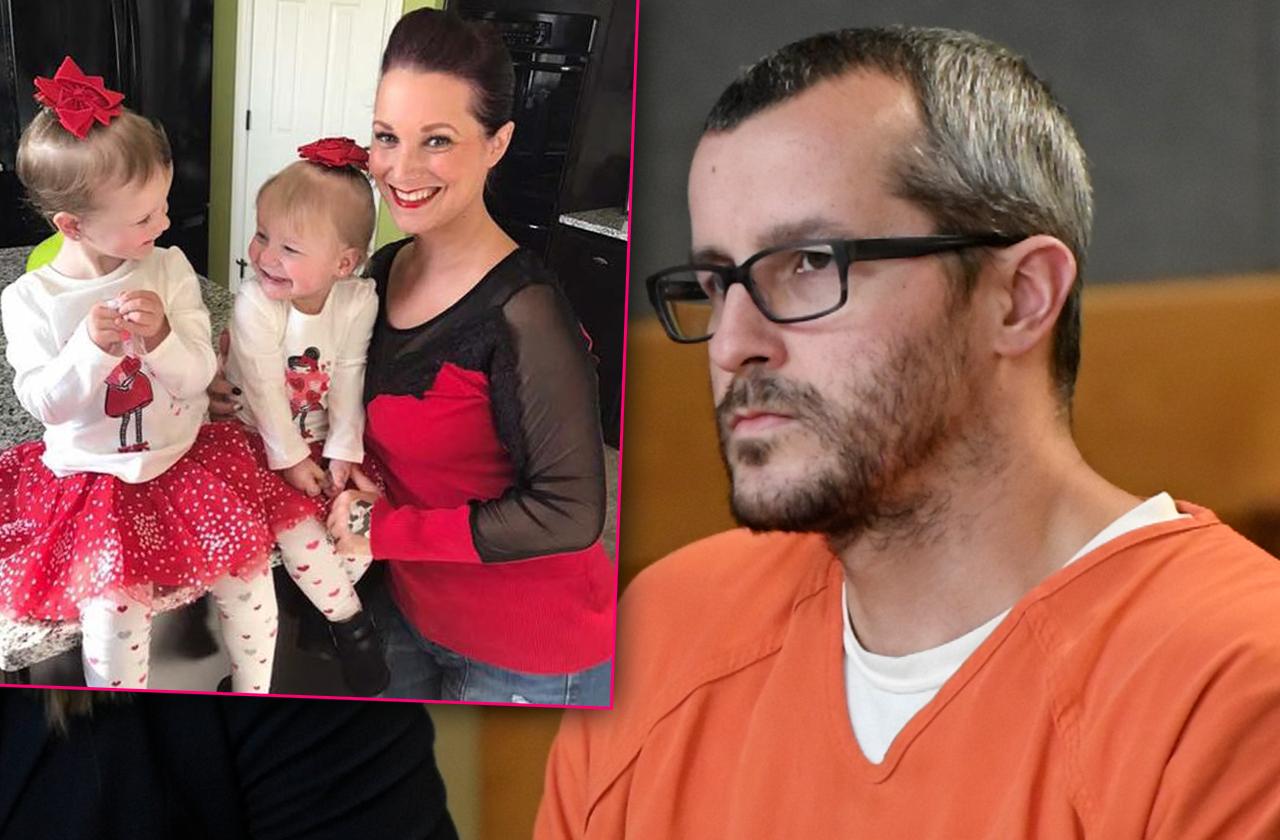 Chris Watts' family are "in shock" as they had "no idea" about his startling confession he drove his children 45 minutes from his house before killing them, RadarOnline can exclusively report.
The family killer — currently serving three life sentences for the murders of his wife Shanann and their two young daughters, Bella, 4, and Celeste, 3 — left his immediate family in shock when the full horror of his crimes were revealed earlier this week, following an interview with officers from the Colorado Bureau of Investigation.
Article continues below advertisement
A close family friend exclusively told RadarOnline.com: "His family are in shock. They are re-living the same nightmare all over again, like it was from day one.
"He drove 45 minutes with his children — at any time he could have got out of the car and called the police and turned himself in.
"There are so many things that could have been done differently in that 45 minutes and stopped this."
The friend pointed out how Chris' mother Cindy and father Ronnie have also lost their two grandchildren as well as having to come to terms with their son's actions.
In the interview — which is set to be made public on Thursday March 7 — Chris explained to investigators how he strangled Shanann at home, then drove her body and his two children to a remote oil field where he worked and buried her before smothering the children with a blanket.
After killing Celeste — known as Cece — he approached his daughter, who pleaded "Please daddy, don't do to me what you just did to Cece" but he killed her anyway.
Article continues below advertisement
The source added: "I think Chris did a monstrous thing and got caught up in something he couldn't get out of, and made a terrible choice.
"His parents are angry Chris didn't tell the truth from the beginning.
"Are they still going to love Chris? of course. They're never going to stop loving their son, but they're beyond disappointed.
"If Chris had been honest with them and police had been honest with them about what they knew, they would have done things differently."
The family friend also said they had been talking to Chris while he's been in prison, and claimed he has found God. While his family haven't visited yet, they talk to him by phone and are planning to visit soon.
The insider added: "He has found salvation in religion at this point. I have had conversations with him but they are mainly superficial.
"But he is taking responsibility for what he's done and he's coming forth with the truth, which will help people get closure."
Chris is being held with no possibility of parole at Dodge Correctional Institution in Waupun, Wisconsin. He was moved there after it was feared other inmates would attack him if he was held in Colorado, where he committed his crimes.
We pay for juicy info! Do you have a story for RadarOnline.com? Email us at tips@radaronline.com, or call us at (866) ON-RADAR (667-2327) any time, day or night.