Seeing Through The Lie: Bill Cosby Abandons His 'Blind' Act Behind Bars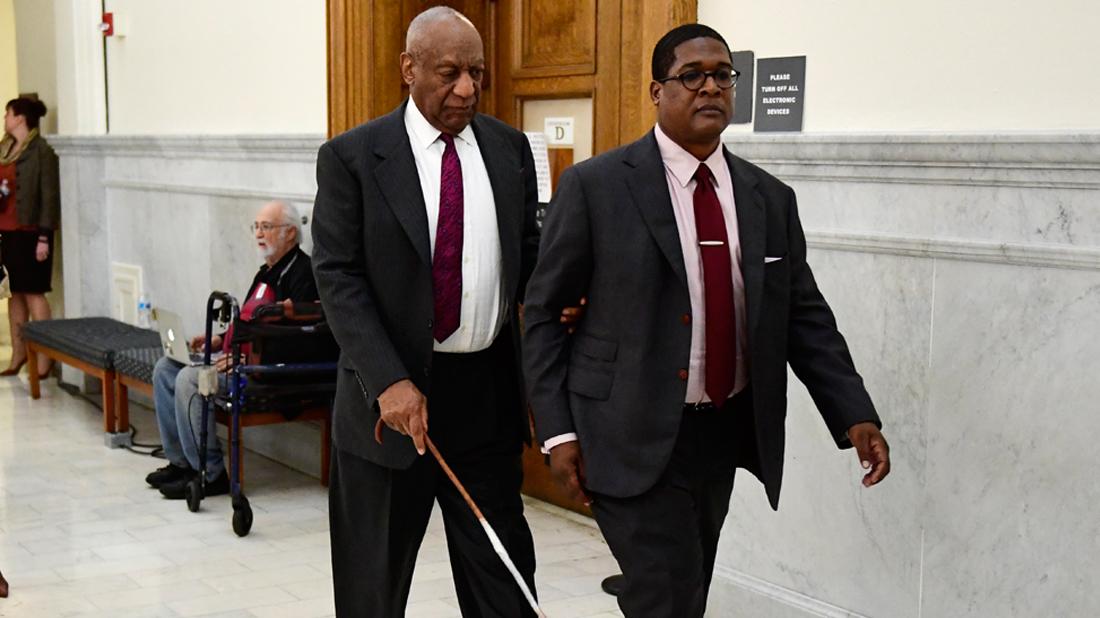 Caged sex fiend Bill Cosby can finally look his fellow inmates in the eye — after giving up the charade that he's legally blind !
Insiders claimed the pervy comic's sight was restored in a secret, high-tech procedure shortly before he was jailed for sexual assault in November.
"Mr. Cosby was treated for his condition the Sunday prior to his sentencing. Though he doesn't have perfect vision, he has better eyesight than most 80-some-year-olds I've seen," said a source.
Article continues below advertisement
But as RadarOnline.com has reported, others have slammed the 81-year-old, claiming he concocted his "blindness" just days before his trial in a bid to win sympathy from the jury.
During his trial, Cosby made a number of goofs indicating he hadn't really lost his sight, including looking up at helicopters as they circled overhead.
And while he walked with a cane, Cosby tellingly did so directly behind an aide.
"A blind person never walks behind the sighted person because he could trip. They usually walk side-by-side," Dr. Lillian Glass, a nationally recognized forensic expert, told Radar.
With Cosby facing three to ten years in prison, insiders said he simply no longer bothers to maintain his "blind" act.
"It doesn't take a doctor to realize that he isn't blind," snorted a source.