Not So Fast Bethenny! Psychologist Says Changing Custody Agreement Is Risky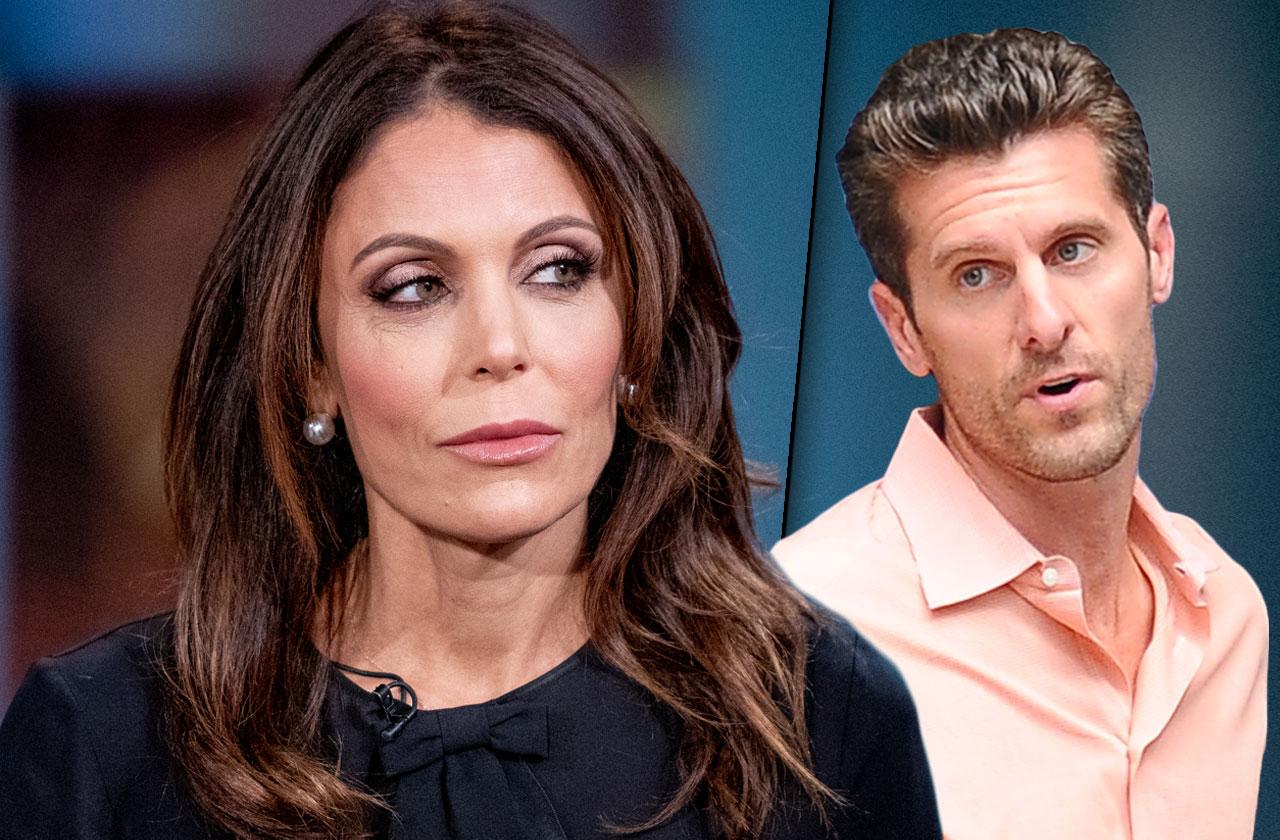 A psychologist in the middle of Bethenny Frankel and her ex Jason Hoppy's bitter custody battle said in court on Tuesday that despite the RHONY star's desire for full custody, it may not be in the best interest for their daughter, Bryn, RadarOnline.com can exclusively report.
Dr. Alan Ravitz made the statement when he was cross-examined by Hoppy's lawyer Robert Wallack.
Ravitz interviewed the couple's 8-year-old daughter in 2013 following their split and again in 2018, in which he admitted that despite Frankel and Hoppy's tumultuous relationship with one another, they were both great parents to Bryn.
Article continues below advertisement
According to Dr. Ravitz, when assessing their daughter Bryn, he revealed to the court that she was thriving, adding the child was making good grades, making friends, and participating in extracurricular activities.
With Frankel gunning for full custody of Bryn, the expert testified that a change to their agreement could negatively impact the child.
"If in March 2019, she continues to do well in all these things you describe, would you say the custody agreement now is good for Bryn," Jason's attorney asked Dr. Ravitz, who replied "Yes."
Dr. Ravitz continued to hammer home his point that Bryn should remain in the equal custody of both parents.
"If the schedule changed and the custody agreement changes, then Bryn, she can do worse. It will require an adaptation on her part and she is going to have to adapt to the changes, and we don't know if her adaptation to such change would fail or be successful. But it could get worse for her."
Dr. Ravitz told the court it was a "risk" to change the custody arrangement.
Article continues below advertisement
Dr. Ravitz also responded "yes" to questions asking if Jason was a loving parent to Bryn, a good father, and whether she was happy and likes spending time with her father.
"In your conclusion, do you think the co-parents arrangement is the best?" asked Frankel's lawyer.
"I don't know what else to suggest," Ravitz replied. "And I don't think another arrangement is going to be better than the current arrangement."
He added: "I do not feel comfortable making the prediction that a certain set of circumstances would change the dynamic. I don't know what kind of impact a different custodial agreement would do, if it will make it better or not."
Meanwhile, when Frankel's lawyer, Allan Mayefksy, cross examined Dr. Ravitz, he made a shocking admission that Hoppy had been "emotionally violent" to her.
Dr. Ravitz also made the surprising allegation that Frankel was "psychologically traumatized" by his controlling behavior.
Article continues below advertisement
"When you talk about domestic violence when the parties don't live together anymore, I don't know if you would call that domestic violence, but certainly threatening," Ravitz replied during the pair's second day in trial over custody of daughter Bryn on March 5.
As RadarOnline.com readers know, Bethenny, 48, is seeking primary custody of the 8-year-old. They currently share joint custody. During the first half of Monday's hearing, Frankel's lawyer claimed the modification of custody is to "protect" Frankel and Bryn from Hoppy's past "abusive" behavior.
Hoppy was arrested in 2017 on stalking and harassment charges. He later agreed to a plea deal involving and Adjournment in Contemplation of Dismissal.
Bethenny's boyfriend Paul Bernon attended the hearing for a second time to support his reality star girlfriend.
Frankel is set to take the stand in court tomorrow.
We pay for juicy info! Do you have a story for RadarOnline.com? Email us at tips@radaronline.com, or call us at (866) ON-RADAR (667-2327) any time, day or night.