Bethenny's Custody Battle Explodes With Damning Texts: 'Mom Won't Let Me Talk To You'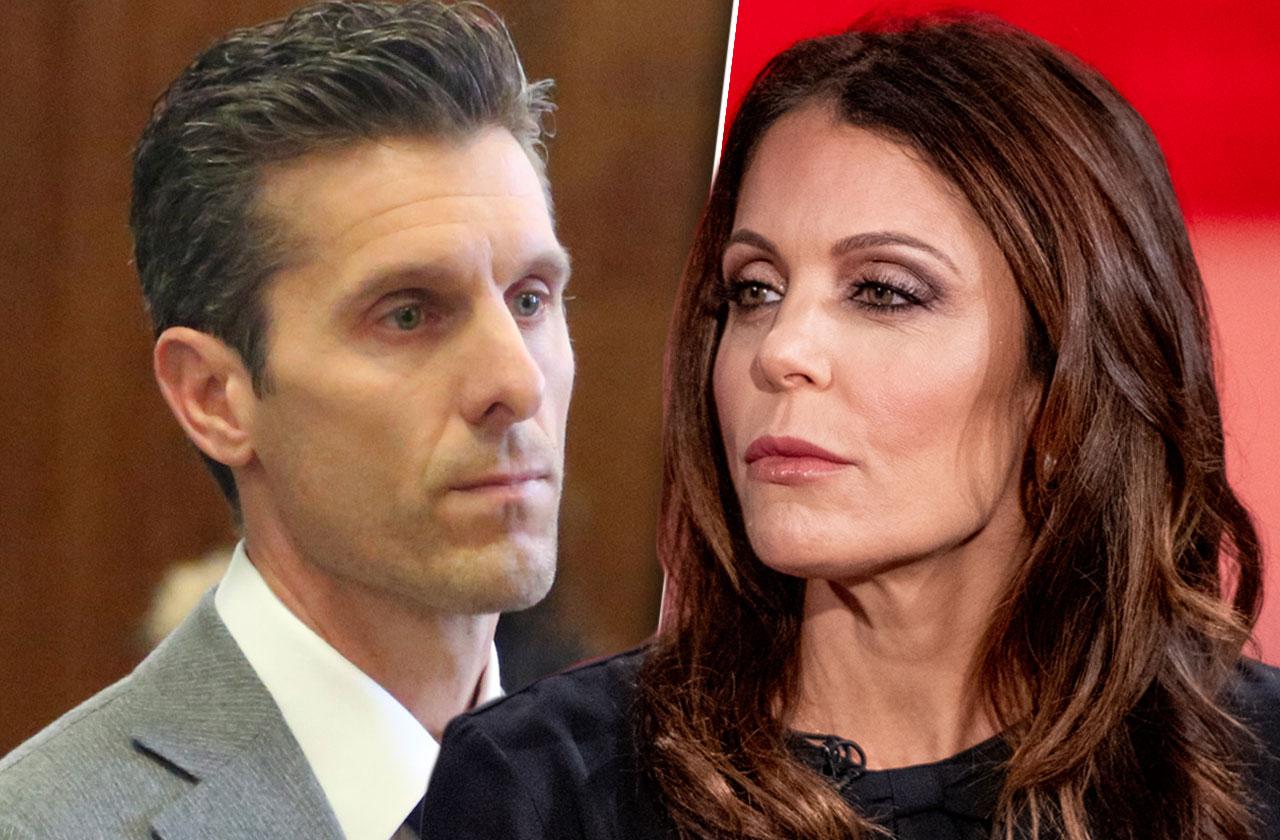 The custody war continues between Bethenny Frankel and ex-husband Jason Hoppy. The Real Housewives of New York star's legal team grilled Hoppy while on the stand during their first day of trial over custody of daughter Bryn as bitter text messages were exposed, RadarOnline.com can exclusively reveal.
As RadarOnline.com reported, Frankel, 48, is seeking primary custody of the 8-year-old. They currently share joint custody. During the first half of today's hearing, Frankel's lawyer claimed the modification of custody is to "protect" Frankel and Bryn from Hoppy's past "abusive" behavior.
Article continues below advertisement
While on the stand, Frankel's lawyer Allan Mayefsky cross-examined Hoppy, asking if he recalled certain conversations.
PHOTO: Bethenny Frankel Spotted With Daughter Bryn Amid Bitter Battle With 'Stalker' Ex
"Bryn I love you so much. It's so nice to have a daddy who loves you," one conversation read.
"Do you remember saying that?" Frankel's lawyer asked, as Hoppy responded that he didn't recall.
"Daddy called you last night, but mommy wouldn't let me talk to you," another read. Hoppy said he "could've said that."
Mayefsky then brought up Frankel's ex-boyfriend Dennis Shields, who passed away in August 2018 from a drug overdose. He brought up how Hoppy sent messages to him, calling Frankel "vile."
"All I can do is apologize," Hoppy said. "I apologize for saying that. It was in that past. You will see I have owned up to my mistakes and I have not sent anything like that since 2017."
He claimed he hasn't looked at her social media because he has been "trying to move on."
Article continues below advertisement
Frankel's lawyer then brought up new text messages from Hoppy that expose a confrontation between him and Shields. Hoppy had been at the park with Bryn, when Bethenny showed up with her late boyfriend.
"I was a little shocked that Dennis was there," he recalled. "What happens is typically Bryn comes to the playground and it was my day with her. Bethenny and Dennis showed up and I remember saying 'Why are you here?' to Dennis. Bryn was playing with her friends. I do remember were words of exchange. I don't remember specifically what was said."
As readers know, Hoppy was arrested for stalking and harassment in 2017.
"When I was arrested that scared the s**t out of me," he admitted.
Frankel was then in the hot seat, as his lawyer Robert Wallack cross-examined him.
They referred to an email exchange where Hoppy accused her of being a mean girl and using their daughter for publicity. She allegedly responded, "FYI the mean girl ratings are up."
She wrote in another alleged text, "You're an example of a dead beat man who needs a woman to support him."
Article continues below advertisement
Hoppy then said how he allows Bryn to talk to her mother when in his care, but Frankel doesn't do the same.
"When I would request to talk to Bryn, 90 percent of the time I couldn't talk to her," he said. "10 percent I wasn't sure if Bryn was on the other line. Or Bryn would be distracted when I was talking to her, or Bethenny would be in the picture with whoever she was with."
"This has been going on for years," Hoppy adds.
Hoppy's lawyer outlines one particular incident when Frankel allowed Bryn to travel alone with Shields on their way back from the Hamptons.
"Bryn told me she traveled all the way to the Hamptons alone with Dennis Shields," Hoppy explained. "That is not appropriate. Her last boyfriend had been accused of rape."
"This is a man I don't know. At this time Bryn was four or five-years old. And god forbid something happens. What if she has to go to the bathroom. I don't know this man."