Bethenny Frankel Sobs In Court Testimony, Accuses Ex Jason Hoppy Of 'Torture'
Bethenny Frankel took the stand in her ongoing custody battle with her ex-husband on Wednesday, March 6, claiming Jason Hoppy subjected her to emotional and mental "torture" after their 2012 split, RadarOnline.com can exclusively report.
In a black and white dress, the Real Housewives of New York star, 48, began crying as she claimed she had once agreed to joint legal custody of their daughter Bryn, 8, because she believed a truce would "stop the bleeding" in their fractured co-parenting relationship.
Article continues below advertisement
However, she said, the conflict erupted into chaos.
"We started to see a parent coordinator, and the intensity of the conflict became greater," she told family law attorney Ronnie Schindel in a New York courtroom. "The conflict was day in and day out torture. Emotional, mental, phone, FaceTime, being followed, being harassed, being verbally attacked and all-out assault in every possible way — on my character, on my mental state, on my family, on my parenting, on my career, on my life."
The single mom said she was even forced to place a padlock on the door of her bedroom in the apartment she then shared with Hoppy, 48. (She moved out of their shared home in 2014 after a two-year battle.)
As boyfriend Paul Bernon supported her in the courtroom — and Hoppy looked on — she said she "pleaded and begged" her former husband to stop "abusing" her. She claimed she even hired a criminal attorney.
Article continues below advertisement
I was afraid it was affecting my daughter's emotional well-being" she continued. "I felt like what he was doing was illegal."
Her moves to protect herself only made Hoppy more angry, she claimed in court.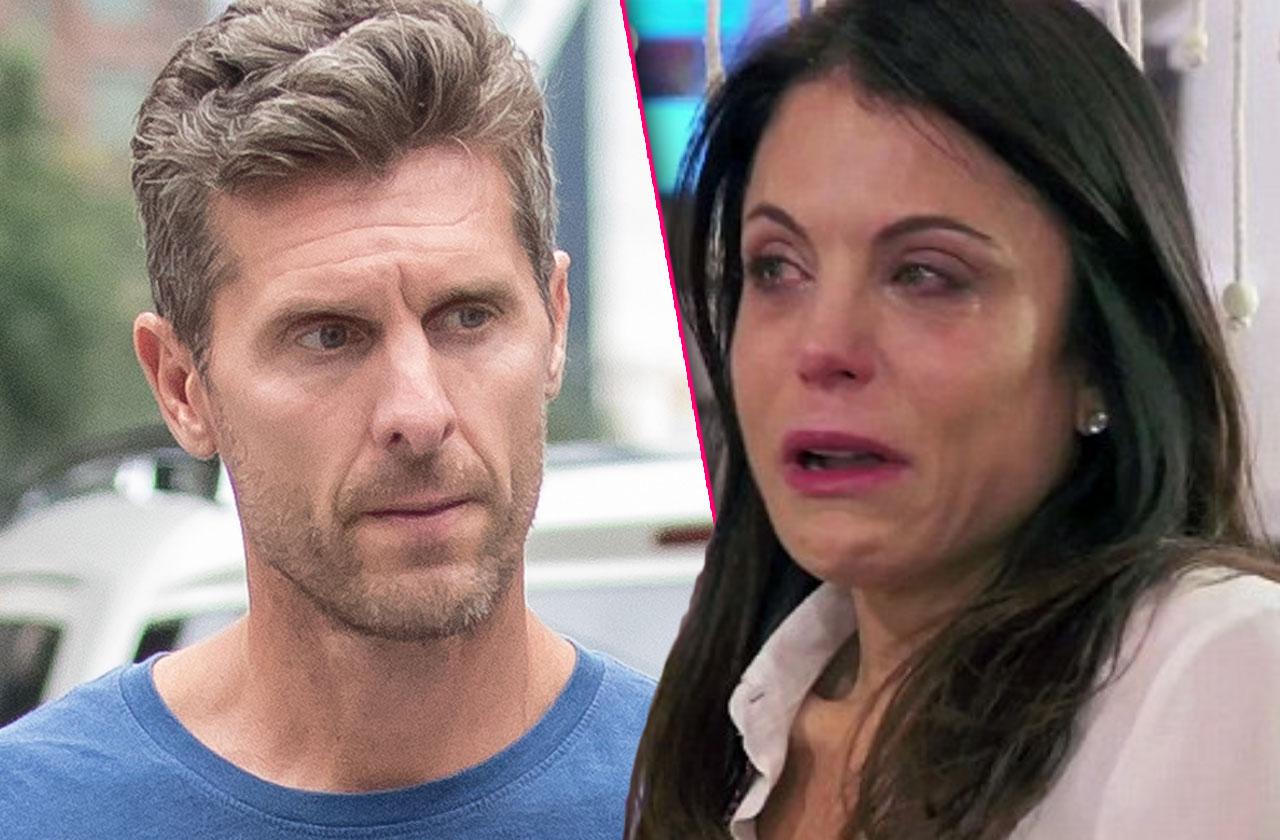 "He said, 'You don't scare me with your white-collar attorney.' He would send me email after email saying, 'You are cowering behind your attorneys.' He would send me emails asking about my life insurance policy," she said. "He was like, 'You're a sad, miserable person.' He would say, 'Thank God we have a daughter to combat your mental illness.' He would say, 'You're ugly and old and you're irrelevant.'"
She said the last straw was a January 2017 incident where he confronted her in a schoolyard with Bryn at her side.
"He couldn't control his anger…I was afraid for my safety," she said.
As RadarOnline.com previously reported, Hoppy was arrested for stalking and harassment following the fight. In October 2017, he struck a plea deal in the case, promising to stay away from Frankel for six months in exchange for a dismissal of the charges.
Article continues below advertisement
Later in the testimony, Frankel began sobbing uncontrollably when she accused Hoppy of calling her a "witch" around Bryn.
"He would read witch stories and say, 'Mommy would be great at being a witch,'" she cried.
After claiming Hoppy would use phone calls with their daughter to 'abuse' her, Frankel asked the judge to order her ex to stop "glaring" at her.
As RadarOnline.com reported, Frankel now wants full custody of Bryn, claiming Hoppy is a danger to their daughter.