Court Loss: Aly Raisman's Attempts To Depose Larry Nassar Temporarily Terminated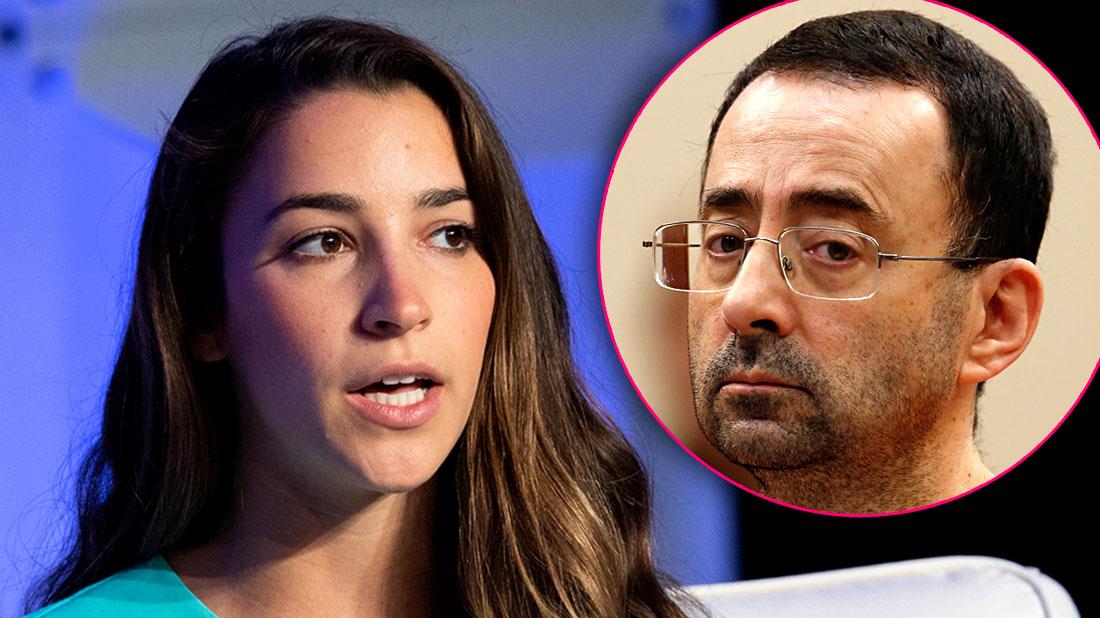 Aly Raisman filed a lawsuit against the U.S. Olympic Committee, claiming they knew about Larry Nassar's molestation. The gymnast has been fighting for months to depose the disgraced doctor, but her attempts have temporarily fallen short. RadarOnline.com can exclusively reveal the gold medalist received a blow in her court battle.
"On October 11, 2018 plaintiff Alexandra Raisman filed a motion to depose defendant Larry Nassar," the court papers obtained from Northern District Court of California, San Jose Division read.
Article continues below advertisement
The March 11 filing continued that the action is "stayed through May 14, 2019."
"The court terminates the motion to depose Dr. Nassar and the two discovery letter briefs without prejudice to the parties re-noticing them once the stay has been lifted," the filing read.
The postponement is in response to USA Gymnastics filing for bankruptcy protection in December.
As RadarOnline.com reported, Nassar filed a hand-written letter to avoid being deposed in Raisman's case against the U.S. Olympic Committee.
Nassar, 55, wrote to Judge DeMarchi on November 26, 2018, "Because of my direct appeals from my convictions arising from Michigan's Ingham and Eaton County Circuit Courts my attorney has advised me to invoke my Fifth Amendment."
"Therefore, I am requesting to invoke my Fifth Amendment Rights," he continued. "If your honor orders me to participate in a deposition or other discovery, I respectfully request that this court appoint counsel to protect my Fifth Amendment Rights on a question by question basis."
Article continues below advertisement
Raisman, 24, responded on December 3, 2018, "It appears that Nassar desires to assert his Fifth Amendment rights, and that, in the event the Court orders a deposition to proceed, counsel be provided such that he can be advised to invoke on a question-by-question basis. Nothing in either Nassar's letter, nor his attorney's correspondence indicate why, at the threshold, a deposition should not be ordered."
The filing continued that the Fifth Amendment does not afford a "blanket protection from deposition" or an "affirmative defense to be raised in Opposition."
Raisman then explained how his deposition would concern "critical issues."
"He is at the center of the case, as he was the one who perpetrated horrific acts of sexual abuse upon the Plaintiff and many other girls and women," the filing read. "Questions regarding his abuse, but also his employment and volunteerism with numerous entities, his travels, his training, and countless other areas will be area of inquiry at deposition."
Nassar was found guilty of sexually abusing over 100 female patients for years. He tricked them into believing he was treating their injuries.
He was sentenced to 175 years in prison. The sentence will start after he serves 60 years on child pornography charges.