Lorenzo Lamas & Shawna Marie Craig Finalize Their Divorce - Details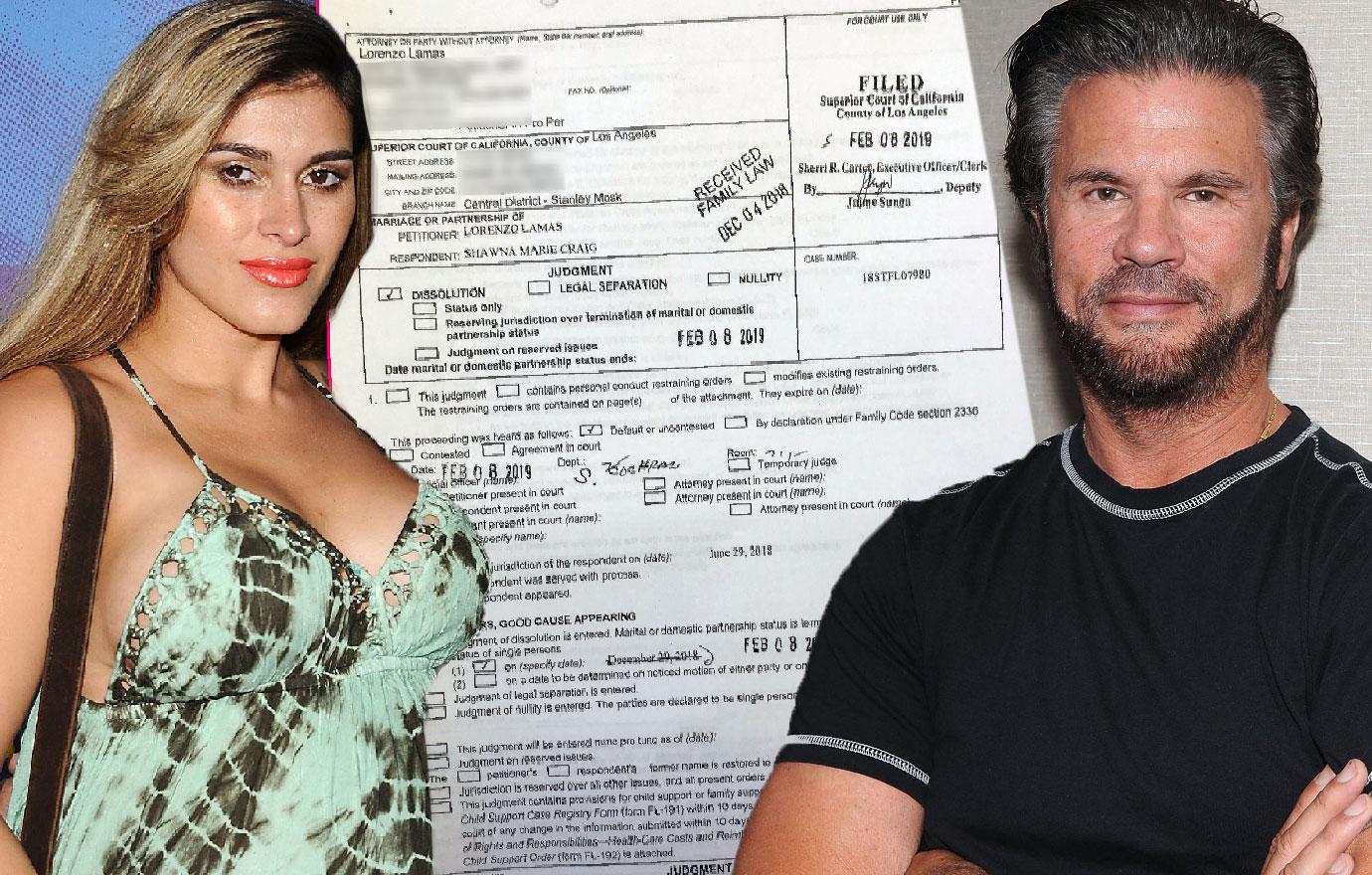 Lorenzo Lamas and Shawna Marie Craig are officially both back on the market.
The couple finalized their divorce in Los Angeles where a judge signed off on their papers.
RadarOnline.com learned that the couple actually penned their documents last year, however, it's now official.
Both have waived the right to receive spousal support from each other.
He will get their house after she signed-off on any rights to that.
Article continues below advertisement
Instead she will get all furniture, furnishings and other personal items that she owns, including a 2015 Toyota 4Runner, and whatever funds are in one of their bank accounts.
The Falcon Crest star will receive all furniture, furnishings, and personal items that he owns, including a 2002 Black FXD wide glide Harley Davidson motorcycle, and a separate bank account and all funds in that account.
In what seemed an amicable divorce the couple also separated all debts, savings, and loans, but retain whatever is in their individual names prior to the marriage and after the date of the separation while they paid their own attorney fees.
MORE ON:
Shawna Marie Craig