Casey Anthony's Parents Lose Big In Court Amid Home Foreclosure Case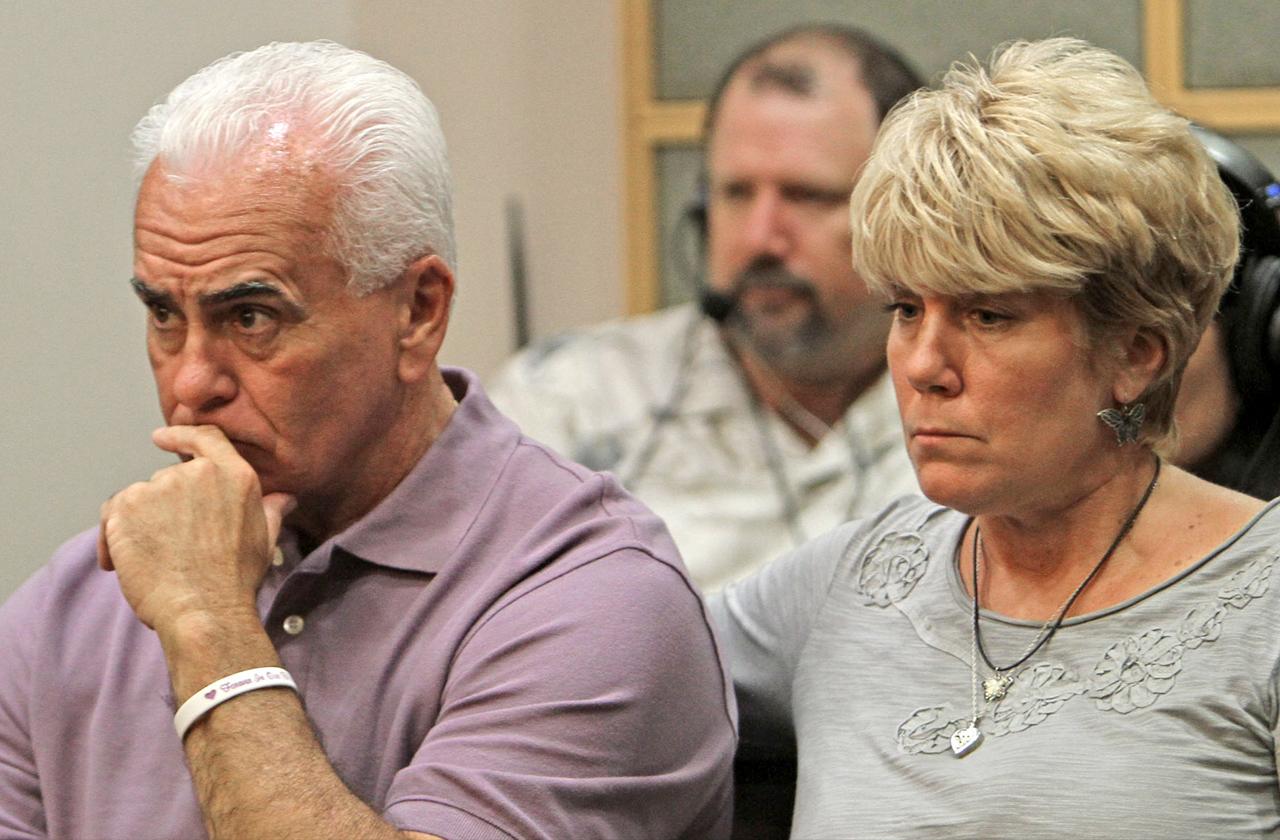 Casey Anthony's parents crave the spotlight as much as she does.
George and Cindy Anthony suffered a legal blow in court when a judge refused to allow them to release the videotaped depositions in their home foreclosure case, RadarOnline.com exclusively learned.
The broke grandparents of little Caylee Anthony, whose mother claimed that the little girl drowned in the backyard pool of the house in 2008, stopped paying their mortgage and the bank was trying to foreclose on the home.
Article continues below advertisement
According to documents obtained by RadarOnline.com, the judge denied the Anthonys, the defendants in the case, request to be able to disseminate videotaped depositions in the case.
"This matter came before the Court for a hearing on February 5,2019 on Plaintiffs Amended Motion for Protective Order to Prevent Public Dissemination of Videotaped Deposition ("Motion for Protective Order") and the Court, being duly advised in the premises and having heard arguments of counsel, finds that Plaintiff has failed to show good cause for a prospective and indefinite prohibition against the dissemination of videotaped testimony in this matter, but has shown sufficient good cause for a prohibition against the dissemination of videotaped testimony during the pendency of this matter," the documents filed in Orange County, Florida stated.
READ THE SHOCKING COURT DOCUMENTS HERE
The judge noted that the request to keep the videotaped depositions sealed would only last for the duration of the case between the Anthonys and U.S. Bank National Association and would not extend past the conclusion of the case.
"Defendant is prohibited from disseminating videotaped testimony of Plaintiffs agents to the defense bar or other members of the general public during the pendency of this case," the documents said.
Article continues below advertisement
The order did not restrict details of the deposition from being given to the public, the documents obtained by RadarOnline.com stated.
"Does not restrict the dissemination of the information gleaned during the course of the videotaped depositions, or the dissemination of the written transcripts of such depositions, but only limits the dissemination of the videotaped deposition testimony footage itself."
As RadarOnline.com previously reported, Cindy claimed that hypertension and high blood pressure prevented her from appearing in court and the non-jury trial is scheduled to begin on March 1, 2019.