Zoo Intern Mauled By Lion 'Didn't Have To Die,' Experts Claim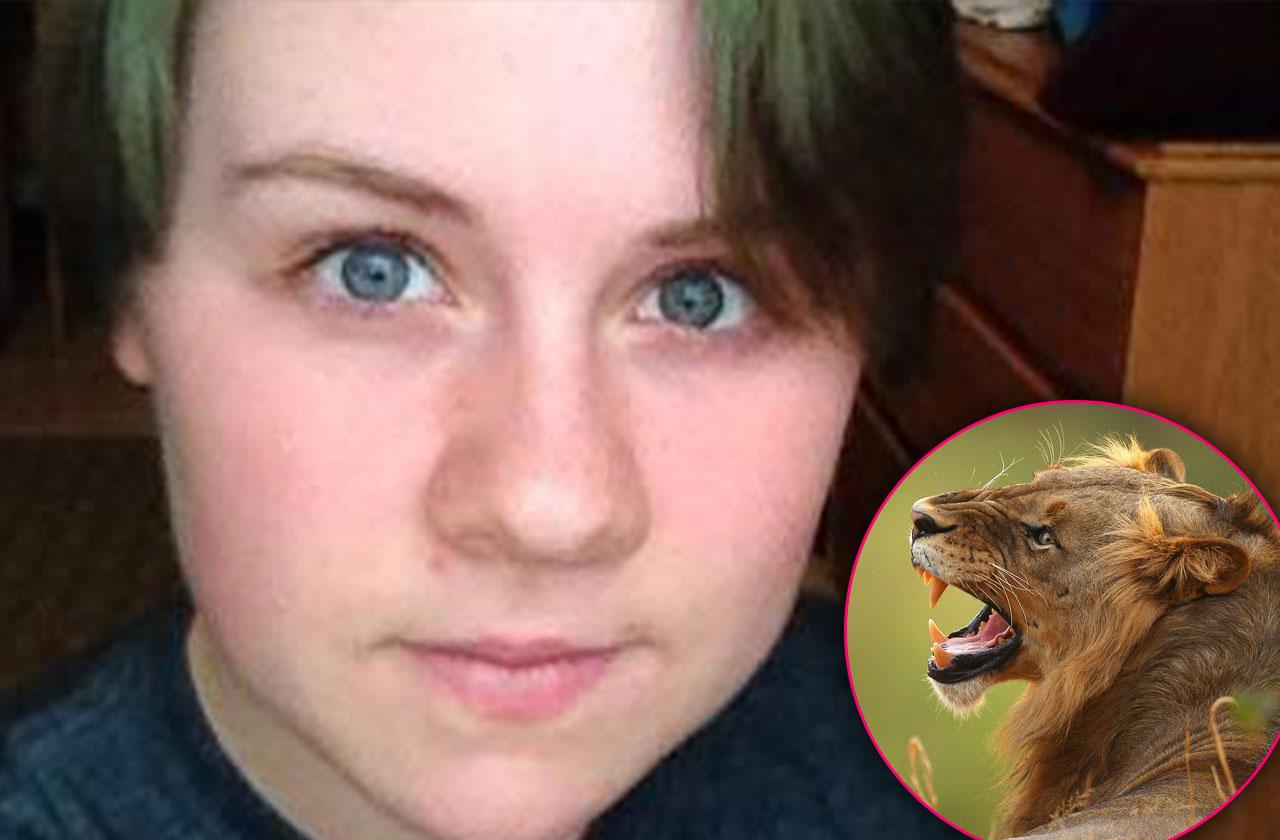 The young intern mauled to death by a lion at a North Carolina wildlife center "didn't have to die," according a leading animal rights group that is calling for a nationwide crackdown on safety regulations at all zoos.
The rallying call came shortly after 22-year-old Alexandra Black — only 10 days into the unpaid job — was fatally attacked when a lion escaped its locked space and entered the enclosure where she was conducting a routine cage cleaning.
Article continues below advertisement
Brittany Peet, the director of PETA's Captive Animal Law Enforcement, exclusively told RadarOnline.com that the Conservators Center in Burlington, NC was not accredited by two of the country's most recognized zoo safety regulators.
"Unfortunately, this type of incident where humans and animals lose their lives are going to continue to happen so long as unaccredited facilities like the Conservators Center are allowed to keep animals in cages," Peet told RadarOnline.com. "Neither of these deaths had to occur. And hopefully this tragic incident will cause the state of North Carolina and other states across the country to wake up pursue more strict regulations for possession of these animals."\
Black, who graduated in 2018 from Indiana University with a degree in animal behavior, was instantly killed Dec. 30 by the 14-year-old lion named Matthai.
The woman's body was retrieved after Matthai was shot and killed by a Caswell County Sheriff's Deputy following several failed attempts to tranquilize the beast.
"It is unclear at this time how the lion left the locked enclosure," said the Sheriff's Office, which is conducting the investigation along with the state.
Article continues below advertisement
The devastated family also released a statement saying Black, "died following her passion."
"She was a beautiful young woman who had just started her career, there was a terrible accident, and we are mourning," the statement read.
Under the Animal Welfare Act, the country's nearly 500 zoological facilities are regulated by the U.S. Department of Agriculture. But the USDA has been accused by animal rights groups of dropping the ball when it comes to oversight, Peet told RadarOnline.com.
The Conservator Center passed a USDA inspection for 2018 and has a clean record with the federal Occupational Safety and Health Administration.
Few states require zoos to receive accreditation from The Association of Zoos & Aquariums (AZA) or Global Federations of Animal Sanctuaries which provide on-site overseers to make sure humans and animals are safe, Peet added.
"There is no state oversight of possession of these extremely dangerous animals," Peet said about the North Carolina facility. "PETA and other animal welfare organizations are calling on every state to pass this kind of law and NOT to wait until these sorts of tragedies occur and are continuing to occur without strong laws on the books."
Sadly, just three days after Black's death, a 2-year-old girl was hospitalized with minor injuries after stumbling into a rhinoceros exhibit at the Brevard Zoo in Melbourne, Florida.
We pay for juicy info! Do you have a story for RadarOnline.com? Email us at tips@radaronline.com, or call us at (866) ON-RADAR (667-2327) any time, day or night.