Sofia Vergara Slams Ex's Attempts To 'Embarrass & Harass' Her In Bitter Embryo Fight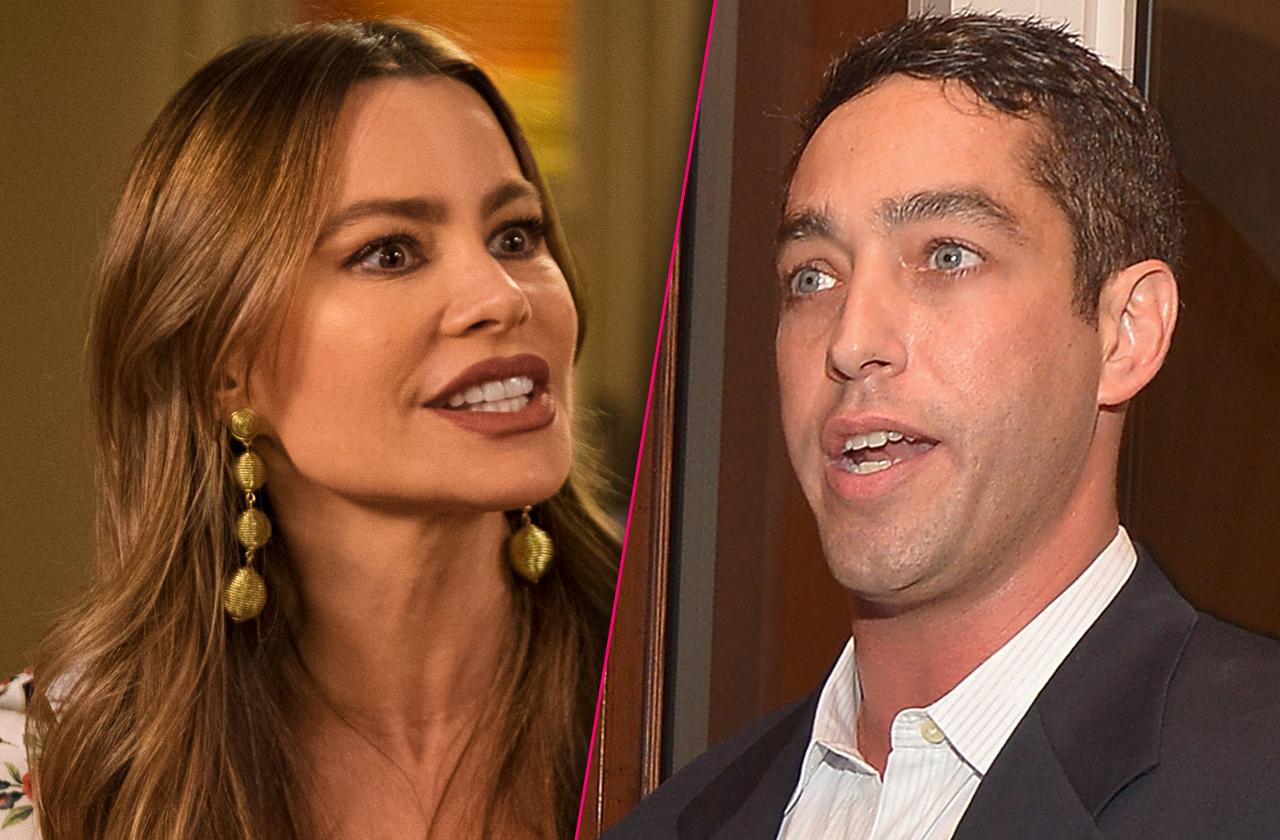 Sofia Vergara was handed a victory in her nasty legal battle with her ex Nick Loeb over their frozen embryos, RadarOnline.com exclusively learned, but according to an appellate court decision, the Modern Family actress can't move forward with her claim that he acted maliciously when he challenged their 2013 agreement which designated how the embryos would be handled in the case of a breakup.
In the bombshell court documents obtained by RadarOnline.com, Vergara claimed that Loeb was only trying to "embarrass" and "harass" her as he begged judges across the country to allow him to use their frozen embryos to try and have children —a decision she vehemently opposed.
Article continues below advertisement
However, an appellate court in California decided on Jan. 28, 2019 to reverse a lower court decision that said Loeb could not challenge Vergara's malicious prosecution allegation against him. The court ruled there wasn't enough evidence to show Vergara could move forward with that particular claim, and that Loeb could challenge the 2013 agreement that they both signed regarding the two human embryos that they created when they were still in a relationship.
According to the appellate court's Jan. 28 decision, Vergara claimed Loeb breached their contract when her ex first filed a suit in 2014 in a Santa Monica, Calif. court:
"Based on my refusal to turn over the (p)re-(e)embryos to him after our break-up, (Loeb) knew when he filed the (Santa Monica) action that he needed my consent under the (form directive), that he did not have my consent, and that there was no other agreement between us that would allow him unilateral custody. He filed that lawsuit anyway, I believe, to try and embarrass and harass me publicly about this very private and sensitive issue. I have been provided with a copy of the (trust), which is a ... document I now understand Loeb set up without ever consulting me. I was devastated to see that the (t)rust refers to the (p)re-(e)embryos as '(Loeb's) children,' since this is a clear indication that he believes he has the right to use the (p)re-(e)embryos unilaterally, and to bring them to term and provide for them as his 'children' without my consent."
Article continues below advertisement
Loeb eventually dropped that 2014 suit. Vergara then filed a civil suit in February 2017 against Loeb in Los Angeles Superior Court for breach of contract, promissory fraud, malicious prosecution and promissory estoppel. Loeb filed an appeal in California challenging Vergara's claims.
In their Jan. 28 ruling, the appellate court said while Loeb has asked Vergara for consent to use the pre-embryos prior to filing the 2014 suit, that fact is not enough to show that Loeb had knowledge or awareness to the "relative merits of his claims."
The justices said just because Loeb asked for Vergara's consent to use the embryos, it is not an admission that he believes the 2013 agreement was valid and enforceable. It could show that Loeb was aware the clinic would not release the embryos to him without Vergara's consent, the Jan. 28 ruling said.
"We conclude the trial court correctly ruled that Vergara met her burden to show a probability of success on each claim based in a theory of breach of contract," the Appellate Court wrote in documents obtained by RadarOnline.com. "However, Vergara failed to make the required showing of a probability of success on the malicious prosecution claim. Therefore, we reverse the trial court's order, with directions to enter a new order granting the motion with respect to the malicious prosecution cause of action only."
Article continues below advertisement
Vergara said in her affidavit that she never have consented to the IVF treatment if she knew that Loeb would not keep the promise he made to follow the agreement that they both signed.
Loeb's lawyer provided a comment exclusively to RadarOnline.com: "We are very happy with the (appellate court's) decision for the reversal and the fact that Ms.Vergara is not going to be able to go forward with the malicious prosecution claim," said Jennifer McGrath, Loeb's attorney. "Ms.Vergara has taken the position that (Loeb) is just suing her to disrupt her marriage with Joe Manganiello, but that is not the case. He legitimately thinks he has a right to challenge that contract by which they created these embryos."
While the feuding exes must return to Los Angeles Superior Court for another court hearing, both also have another ongoing case in Louisiana.
In Jan. 9, 2018, Loeb filed a custody suit against Vergara in Plaquemines Parish, where he took up residence. That case is also ongoing.
We pay for juicy info! Do you have a story for RadarOnline.com? Email us at tips@radaronline.com, or call us at (866) ON-RADAR (667-2327) any time, day or night.