Pat Boone's Loving Goodbye: 'I'm Full Of Tears Now. I Lost My Wife & Best Friend'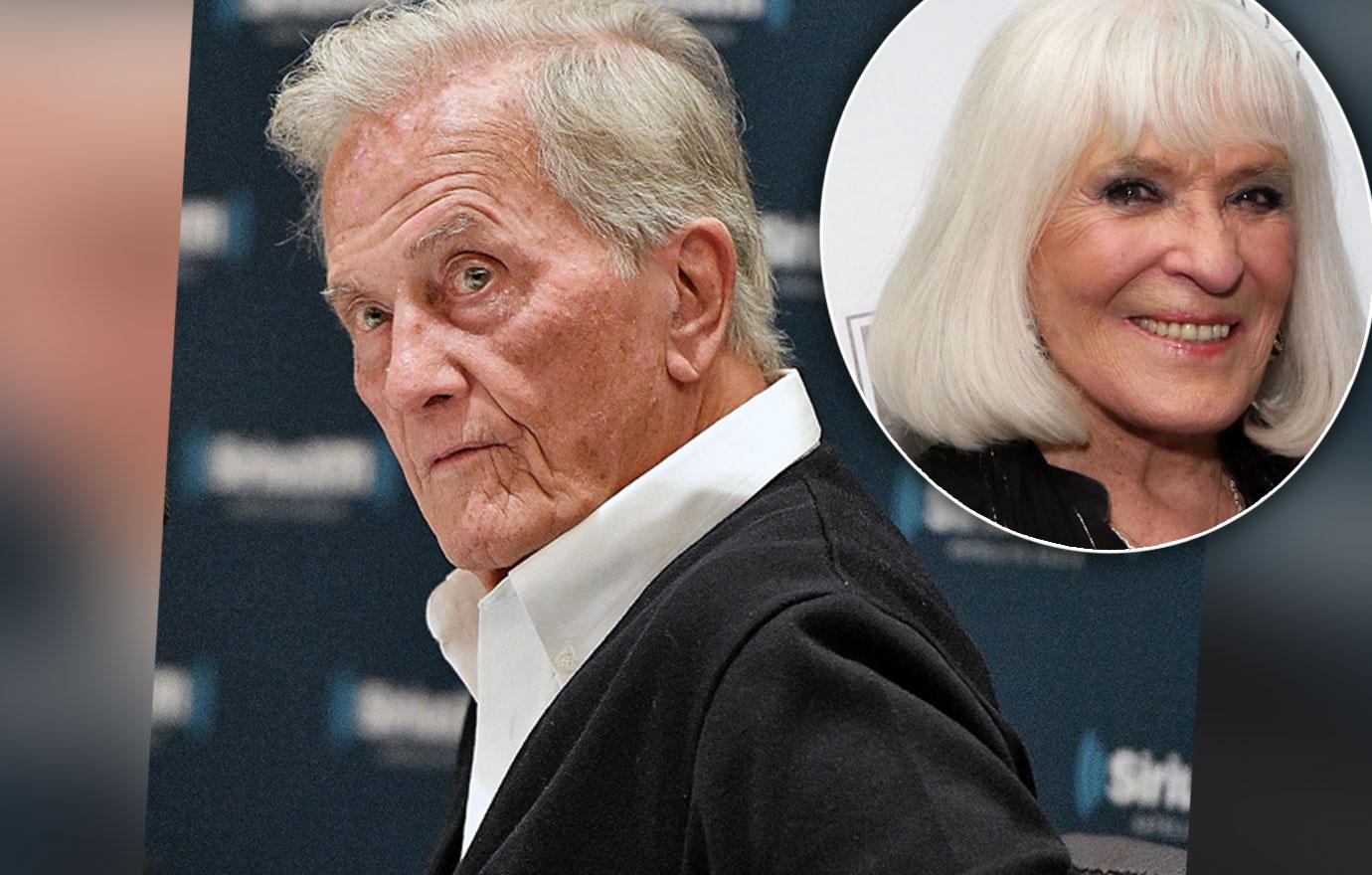 There won't be a formal funeral for Shirley Boone, who died Friday Jan. 11 in hospice at age 84, surrounded by her beloved husband Pat and her four daughters, who sang hymns to her as she passed away.
Grieving Pat Boone and his daughter Debby are organizing two memorials — one in the San Fernando Valley in California and one in Nashville, RadarOnline.com can report exclusively!
RadarOnline.com was the first to report her death.
Article continues below advertisement
In an exclusive interview, Pat, 84, said, "I'm full of tears now. I lost not only my wife but my best friend. We're not going to have a funeral. We're going to have two memorial services, which we are planning now."
Pat detailed how the family is preparing to say their final goodbye. "Debby, my daughter, and I are starting to plan them now and it's going to be a big job.
"We're going to have a memorial service, we don't know when yet but it will most likely be either on the Pepperdine University campus or, more likely, The Church on The Way in Van Nuys, CA, which is our home church."
He explained the importance of the church to him and his family. "It's where Shirley and I have been elders for 40 years!
"Shirley went there with me until she couldn't go anymore. I couldn't take her."
Once Shirley got too sick to attend the religious services, Pat revealed to RadarOnline.com exclusively they'd hold the services in the comfort of their own home. "So, Shirley and I would have services here at home.
Article continues below advertisement
"Church on The Way is easy for people here in Southern California to get to.
"Then, we'll have at memorial service in Nashville on the Lipscomb University campus.
"It's a private Christian university," the grieving widower said, adding: "Shirley and I first met on the campus of David Lipscomb High School 68 years ago!"
The memorial services will tell the true story of marvelous Shirley. "We will talk about how she was the originator of Mercy Corp., a billion dollar humanitarian aid organization.
"She also had her own Christian ministry called We Win-Women Empowering Women In Need — which she created to help other women.
"Shirley also had a best-selling book, One Woman's Liberation.
"The things she's done that have had world-wide significance that are not generally known."
Chocking up with tears, Pat said, "My wife has blessed so many people in this world. And everyone known her has felt their love for her!"
Article continues below advertisement
He added, "Shirley's body—her beautiful, worn-out body—is in ashes in a beautiful urn now.
"When I die, my ashes will join hers and we'll mingle our ashes.
"Then, we are going to plant our ashes along with some seed in front of the Boone Center for the Family at Pepperdine University in Malibu!
"Most people don't know about it, or know that it exists, but it's been around for several years.
"It offers a curriculum that teaches college kids, for credit, on how to build moral relationships.
"It also helps tell them what to look for in potential mates."
We pay for juicy info! Do you have a story for RadarOnline.com? Email us at tips@radaronline.com, or call us at (866) ON-RADAR (667-2327) any time, day or night.