Devon Still's Hell: Ex NFL Star Says 8-Year-Old Daughter's Cancer May Be Back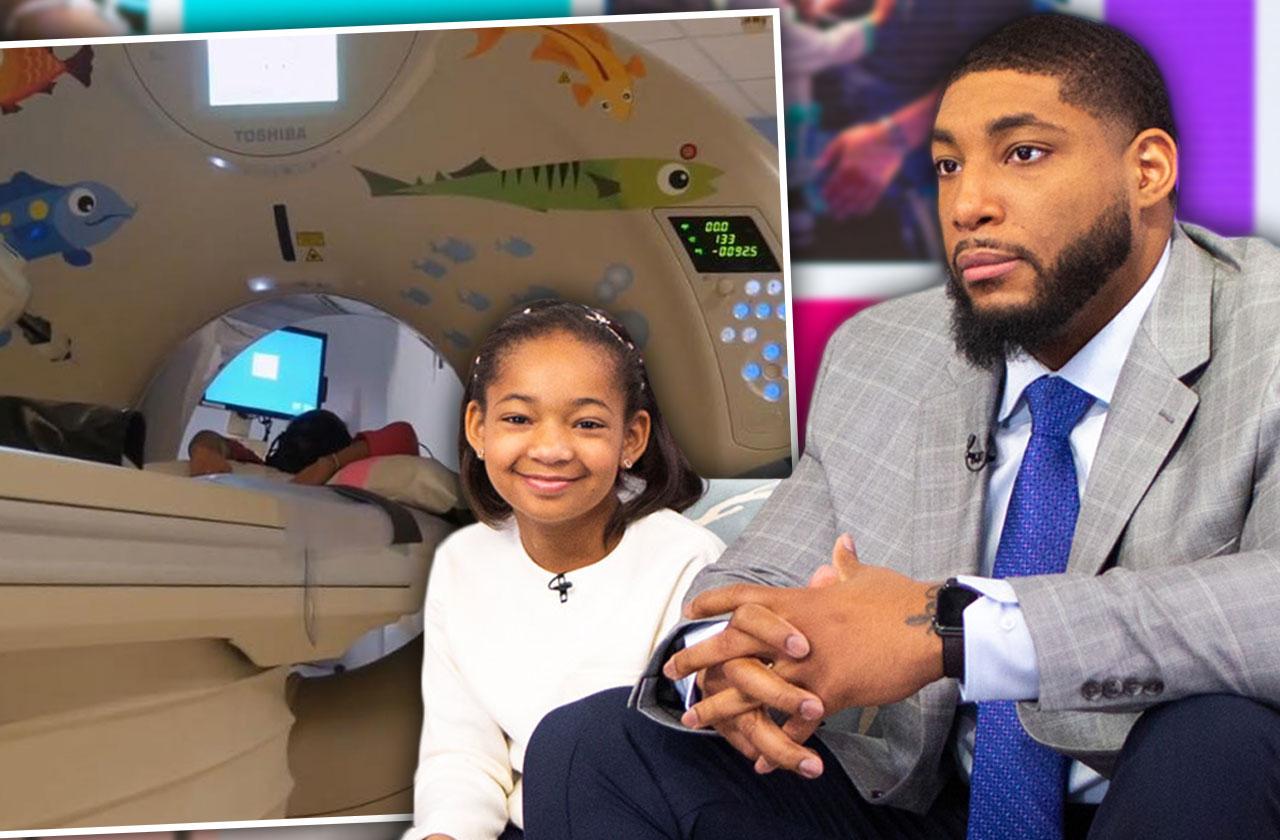 UPDATE:
Devon Still shared an exciting announcement shortly after 7pm Houston time on Jan. 17. "Last night I went to bed with a heavy heart not knowing what today has in store. But when I woke up to the outpouring of support It gave me a sense of calmness. As you can see in the picture, the prayers worked! Although the scans still showed something, it's very faint and they can confirm it's not cancer!"
Article continues below advertisement
"Prepared for the worst but praying for the best."
Former NFL player Devon Still revealed the tragic news that doctors were "concerned" that his daughter Leah's cancer may have returned two years after she went into remission.
The ex-football star dad posted a picture of eight-year-old Leah inside a machine at the hospital with the caption: "IG fam I need y'all to send a prayer up for us tonight before you go to sleep. These past two months have been extremely stressful after doctors found something that concerned them on Leah's scans. These next two days are going to be big for our family."
Leah was diagnosed with stage 4 Neuroblastoma cancer when she was just four and her dad was playing for the Cincinnati Bengals, who cut him but then put him on the practice team so he would not lose his health insurance after her medical crisis.
Devon recently completed a media tour for his new book "Still in the Game Finding the Faith to Tackle Life's Biggest Obstacles" about his daughter's cancer diagnosis. In January 2016 he announced that she was cancer free.
Article continues below advertisement
But in a YouTube video titled "Prepared for the worst but praying for the best! Part 1" posted on Jan. 16, 2019, Devon and Leah shared the news that she was undergoing more tests out of fears that she was no longer cancer free.
"She went into the hospital, she got some scans to see if she was still in remission and we got a phone call from the doctor that let us know that there was a spot on her skin that wasn't supposed to be there," the somber dad said with his daughter next to him.
"The doctors think it could be the cancer coming back or maybe it's not the cancer coming back. They're not sure."
Devon said the doctors told him to wait two to three months "to see if that spot moves or grows."
He admitted that he was "kind of nervous," and said that while he was on his book tour he said Leah was doing well but "inside I was really worried."
Leah said she was "kind of nervous. I'm nervous because I don't know if it is cancer or not. Because I don't want it to be. I don't want to leave my friends and I don't want to leave school."
The video showed little Leah getting multiple tests, including an injection that she bravely took before the next round of tests were administered.
Devon and Leah started the Still Strong Foundation to help families with children who have been diagnosed with cancer.
We pay for juicy info! Do you have a story for RadarOnline.com? Email us at tips@radaronline.com, or call us at (866) ON-RADAR (667-2327) any time, day or night.