Missing Kentucky Mom Of Newborn Twins Caught On Video With 2 Men Before She Vanished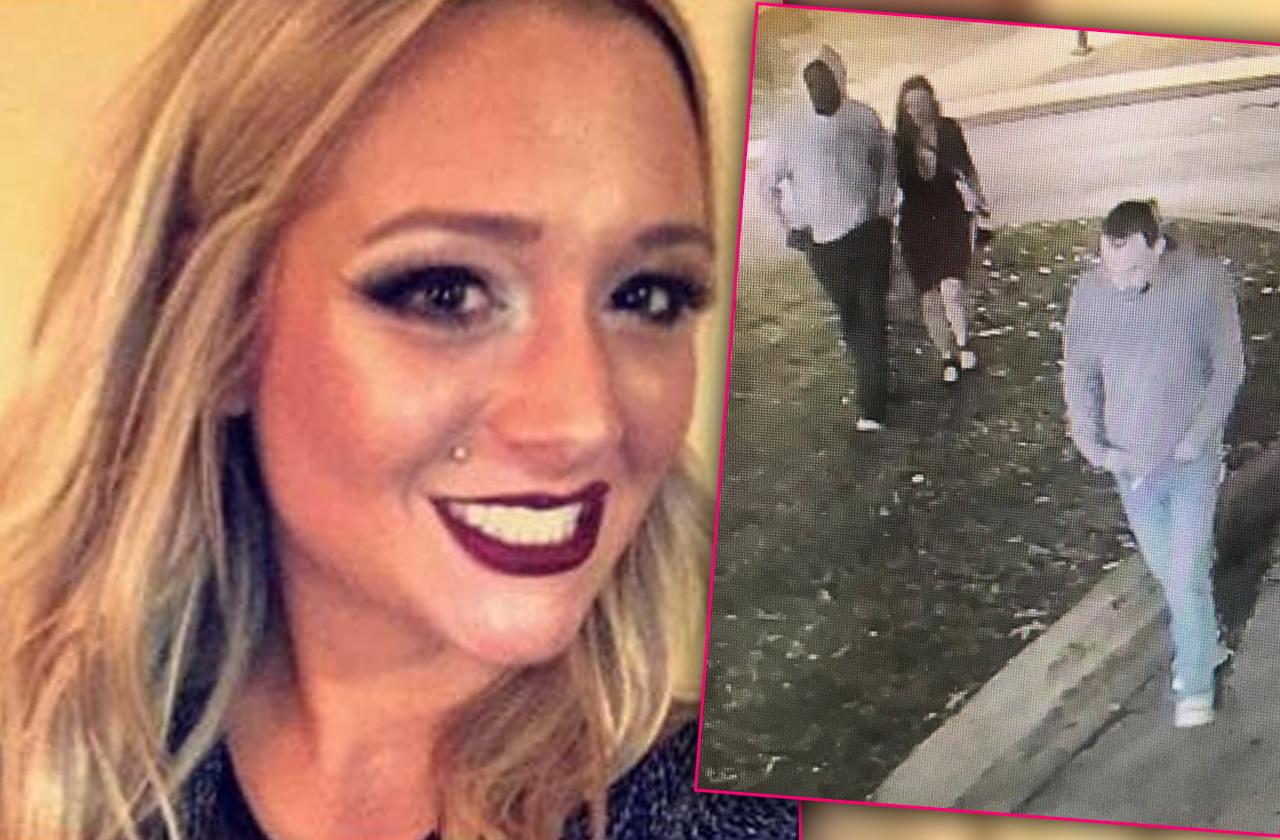 The grandmother of missing mom of infant twins told RadarOnline.com exclusively that she believes the men caught on tape with Savannah Spurlock knew something about her disappearance.
The 22-year-old mother of four, including 6-week-old infant twins, vanished on January 4 in Lexington, Kentucky after leaving The Other Bar with two men around 2:30 am.
The men were seen on surveillance video with Spurlock and police questioned them but did not make any arrests.
Article continues below advertisement
Carol Thoma, Spurlock's maternal grandmother, told RadarOnline.com that she was convinced the men on the video knew something about what happened that night.
"The men who were with her know what happened to her," Thoma said. "They do. I know they do. The police were supposed to have an interview with one of them yesterday."
Richmond Police and State Police said they executed a search warrant on Jan. 22 at a home in Garrad County Kentucky in connection with the case, TV station WTVQ ABC 36 reported.
Thoma told RadarOnline.com that none of her granddaughter's personal belongings had been found, including her purse and her cell phone.
"She's never done this before," Spurlock's grandmother insisted. "It is just so awful. We don't know how she's doing. She's my first granddaughter and first grandchild. I've always been very close to her. I'm having a hard time of course."
Thoma said Savannah's mother Ellen Spurlock was getting distressing messages on the Facebook page set up to try and help find the missing mom.
Article continues below advertisement
"People are saying that my daughter is not taking it hard enough. It is hateful. My daughter has Savannah. She'll be 23 and she has a younger daughter that just turned 13. So, she's telling people 'I have another child that I have to be strong for.' She said on Facebook.
Thoma said the family was stunned by the callous messages. "It is mean. As if she isn't going through enough."
"I keep praying that she'll call me," Thoma said about her missing granddaughter.
Spurlock's four children, the infant twins and a 4 and 2-year-old, were fairly oblivious to the tragedy so far, she explained.
"The babies are doing really well," Thoma told RadarOnline.com. "Her boyfriend is taking care of them. He's getting up in the night with him. They look very good. I saw them a week ago yesterday. They're doing very well they're gaining weight and they look very healthy."
Please contact the Richmond Police Department with any information at 859-624-4776 or email information to detective@richmond.ky.us.
We pay for juicy info! Do you have a story for RadarOnline.com? Email us at tips@radaronline.com, or call us at (866) ON-RADAR (667-2327) any time, day or night.