Busted! Jeff Bezos Caught With Mistress At Golden Globes While Wearing Wedding Ring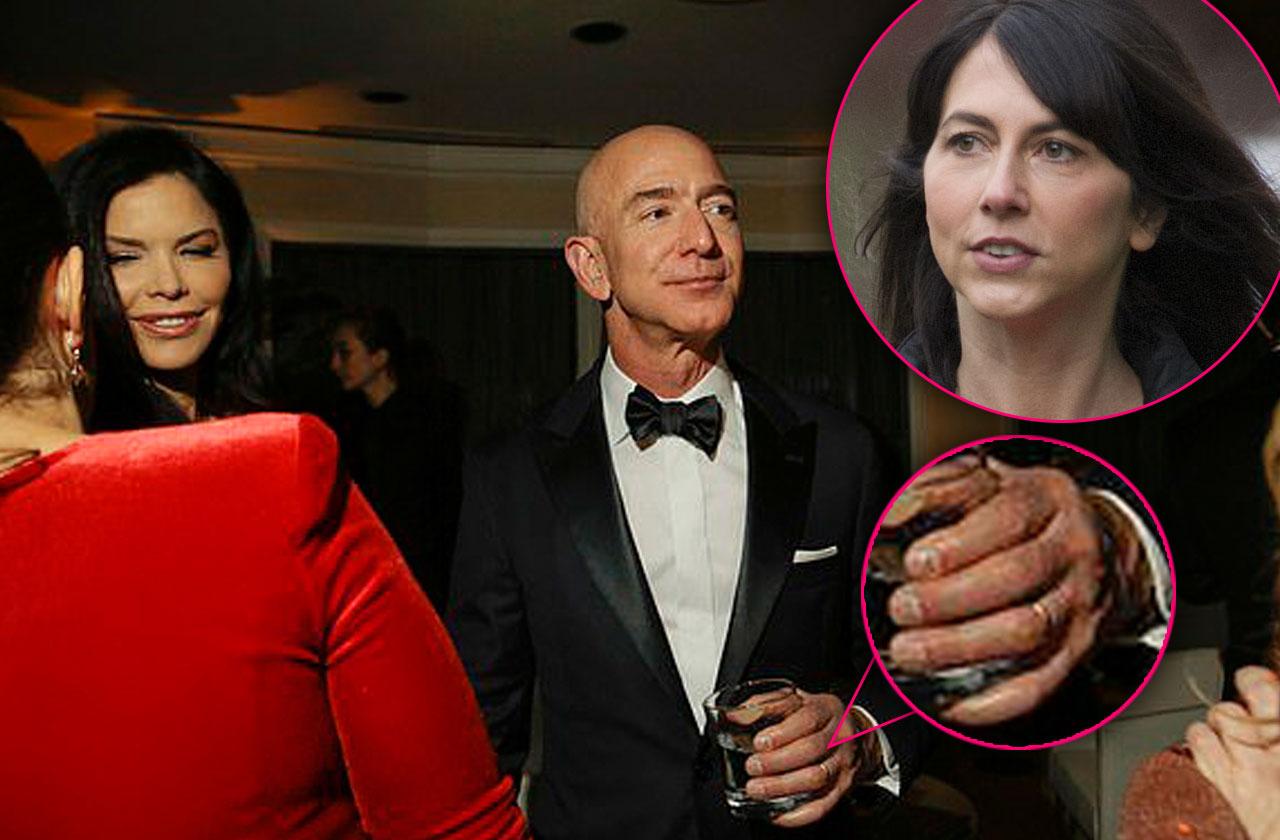 Article continues below advertisement
Bezos, who has a net worth of $137 billion, has been whisking his mistress off to exotic getaways in his $65 million private jet and having rendezvous at his palatial private estates. He has also been sending her raunchy messages and erotic selfies, including one too explicit to post on RadarOnline.com.
The ENQUIRER tracked Bezos and Sanchez across five states and 40,000 miles, tailing them as they went on private jets, limos, helicopters, five-star hotel getaways, dinner dates and more.
The magazine snapped them two-timing their spouses no fewer than six times in 14 days.
The two went as far as to have a secret romp at the same Boston, Mass. hotel the Bezos family stayed in when in town for Parents Day at their son's MIT campus.
Bezos announced his divorce to his wife after 25 years of marriage.
"We want to make people aware of a development in our lives. As our family and close friends know, after a long period of loving exploration and trial separation, we have decided to divorce and continue our shared lives as friends," the tweet read.
Article continues below advertisement
"We've had such a great life together as a married couple, and we also see wonderful futures ahead, as parents, friends, partners in ventures and projects, and as individuals pursuing ventures and adventures."
For more shocking photos of the pair and all the details about the largest investigation in Enquirer history, pick up a copy of a special edition of the magazine, on newsstands around the country on Thursday and Friday.