Italy Ordered To Pay Amanda Knox $20K In Damages For Mistreatment During Murder Trial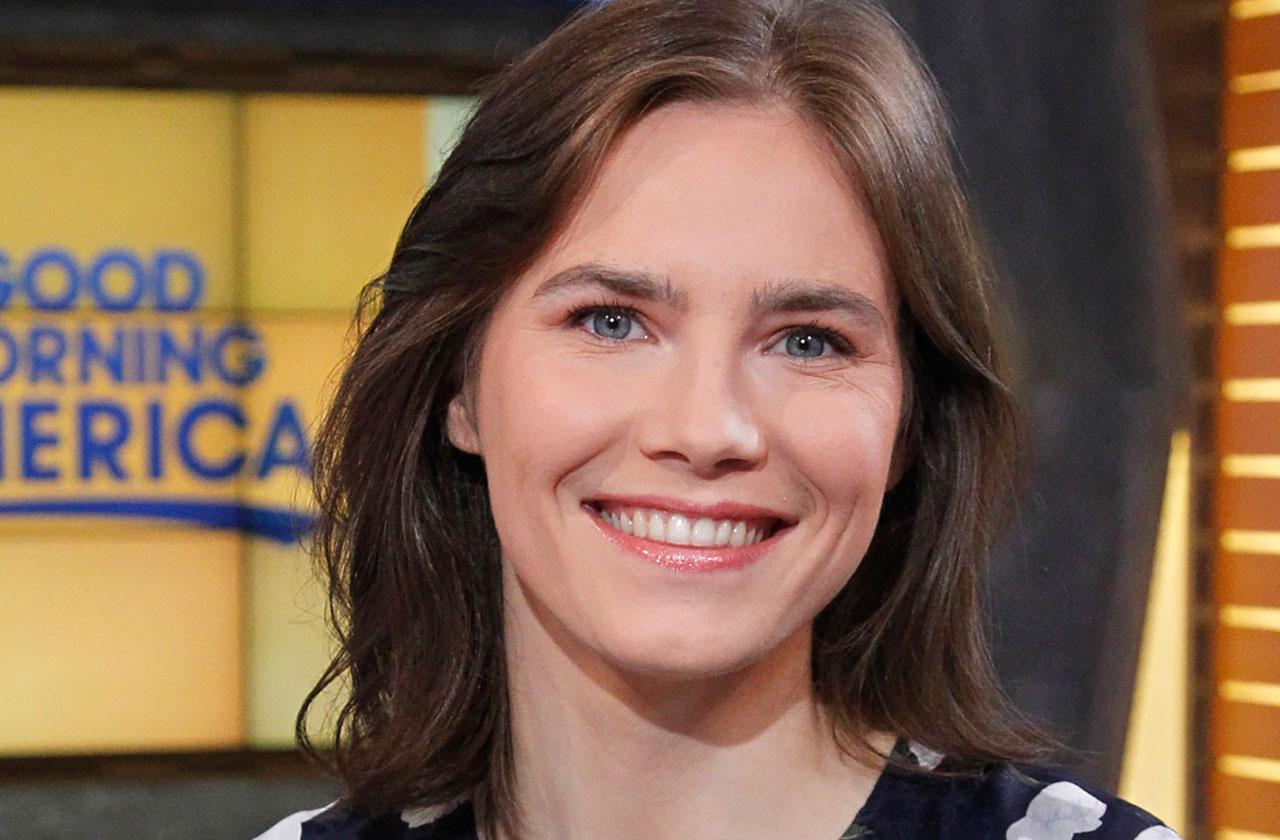 Amanda Knox is finally getting justice after serving four years in prison for a crime she did not commit.
This Thursday, January 24, the European Human Rights Court revealed it ordered Italy to pay the Seattle native $20,000 in damages for the way they mistreated her during her roommate's murder trial.
In a blog entry, she responded.
"I remain forever grateful to everyone around the world who has believed in me, defended me, and spoken out on my behalf throughout the years. I couldn't have survived this without your support," she wrote.
Article continues below advertisement
"I was interrogated for 53 hours over five days, without a lawyer, in a language I understood maybe as well as a ten-year-old. When I told the police I had no idea who had killed Meredith, I was slapped in the back of the head and told to 'Remember!'" continued Knox in her statement.
Knox showed police her texts with her former boss, Patrick Lumumba, and after a misunderstanding, he too was accused of murder.
Article continues below advertisement
"They painted a story for me, about how I had witnessed Patrick killing Meredith. They told me I was traumatized by the incident and had amnesia. When I told them that wasn't true, they said I was lying, or confused. They bombarded me with questions and scenarios, over and over again, into the morning," wrote Knox.
After some time, the woman known as America's most famous college student, started to believe them.
"Finally, in the delirium they put me through, I didn't know what to believe. I thought, for a brief moment, maybe they were right. Maybe I did have amnesia. I told them I could see blurred flashes of Patrick, like they said. I told them I could imagine hearing Meredith screaming, like they said. They wrote the statements; I signed them. Then they rushed out to arrest Patrick Lumumba," she continued.
Article continues below advertisement
Lumumba was sent to prison and so was Knox. Though he was released after two weeks, she served four years out of her 26-year sentence.
"I know the absolute horror of sitting in prison for a crime you didn't commit," wrote Knox.
It wasn't until 2015 that Amanda Knox and Patrick Lumumba were acquitted of Kercher's murder.
At one point, Knox's Italian boyfriend, Raffaele Sollecito, also got involved in the case, with investigators lying to Knox by saying he had essentially contradicted her story.
"The Italian Court of Cassation has already acknowledged that the Perugian investigators and prosecutors contaminated, tampered with, and destroyed material evidence," she wrote. "What went unacknowledged was the fact that these same investigators and prosecutors also subjected innocent people, Raffaele and myself, to psychological torture and physical abuse while under interrogation. They contaminated their own investigation by producing false statements behind closed doors. And then they blamed us."
In her statement, Knox said she never should have been charged, or convicted for a crime she did not commit. And while she is now a free woman, she will continue to fight to make the legal system just.
"Scapegoating the wrongfully convicted for the mistakes and misconduct of the police prevents us from reforming the system, leading to further miscarriages of justice," she concluded.
We pay for juicy info! Do you have a story for RadarOnline.com? Email us at tips@radaronline.com, or call us at (866) ON-RADAR (667-2327) any time, day or night.