Travis Insists He & Kylie Will 'Get Married Soon' After Explosive Cheating Scandal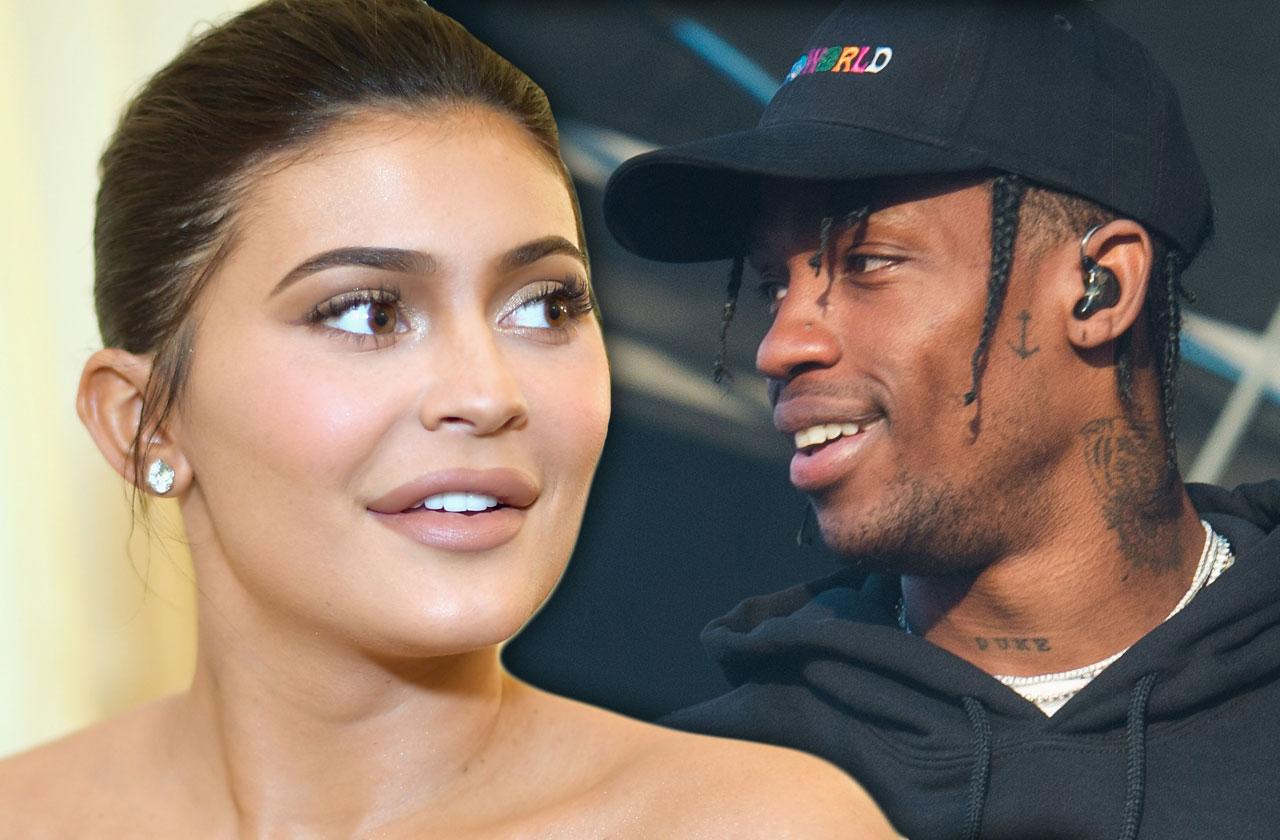 Travis Scott is head-over heels for baby mama Kylie Jenner — so much so that he is counting the days until he pops the question!
In a recent interview with Rolling Stone, the "Sicko Mode" rapper opens up about their high-profile relationship, sweet family life and future.
"We both believe in God," he says, adding that when they found out they were expecting baby Stormi Webster, "we felt like, 'This is something special.' And kids are something we kind of talked about when we were getting busy."
Article continues below advertisement
Despite the countless negative rumors — including an explosive cheating scandal — surrounding their relationship, Scott, 26, insists he and Jenner's bond is sock-solid.
At first, he says "we was just two kids, fu***ng around. Maybe, like, the first week, you don't know if it's real or a fling. Then the second week you're like, 'Whoa, I'm still talking to her, she's responding, I'm responding. We ain't run out of a thing to say.' And it got to a point where I was like, 'I need her with me to operate. She's that one.'"
Though he already calls her his "wifey" and she calls him "hubby," the rapper says their cheeky nicknames will be official titles very soon.
"We'll get married soon," he admits. "I just gotta sturdy up — I gotta propose in a fire way."
RadarOnline.com readers know Scott and Jenner, 21, have been dating since April 2017. Days after their romance began at Coachella, the Lip Kit mogul followed her man on tour and weeks into heir relationship, they conceived baby Stormi.
Article continues below advertisement
Everything was Hollywood parties and luxury getaways until earlier this month, when a group of haters broke the internet by releasing a fake photo of Scott "cheating" on Jenner. And while not everyone bought the prank, sources told RadarOnline.com Jenner was devastated.
"Kylie was crying," said the insider. "No one could really believe it, because they didn't think that Travis would be so stupid to cheat on her and mess up everything the has right now."
But as soon as the prankster came forward, the young mom went from heartbreak to anger.
"She was flipping out, and now wants to shut down her social media," the source claimed. "To her it was not funny at all."
During the drama, Scott took to social media to deny the cheating rumors and gush about his gal.
And now, after some time has passed, it seems all is well in paradise.
"People don't understand how real my girl is. How ill she is," he told the magazine about his famous baby mama. "They have assumptions, bull***t-a** remarks of what they think is going on. Nah, bro."
Article continues below advertisement
"She's a Tim Burton fan, which is fire. Wes Anderson fan, which is fire" he continues, adding that what he loves most about her is how "chill" she is.
"I like to just go outside and walk. Knowing a girl that famous, you'd think she's like, 'I need to go send somebody to do this for me,' or 'I need 15 motherf***ers around me,' but we just walk out the crib," he continues.
Scott has never been a fan of the spotlight, and while he though he'd have to change due to his relationship with Jenner, he was happy to learn that she is as low-key as him!
"Me, I hate cameras. I don't like people in my business. Going into a situation like that, you'd think it would be a whole public fest. You never know. 'Maybe she's into all the photos, or worried about this and that.' And then you realize motherf***ers is normal as possible. I realized what really mattered to her, which is none of this shit. She's the coolest motherf***er of all time."
And while the young stars both have hectic schedules, the rapper says they always make time for their daughter.
Article continues below advertisement
"We don't let nothing come over Stormi time. Stormi Saturdays. We don't f*** around with those," he says. "Even with me on tour, Stormi pulls up. She'll travel. She got more stamps on her passport than a lot of motherf***ers."
Scott admits that while he thought he needed a son at first, as soon as he found out he was having a daughter "I was like, 'Yo, this might be the illest thing that ever happened.' And when Stormi was born, I was like, 'Life is fire, bro.' "
We pay for juicy info! Do you have a story for RadarOnline.com? Email us at tips@radaronline.com, or call us at (866) ON-RADAR (667-2327) any time, day or night.