Terrified Kim Returns To Paris For First Time Since 'Horrific' Armed Robbery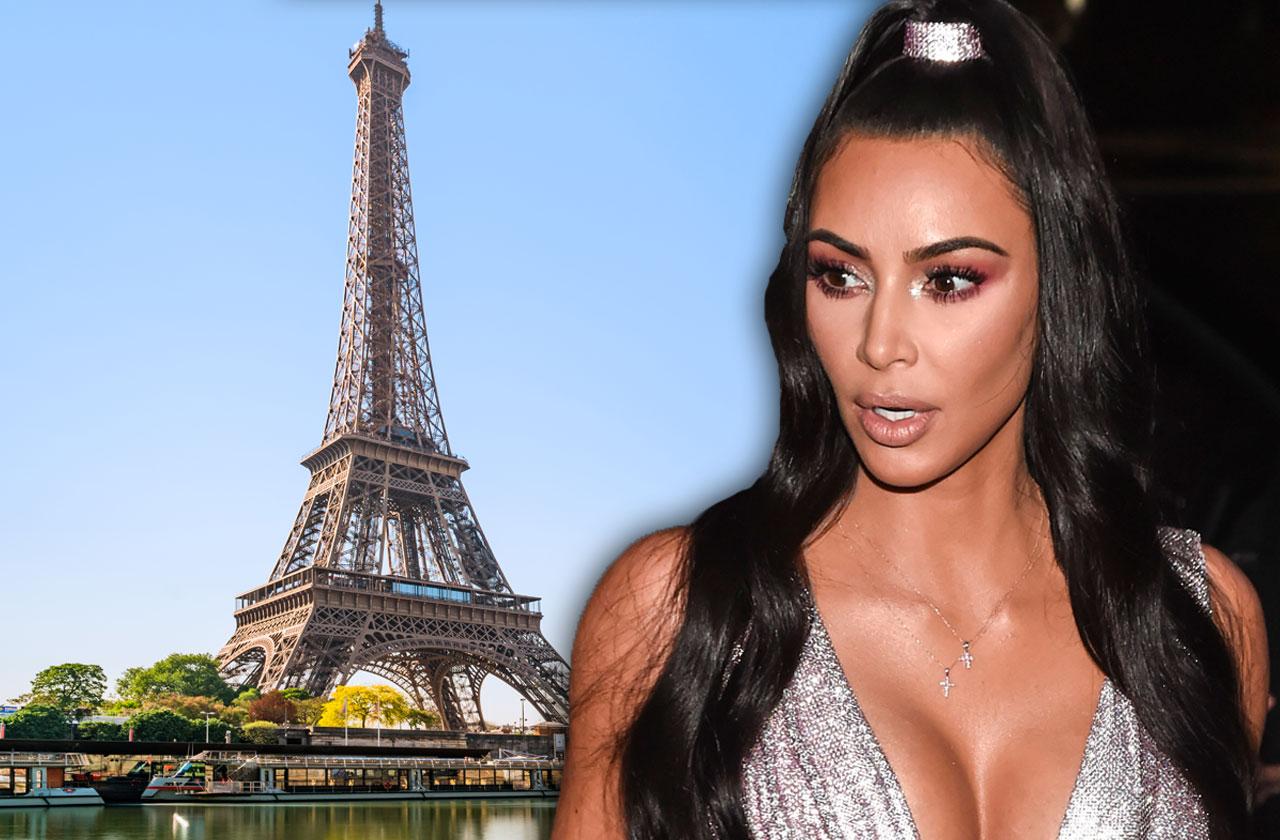 Kim Kardashian is letting go of her fears! On the latest episode of Keeping Up With the Kardashians, the star returned to Paris for the first time since her terrifying armed robbery — but she had a few tense moments in the City of Lights.
Kanye West asked his wife to attend the Louis Vuitton men's fashion show with him because his best friend, Virgial Abloh became the new creative direction.
"This is my brother, I have to be there for this guy no matter what," Kanye, 41, told his hesitant wife.
Article continues below advertisement
"I don't wanna put any pressure on you to go to Paris, I know that was really hard the last time you were in Paris," Kim's husband said to her during a talk inside their mansion.
"I just think for the culture, for Kim K to show up to the first black designer at Louis Vuitton show, who was the best man at my wedding, just the world would really love to see you there. Be surprised to see you there and love to see you there," continued the rapper.
But he told her: "There's no pressure," the return to the scene of the crime, where armed robbers tied her up and stole $7 million in jewelry from her in October 2016.
"I have to think about it," she told him.
Kim, 38, told sisters Khloe Kardashian and Kourtney Kardashian why she was torn about going to the French city after being robbed at gunpoint inside her hotel room.
"I feel like it is the right thing to do for Virgil," she explained, adding that she thought it was "time" to return to Paris.
Article continues below advertisement
"I definitely want to be there to support Kanye and Virgil," she said, and though her last trip to Paris resulted in a "horrific experience," she eventually decided to go.
"You know, I'm going really cautiously. I think going for such a short period of time helps me mentally. You never know what can happen," said Kim.
Her mother, Kris Jenner, supported her going to the show. "You are a really good friend," she told her favorite daughter. "You go back to a place that you're not the most comfortable. It's a good putting your toe in the water."
Kim then recalled her "so many special memories in Paris," including trying on her wedding dresses before saying "I do" to Kanye.
"I hope that this trip will just be so good that I can start to remember all the magical things about Paris and why Kanye and I fell in love with it," she said.
When the couple arrived in Paris, they drove through the city together and Kanye pointed out the L'Arc de Triomphe.
Article continues below advertisement
"It's such a fresh landmark," Yeezy said to his nervous wife.
"Being here in Paris, honestly, it is really nerve wracking. I'm not trying to focus on anything negative," admitted Kim.
After arriving at their hotel, the stars got ready to leave for the show, though Kim momentarily panicked when she couldn't find her security team.
"Where's our security?" Kim asked, saying: "This cannot be happening. We just need security at our door so we both know where to go."
"I'm just hypersensitive to this now," she confessed. Thankfully, they made it to the show on time and without complications.
"It is really important because this is such a big deal," Kim explained and the footage showed Kanye and Virgil hugging at the end of the presentation.
"Kanye and Virgil have the sweetest moment. They're both crying. This is a symbol. They made it. They're taking over the fashion world when everyone told them they couldn't do it," said Kim.
Article continues below advertisement
"It was so good. I'm so glad we went," she confessed. "For a second I was so stressed out over my security. Other than that, it was fine. I didn't really have any anxiety."
Following the show, Kim Kardashian seemed much more comfortable in the city. "I don't think I'll ever forget my experiences in Paris, the good or the bad. It all has made me who I am. Thinking about it I could go back, and I could spend more time and feel safe and comfortable," she concluded.