Kayne West Attacks Ariana Grande Amid Explosive Drake Feud!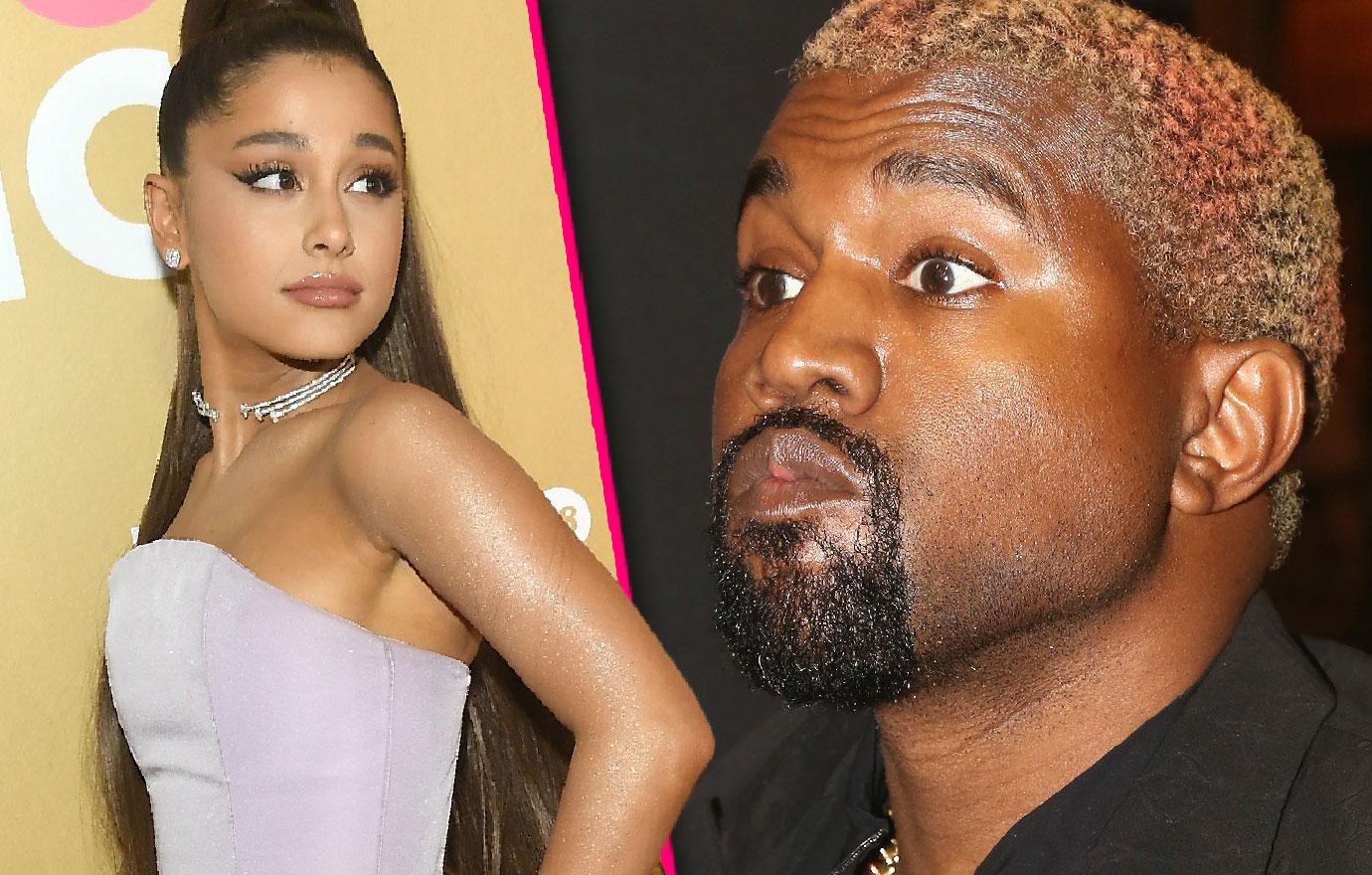 Article continues below advertisement
West, 41, however, didn't see the humor in 26-year-old Grande's diss.
"I know Ariana said this to be cool and didn't mean no harm but I don't like even slightest level of slight commentary from someone I know loves and respects me," he tweeted back at her on Dec. 15.
"All of this foolishness weighed on my mental health so @ArianaGrande you know I got love for you but until you're ready to really make sure everyone's ok don't use me or this moment to promote a song," he added.
Now, Grande, has tersely explained on social media her tweet to the volatile singer, telling him: "With all due respect, i don't need to use anyone to promote anything. period. i was making a comment ab what men were doing at the time vs. women."
"It was a joke which i understand now was probably insensitive," she continued, adding, "i apologize if i was in any way triggering and hope u feel well today."