'I Didn't Do It!' Man Accused Of Trying To Kidnap David Letterman's Son Maintains Innocence After Release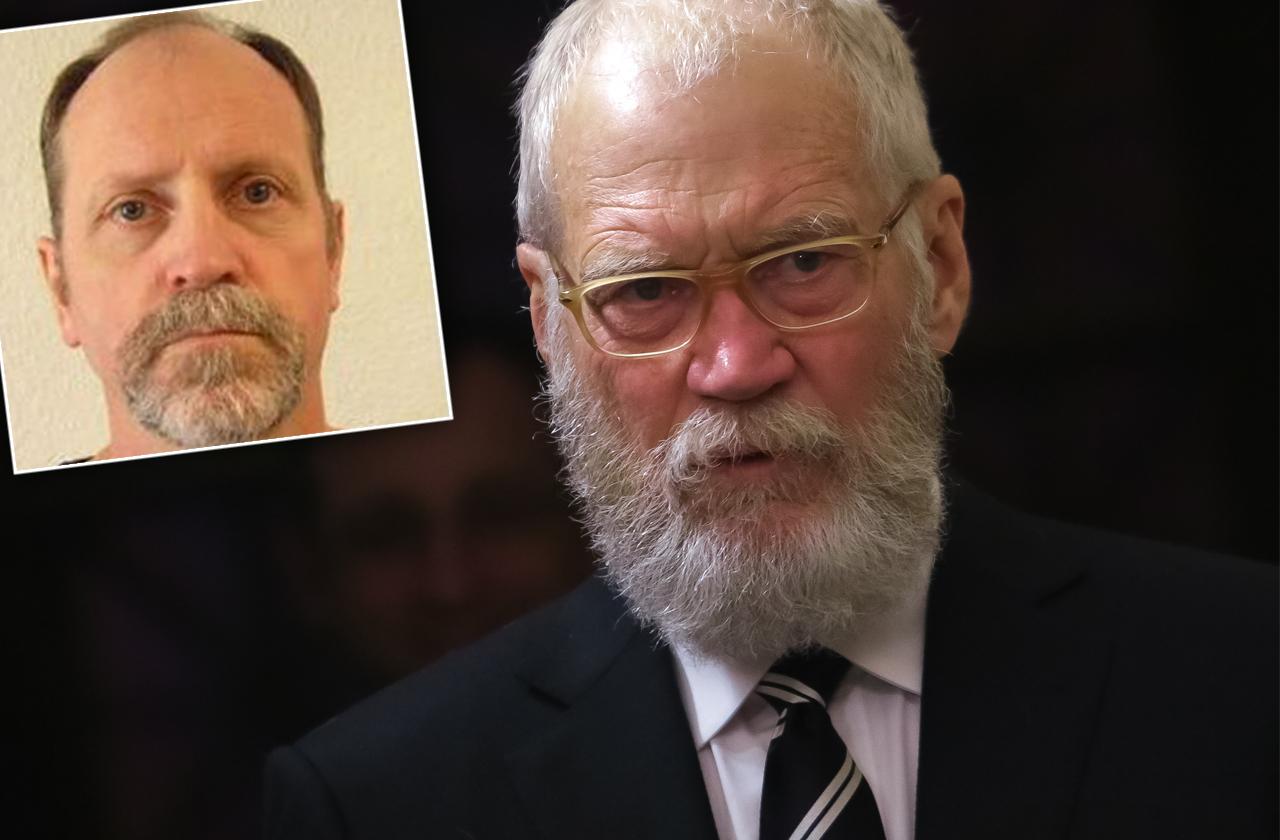 The man accused of attempting to kidnap David Letterman's son has just been released from prison. And now, in an exclusive interview with RadarOnline.com, Kelly Frank — who spent nearly 15 years behind bars — still insists he never committed that crime!
"It's rough. I've spent 15 years is prison — that's a lot," Frank told Radar. "That's a quarter of my life for something that I think was so blown out of proportion, it's not even funny."
Article continues below advertisement
Frank pleaded guilty to felony embezzlement for overcharging Letterman to work, poaching and obstructing a police investigation, and was sentenced to 10 years in prison in 2005. He was paroled in 2014, but was arrested the following year for violating the terms of his release, and was thrown back behind bars.
Despite his confession to the other crimes, Frank insisted he never plotted to kidnap anyone.
"All of this stuff that I was charged with, that was dismissed," Frank explained. "I've still been held accountable, as if I plotted this thing to kidnap Letterman's son. I have nothing but respect for Mr. Letterman. This whole thing is backwards, it's not even funny."
"I took a plea agreement for embezzlement of $1,500," Frank told Radar.
"David and I were in agreement that I would add 10 percent for any money that I used to buy my tools. So in other words, if I bought $15,000 worth of material, I added $1,500 on there. And that's where the embezzlement charges came in."
Article continues below advertisement
"The reason I took a plea agreement was because I was actually guilty of having possession of a poached deer head — which was going to get me revoked anyway. So I thought, why put my family through the stress. So I go to prison."
"There was 14 other contractors there who were charging 10 percent like I did. How come they didn't get charged? They zeroed me out. It didn't matter what I said, it all comes back to this plot to kidnap Letterman's son, which is just not true."
In 2007, two years after being in prison, Frank escaped. Upon being recaptured, he was sentenced to more time behind bars.
When asked why he attempted to escape prison, Frank insisted he wanted to visit his cancer-stricken wife — not escape justice.
"Well there were things going on in my family," Frank claimed. "My wife had cancer, my kid was being put into foster care because of it, and I hadn't done the crime."
Frank is currently serving out the rest of his sentence in a halfway house, and hopes to start his own business upon his release in six months.
"I have nothing to lose by telling the truth," he said. "I've done my time."
We pay for juicy info! Do you have a story for RadarOnline.com? Email us at tips@radaronline.com, or call us at 800-344-9598 any time, day or night.
https://radaronline.com/tag/