Exclusive
Killer Chris Watts Moved To Unknown Prison Due To 'Safety Concerns'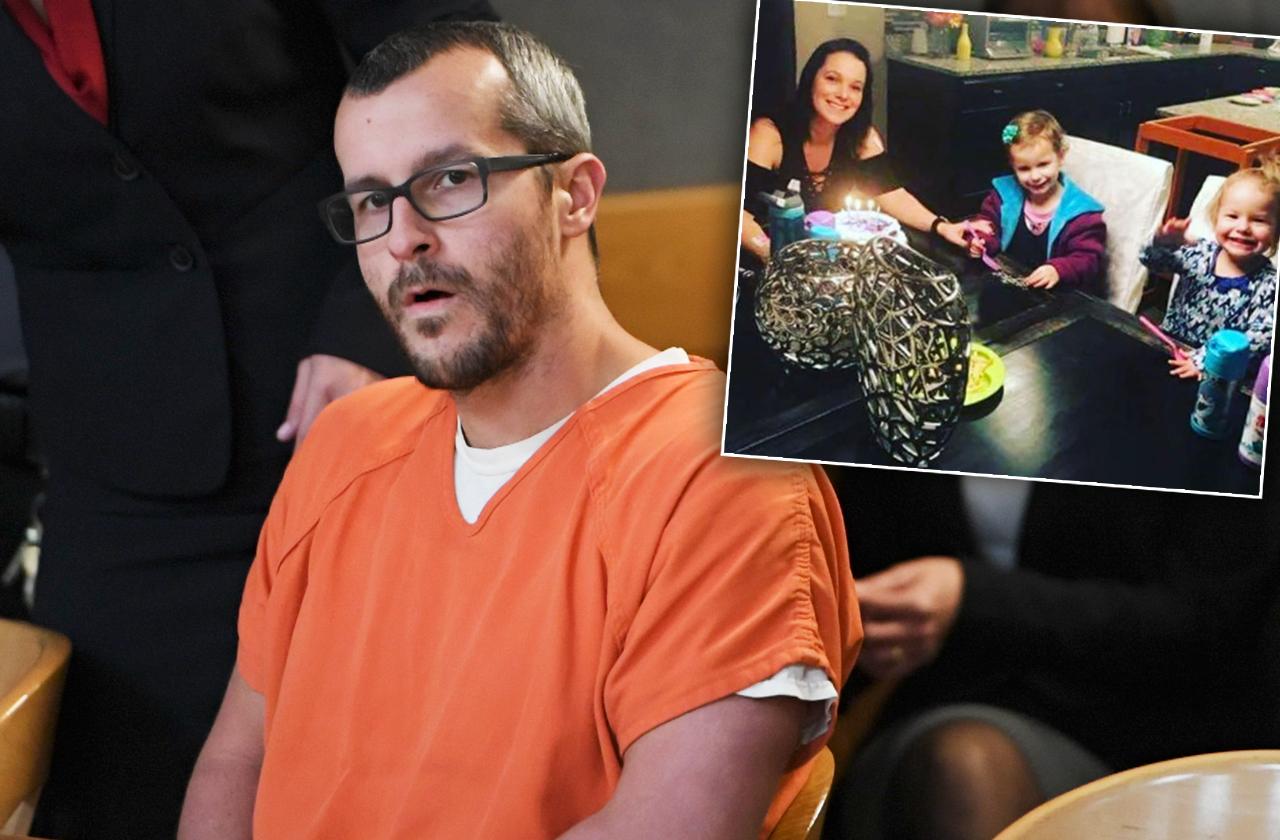 Convicted killer Chris Watts was moved under the dark of night, leaving prison in the state of Colorado late Monday evening, several sources confirm with RadarOnline.com.
"Christopher Watts is no longer in the custody of the Colorado Department of Corrections," a source close to the investigation told RadarOnline.com. "He is being moved to an out-of-state prison due to security concerns."
The source noted that the only people informed of Watts' whereabouts were Shanann Watts' family.
Article continues below advertisement
"He was taken from Denver Reception and Diagnostic Center in the late hours of Monday, Dec. 3," the source told RadarOnline.com exclusively. "His family will not be made aware of his whereabouts until he arrives to the new facility, securely."
The Colorado Department of Corrections confirmed that Watts is no longer in their custody as of late Monday night as authorities transferred him under the cover of darkness to an "unknown location," noting that it is "far from Colorado."
Prison records stated Watts' custody status was "transferred" and his location was "unknown," as of December 3, 2018.
The unexpected move comes just under ten days after Watts was transferred to the Denver Reception and Diagnostic Center for a physical and mental evaluation.
As RadarOnline.com readers know, the cold-blooded killer pleaded guilty to murdering his pregnant wife, Shanann Watts, 34 – and two beautiful little girls – Bella, 4, and Celeste, 3, on the morning of Aug. 13.
Article continues below advertisement
A video exclusively obtained by RadarOnline.com showed Watts immediately after his confession when he was shackled and transported to the Weld County Jail pending his first court appearance.
The demented murderer brutally strangled his pregnant wife and smothered his two daughters in their home on August 13, 2018. He dumped the little girls' bodies in oil tanks and dug a shallow grave for Shanann.
"It's likely he's being taken to a prison similar to the one where James Holmes is housed at," the sources told RadarOnline.com. "When one commits a heinous crime that attracts the attention of media outlets across the nation, it's a safety concern not just for him, but for other inmates within the prison."
Watts ultimately pleaded guilty to all counts in exchange of avoiding the death penalty, accepting five life sentences without the possibility of parole.
This is a developing story.