Bi-Curious Bombshell! Shamari Devoe Had Open Relationship With Hubby For Over A Year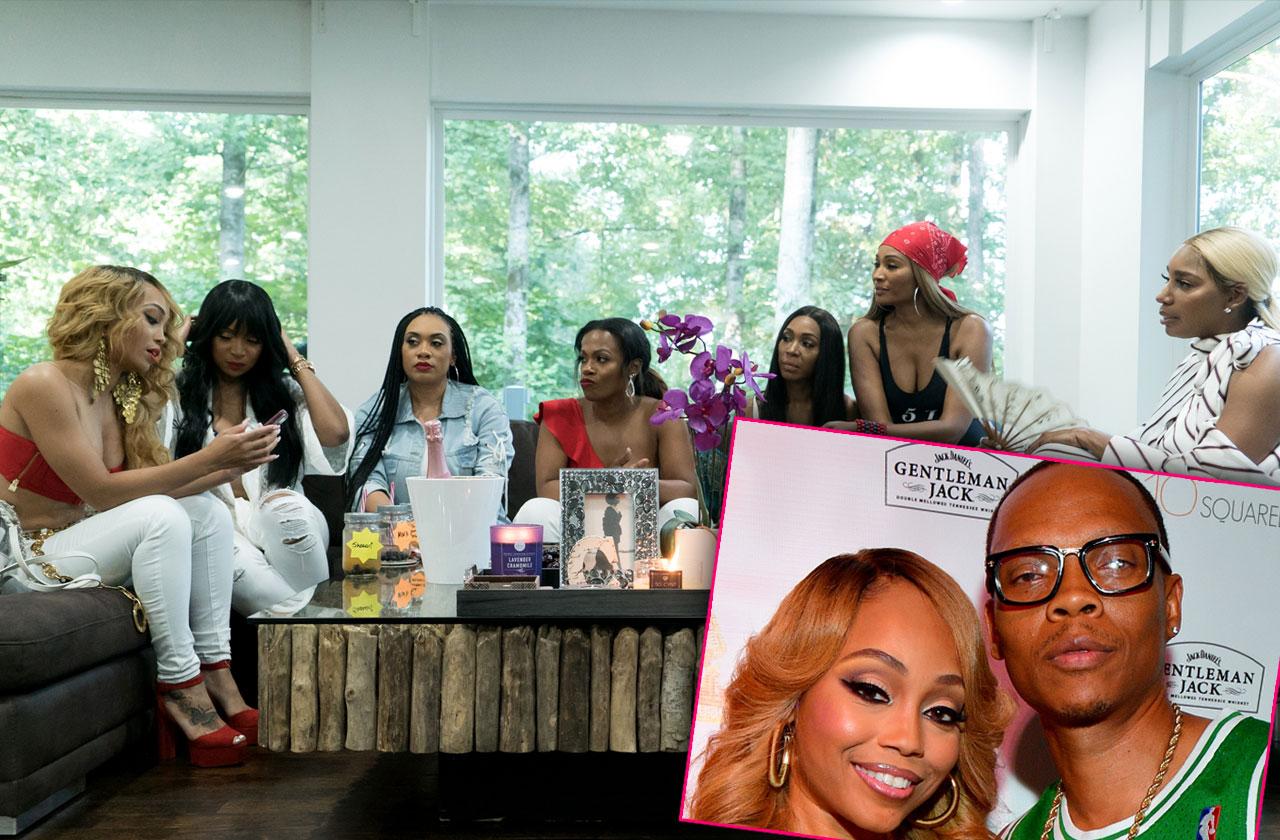 Shamari Devoe is a bi-curious bombshell!
On the latest episode of The Real Housewives of Atlanta, Shamari Devoe revealed that her marriage to singer Ronnie Devoe was an open relationship for a year and a half and in that time she had sex with two other women and he had sex with 10!
The show newbie shared the scandalous news with her co-stars and her mother in law during a racy talk.
"Did you ever know that me and Ron had an open relationship?" she asked her husband's mother, Flo, while they were shopping for her sons' birthday cake together.
Article continues below advertisement
"There was a point where he can do his thing and I can do mine," she told her hubby's stunned mom.
"The open relationship lasted for about a year and a half. I initiated the open marriage. We were going through some really bad times. It was a girl that I was interested at the time. I wanted to do something different. I was bi-curious."
But she admitted that "it didn't work," and her mother-in-law was shocked.
"When you open up the doors you let the devil in," she told Shamari.
Cynthia Bailey had a party where all of the ladies got together for the first time and Devoe revealed even more details of her open relationship to her new RHOA co-stars.
"You're f**king other people," Devoe told NeNe Leakes, who was fully supportive. "I like that," she said. "Do you tell him 'I'm going to have sex tonight ?'" Leakes asked, and Devoe said yes.
Article continues below advertisement
Kandi Burruss wasn't as supportive. "I know everybody says because you've tried a threesome before you're so open minded. No. I'm not that open minded," she admitted.
Devoe explained how the deal worked, as long as she was only with women. "There was nothing off limits. We could do anything. It was awesome."
"What if you want to get a man with a big chest and big d*ck, you can't get that?" Leakes asked her.
Article continues below advertisement
The couple met for his mother's birthday and after Williams gave her a Louis Vuitton wallet, she had some serious questions for her.
"You all are in love already?" she asked, and McKinley told her yes while Williams was momentarily speechless.
"He told me he loved me," Williams told her. "How long ago was that?" his mother asked.
"Maybe the first night, I don't know," she said.
"Yeah the first night," McKinley confessed.
"You all aren't moving to an altar real quick are you?" his mother asked.
"Dang Mama Gina, you come out swinging with these questions, we haven't even had appetizers yet," Williams said in her confessional.
"How do y'all feel about prenups?" Gina asked her son and Williams.
"We haven't really gotten into the conversation. I think that he is for a prenup, I am for a prenup," the RHOA star said.
"Mom what else you want to know?" McKinley asked as Williams chugged a glass of wine.