Rapper Paul Wall In 'Excruciating' Pain After Brutal Car Crash With Young Son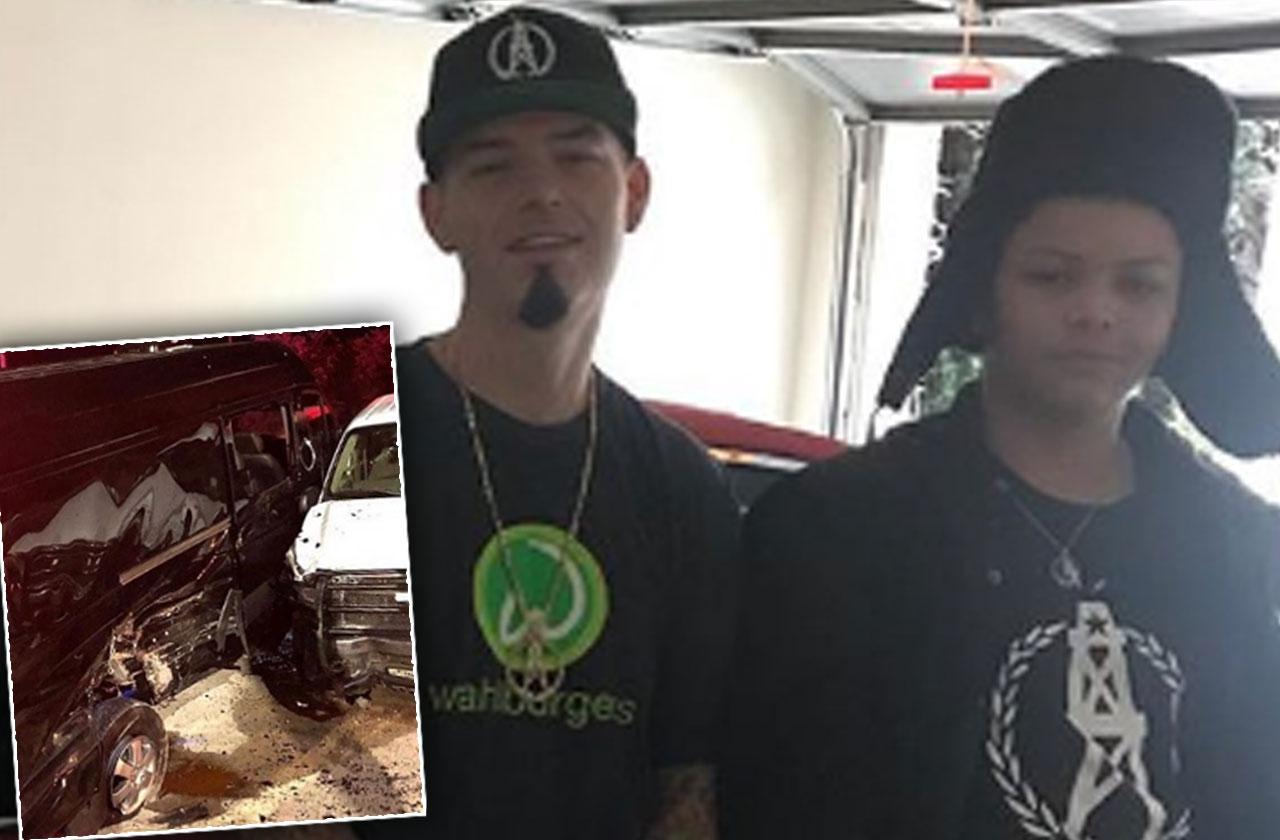 Paul Wall came close to death this weekend, when he and his young son were involved in a brutal car crash.
As RadarOnline.com has learned, the "Trill" rapper and his son Will, 12, were on his way to his concert in Austin, Texas, when a speeding car hit them head-on.
"So crazy last night…" Wall, 37, wrote in a lengthy Instagram post about the incident this Monday. "This was my son first time Comin with squad. He's came to shows before but only when my wife @cryswallbaby_bamf is there."
Article continues below advertisement
Sharing a photo of the horrific scene, the star continued: "Before we left the house my son and I prayed like we always do. We prayed that God would protect us while we are out, that our travels would be safe, and that our family and home would be protected while we are gone. I called @cryswallbaby_bamf and told her Will was coming and she was excited too."
Wall then went on to detail the near-fatal crash, adding that thankfully, his son was wearing his seatbelt when it occurred.
"The fact that we were all able to walk away in tact is a miracle. I just wanted to share it with u in case u needed a reminder that God answers prayers. My son and I prayed for traveling grace and protection, and God answered our prayers. Today my wife @cryswallbaby_bamf told me that when we got off the phone to tell her Will was coming with me- she had a vision of a car accident and immediately prayed for protection. God answered her prayers," wrote Wall.
Article continues below advertisement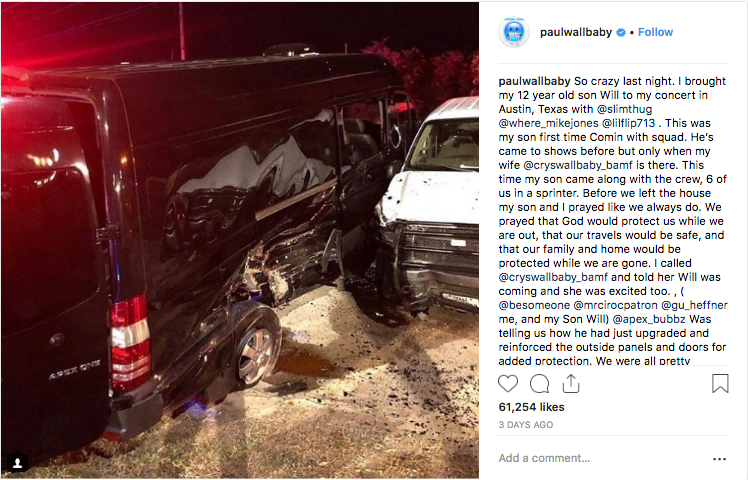 The scary incident seemed to hit a nerve for Wall, who has since been posting inspirational messages and bible excerpts on his social media platforms, voicing how grateful he is to be alive.
This Wednesday on Instagram, the rapper shared a sweet photo of him with his son. "A pic of me and my son Will before we faced death," he wrote. "No matter how much pain I feel all over my body at the moment, I'm overcome with gratitude knowing that we survived."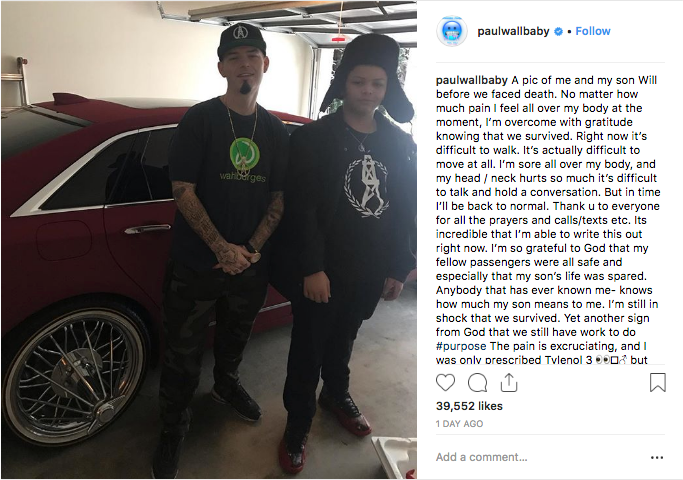 He added that while he's still feeling the pain from his injuries, he knows he will recover soon and be okay.
"Right now it's difficult to walk. It's actually difficult to move at all. I'm sore all over my body, and my head / neck hurts so much it's difficult to talk and hold a conversation. But in time I'll be back to normal," added Wall. "Thank u to everyone for all the prayers and calls/texts etc. Its incredible that I'm able to write this out right now. I'm so grateful to God that my fellow passengers were all safe and especially that my son's life was spared. Anybody that has ever known me- knows how much my son means to me. I'm still in shock that we survived. Yet another sign from God that we still have work to do #purpose The pain is excruciating, and I was only prescribed Tylenol 3 but I'm so happy, like fr so so so so so happy that my son and my friends are ok ???. God's Grace is amazing. All praise and glory be to God."
We pay for juicy info! Do you have a story for RadarOnline.com? Email us at tips@radaronline.com, or call us at (866) ON-RADAR (667-2327) any time, day or night.