6 Arrested In Connection With Ohio Family 'Execution Style' Slaughter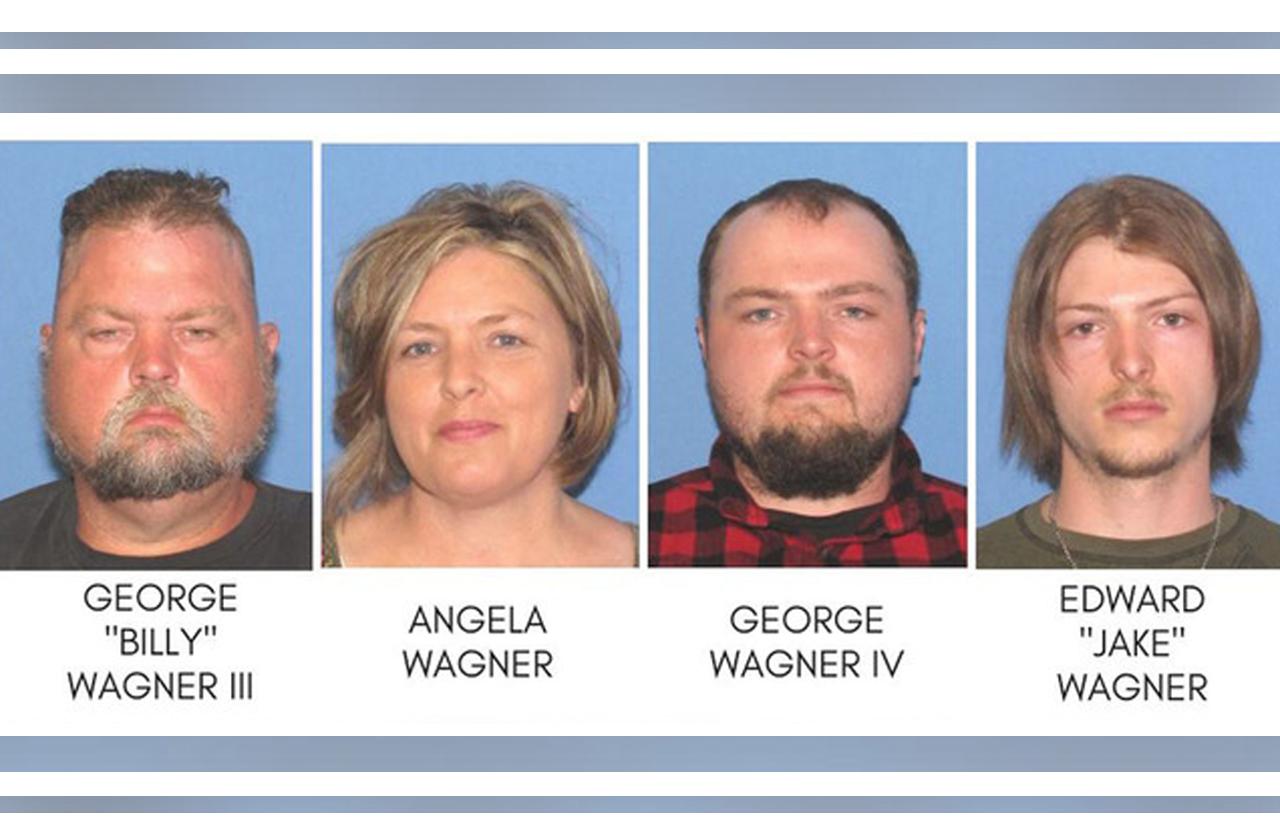 Police have arrested a family of six for the brutal murders of an entire family and they revealed the shocking connection between the two.
Seven members of the Rhoden family were slaughtered in their homes in rural Ohio in April 2016, with only a five-day-old infant escaping the horror. Authorities said the suspects face the death penalty in the shocking killings.
Calling the killings "Heartless, ruthless, cold-blooded murders," Ohio Attorney General Mike Dewine announced the arrests on Tuesday, November 13, 2018.
Article continues below advertisement
"We believe that the Wagners conspired together to develop an elaborate plan to kill the eight victims under the cover of darkness and then carefully cover their tracks," he said.
The four family members arrested were George 'Billy' Wagner III, 47; his wife Angela Wagner, 48; and their two sons, George Wagner, 27, and Edward 'Jake' Wagner, 26.
All four were charged with eight counts of aggravated murder with death penalty specification authorities said at the press conference.
Also arrested were Angela Wagner's mother, Rita Newcomb, and Billy Wagner's mother, Fredericka Wagner, on allegations that they aided in the cover up of the crimes and misled investigating authorities, DeWine announced during the press conference.
Jake Wagner and Hanna Rhoden, 19, had a baby daughter together. She was killed along with six other members of her family. Her baby daughter and two other children were not killed in the attack.
Article continues below advertisement
Along with Hanna, Christopher Rhoden Sr., 40, and his ex-wife Dana Rhoden, 37, were killed. Also shot and killed were Clarence 'Frankie' Rhoden, 20, and Christopher Rhoden Jr., 16.
Frankie Rhoden's fiancée, Hannah Gilley, 20, was also killed as well as an uncle, Kenneth Rhoden, 44, and a cousin, Gary Rhoden, 38.
DeWine explained the crime. "Our investigation alleges that the suspects studied the victims' habits and routines. They knew the layouts of their homes. And they knew where they slept."
"The killers knew the territory. They meticulously planned these horrific murders," DeWine said during the press conference.
The AG revealed their charges, "including conspiracy, engaging in a pattern of corrupt activity, tampering with evidence, and obstruction of justice. They are also accused of forging custody documents.
Authorities said that the last piece of evidence they obtained was found on October 30, 2018. With local, state and federal agencies working on the killing, there were 1,100 tips on the case, conducted 550 interviews and tested 700 items of evidence.
Pike County Sheriff Charles Reader said the Wagner family was accused of tampering with evidence and cited "all the lies they told."
We pay for juicy info! Do you have a story for RadarOnline.com? Email us at tips@radaronline.com, or call us at (866) ON-RADAR (667-2327) any time, day or night.