Jada Pinkett Smith Once Had To 'Pull A Knife Out' On A Violent Boyfriend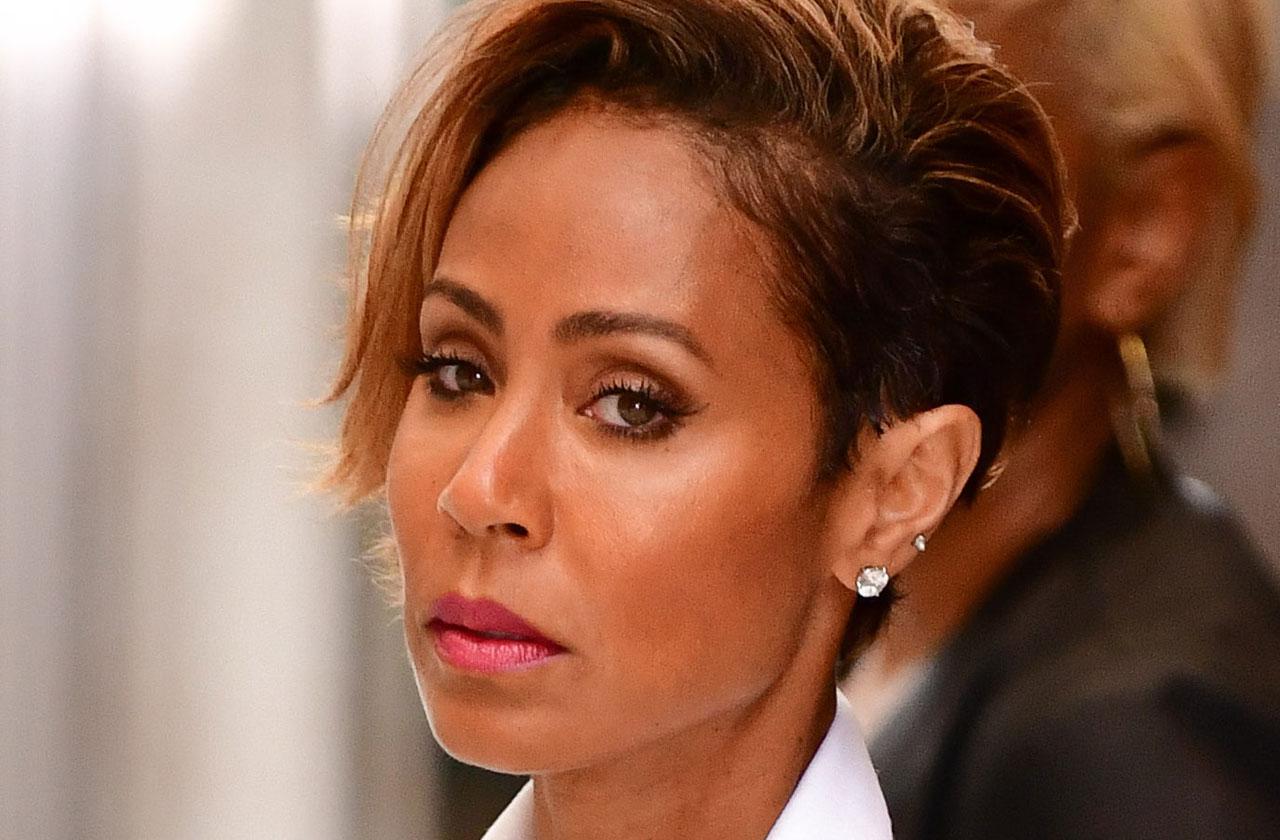 Jada Pinkett Smith may be in a loving and happy relationship now, but back when she was still dating around, there came a time when she feared for her life.
On this Monday's episode of Red Table Talk, the actress recalled a time when she had to protect herself from a violent boyfriend — with a knife!
"I've definitely been in relationships that have been emotionally abusive," Pinkett Smith, 47, said. "I think emotional violence is really prevalent."
Article continues below advertisement
Then, turning toward her mother, Adrienne Banfield-Jones, the actress said, "You remember that one incident I had with that one guy I was dating where I had to pull a knife out on him?"
Pinkett Smith explained that at the time, she was leaving a restaurant with her then-boyfriend who had been drinking and yet insisted on getting behind the wheel.
"He started getting really aggressive in the car. Thank goodness I knew where I was and I knew how to get out of the car and get to the house," said The Girls Trip star. "I ran to the house. I had to take my clothes off, take off my heels. I always travel with a black Russell hoodie and black Russell sweats."
She continued, saying that after jumping into her sweats, she grabbed "a big ol' knife from the kitchen" and hid inside her boyfriend's son's room. "I'll never forget."
Pinkett Smith said she waited inside the room until her then-boyfriend entered the house "on the creepy creep creep like he was going to sneak up on me."
"I heard him. I came out of his son's bedroom and I was at the bottom of the hallway. I was like, 'Don't come near me,'" she said. "He said the quintessential line you hear in movies all the time, 'You think I would hurt you? I would never do that to you,'" Pinkett Smith recalled.
MORE ON:
Jada Pinkett Smith
Article continues below advertisement
The actress said that despite what her then-boyfriend was saying, she knew that she was not safe around him. "I thought, 'Oh my God, I'm in trouble,'" she recalled.
After the scary incident, Pinkett Smith knew she had to remove herself from that toxic relationship. Speaking on her talk show, she said it was actually Spike Lee's offer to make the 1996 film Girl 6 what saved her.
"Spike Lee saved me from that one," she admitted. "Spike had been calling me about Girl 6. I used Spike as an excuse to get on that plane and her former boyfriend said right then and there, 'I'll never see you again, will I?'"
Pinkett Smith said she tried to sooth her lover's fears and temper by saying they would work things out, but really, she was simply trying to save herself.
"I got on that plane and he never saw me again," she said.
Red Table Talk airs every Monday on Facebook Watch.
We pay for juicy info! Do you have a story for RadarOnline.com? Email us at tips@radaronline.com, or call us at (866) ON-RADAR (667-2327) any time, day or night.