Three Men All Lose A Very Vital Piece Of Equipment In The Hilarious Film 'Gender Bender'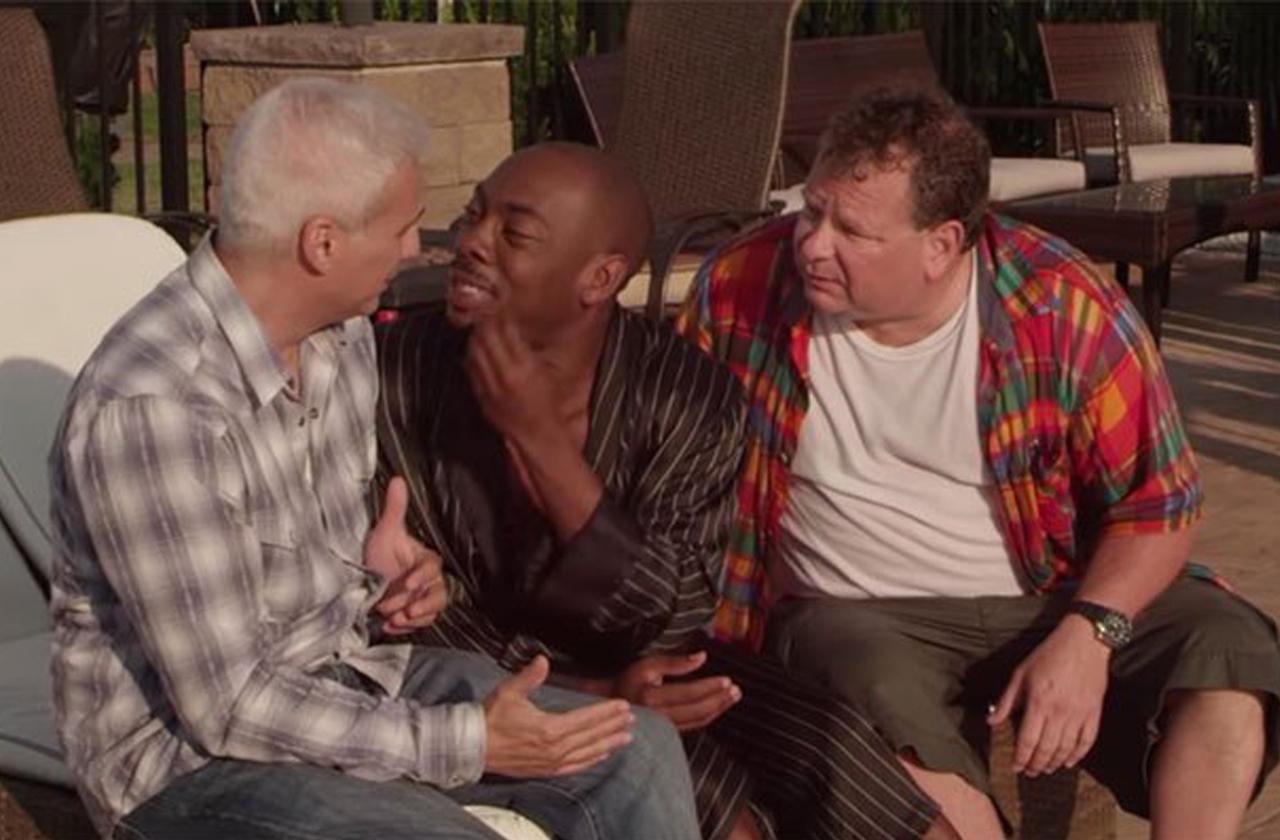 The film Gender Bender is hilariously raunchy in all the right ways, as it follows three friends on a wild ride to get something back that they wish they never lost in the first place.
Gender Bender's premise revolves around three close childhood friends (Joey Kola, Lamar K. Cheston and Richard Lampone} who have each been dealt a major professional blow by losing their promotions due to the existing feministic balance of powers.
Article continues below advertisement
This causes them to go to their local bar and share in their miseries. They then drink the day away and are approached by a shady character who offers them the secret to the power that women possess. Due to their inebriated state, they are convinced to enter a dark universe by a Japanese mystical man who has the power to change lives. The "power" that occurs with each of these men isn't exactly one they desired for, as they find themselves with a new piece of equipment that comes with heavy consequences.
The hysterical movie also stars Eric Roberts, Gilbert Gottfried, Kevin Can Wait star Christopher Roach.
"Gender Bender was one of the craziest projects that I ever worked on," Christopher said. "The entire experience was like one big bachelor party." Costar Joey echoed a similar sentiment, saying "It's the funniest movie I've ever been in and was a blast to make."