Biggie Smalls Murder: Ex FBI Agent Claims Corrupt LAPD Cops Directed Rapper's Killing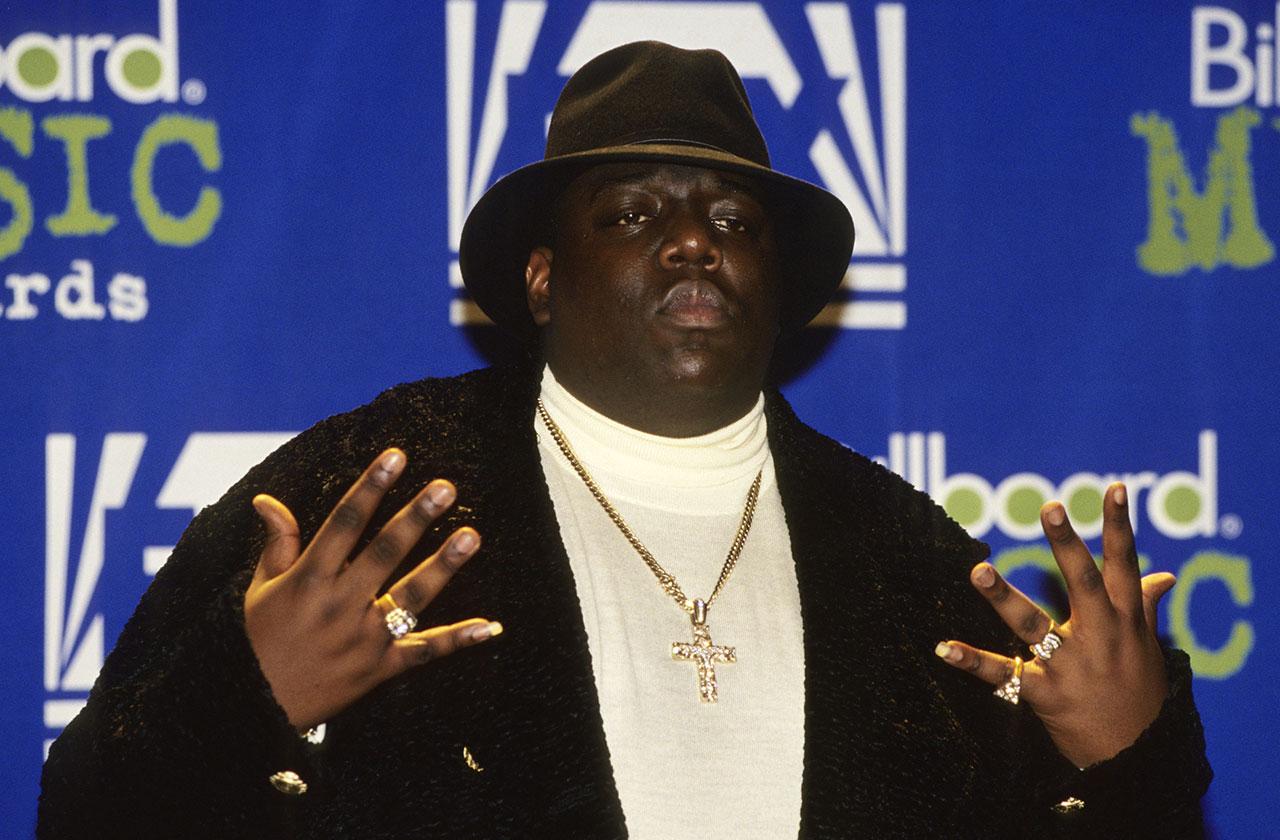 Over two decades after Biggie Smalls was assassinated in Los Angeles, the FBI agent who investigated his case is speaking out.
Phil Carson is now retired, but in a series of interview with The Daily Beast, he explained how hard it's been to keep his secrets about Biggie hidden for all these years.
"You have no idea," Carson said, referring to his knowledge about the scandalous case. "It didn't just eat at me a little bit—it tore me apart pretty good."
Article continues below advertisement
Among many things, Carson claimed the LAPD did everything in their power to protect the cops who he believes orchestrated Biggie's murder, and essentially stopped him from investigating them further.
He said the Los Angeles Times, the City Attorney of Los Angeles, members of LAPD Chief Bill Bratton's inner circle, and cops in the department's Robbery-Homicide Division all held a part in protecting Notorious B.I.G.'s killers.
"I can prove to you how they not only knew what was going on, but how they obstructed this case, how they derailed it," Carson told the outlet. "I was young enough and naive enough not to realize how big and powerful these people were."
It may have taken over twenty years for Carson to spill the details on Biggie's murder, but now that he has, there's no going back.
"I'm glad Phil Carson, whatever's heavy on his heart, is coming forward and letting the truth be known," said "Big Gene" Deal — Sean "Diddy" Combs' bodyguard who witnessed the killing. "Phil was a straight shooter. By him coming out and doing this right here, it makes me feel good."
Article continues below advertisement
Carson said two years had passed since Biggie's murder when he watched a documentary about the case and identified some uninvestigated clues about his possible killers.
"Honestly, I did not really know anything about Biggie Smalls," said Carson. "But while I'm watching, I'm thinking to myself, 'Hold on a second here. This is all interconnected. These are all the same guys.'"
He quickly recognized that the crime was too intricate to have been the work of just one senseless criminal — and that's when he realized the LAPD must have been involved.
He said that Biggie's killing was orchestrated in the same way that other crimes committed by corrupt former police officers David Mack, Rafael Perez and Ruben Palomares were. Plus, he knew Mack and Perez had close ties to Suge Knight and Death Row Records — a fact which only made them obvious suspects, in his eyes.
Carson wrote down every clue he found in the case ad brought his findings to his superiors at the FBI, who allowed him to reopen the investigation. However, Michael Berkow, the former Deputy Chief of the LAPD, shut the investigation down, allegedly telling Carson that they were too low on resources.
Carson said he still believes Berkow knew more than he let on in regard to the murder case, but Berkow vehemently denied his claims.
Despite the many theories surrounding Biggie's killers, many clues still point to cop-turned-robber David Mack and mortgage broker Amir Muhammad — though they've long denied any involvement.
We pay for juicy info! Do you have a story for RadarOnline.com? Email us at tips@radaronline.com, or call us at (866) ON-RADAR (667-2327) any time, day or night.