Murdered Billionaire Couple's Family Slams Cops, Offers $10M Reward To Solve Crime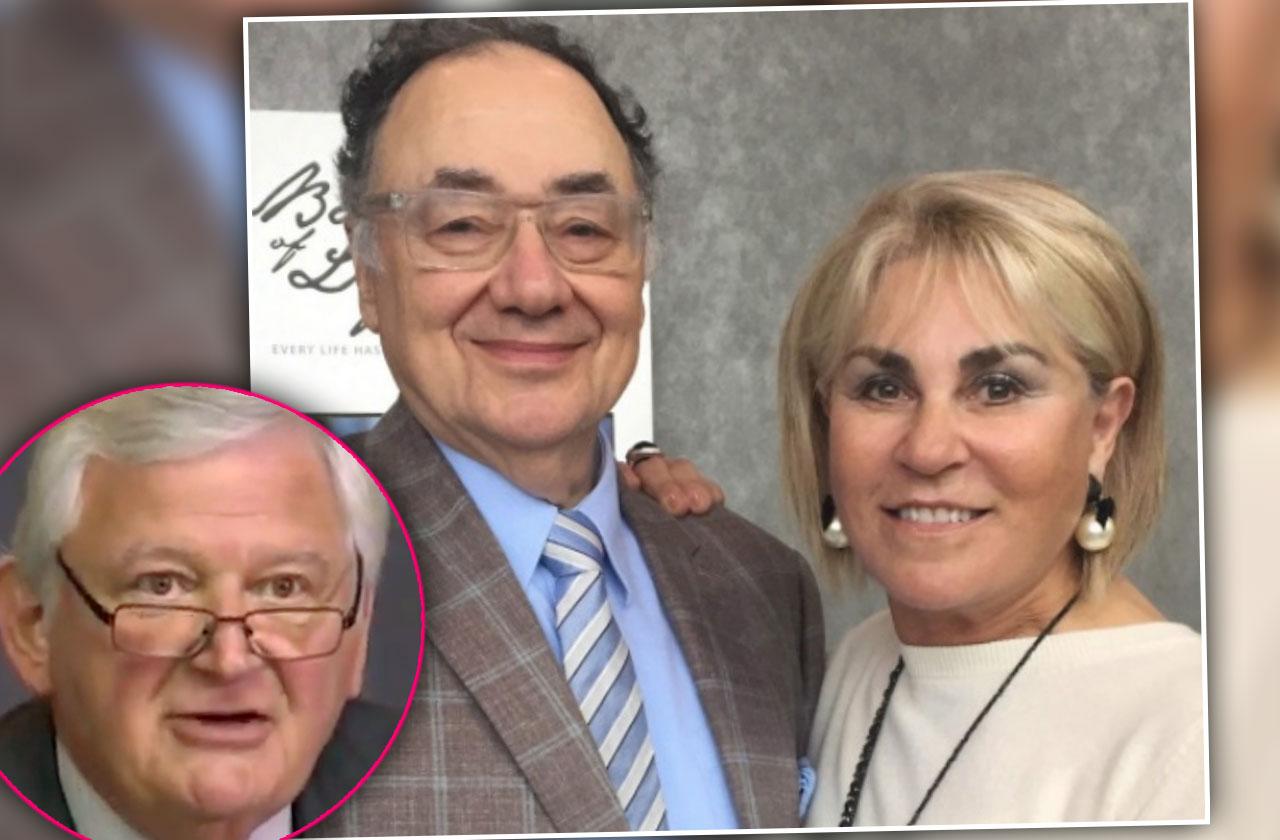 The children of murdered billionaire Barry Sherman and his wife Honey delivered a scathing report on the way Toronto cops handled the investigation of the grizzly slaying, and offered a reward of up to $10 million to anyone who can help solve the case.
"We're trying to light the fire, to provide the incentive for the public to come forward," said attorney Brian Greenspan, speaking Friday on behalf of the Sherman's four orphaned, adult children: Jonathan, Lauren, Alexandra and Kaelen.
Article continues below advertisement
Greenspan said the family also wanted to "light the fire under the Toronto Police Service," which had failed to follow "simple procedures" and "best practices" that should have been observed as part of their investigation.
Toronto Police Chief Mark Saunders vouched for the thoroughness of the work, and the six weeks his detectives spent at the crime scene.
"The investigation was done well," said Saunders. "It's still not over yet."
In December 2017, a real estate agent who was prepping the Shermans' home for an open house found their dead bodies hanging from rails, side-by-side, next to the couple's indoor swimming pool.
Leather belts had been looped around their necks. The cause of death was determined to be "ligature neck compression," or strangulation caused by binding or tying.
Originally, cops had a theory that wealthy Canadian pharmaceutical entrepreneur Barry, 75, might have killed his wife, 70, then himself in a grisly murder-suicide.
Article continues below advertisement
The family, however, refused to accept the horrific scenario prompting their launch of a private investigation to learn the truth.
The cops, citing new evidence, then changed their story in January and announced Barry and Honey were the victims of a targeted double murder.
"For the family the most perplexing and upsetting aspect of the investigation was the failure to recognize the obvious," said Singer.
"That the bodies of Barry and Honey Sherman were staged post mortem in a very deliberate manner. This entire process has caused needless pain and suffering for the Sherman family."
The private investigation, according to Singer, found several procedures that weren't followed properly or completed by Toronto detectives and revealed that cops even contaminated the murder scene at the Sherman mansion.
Singer also cited how police did not comprehensively examine locks into home to determine a point of entry, and that a collection of fingerprints and fluids wasn't fully completed. Private investigators found 25 palm or finger print impressions that were missed!
Article continues below advertisement
To "reignite" the investigation, Singer said the Sherman family is offering up to $10 million for information to the arrest and conviction of who killed Barry and Honey, who were worth an estimated $3.2 billion.
Anyone in North America with information is urged to call (833) 668-0001. Callers from elsewhere in the world are asked to dial 011-90-58-497-373.
A panel of law enforcement experts will review the calls and forward leads to cops.
"There's no due date on solving a crime," said Singer.
"We hope that today's announcement will abbreviate that time and accelerate the investigation."
We pay for juicy info! Do you have a story for RadarOnline.com? Email us at tips@radaronline.com, or call us at (866) ON-RADAR (667-2327) any time, day or night.