Kylie's Krisis: Curvy Jenner Complains About Her Post-Baby Body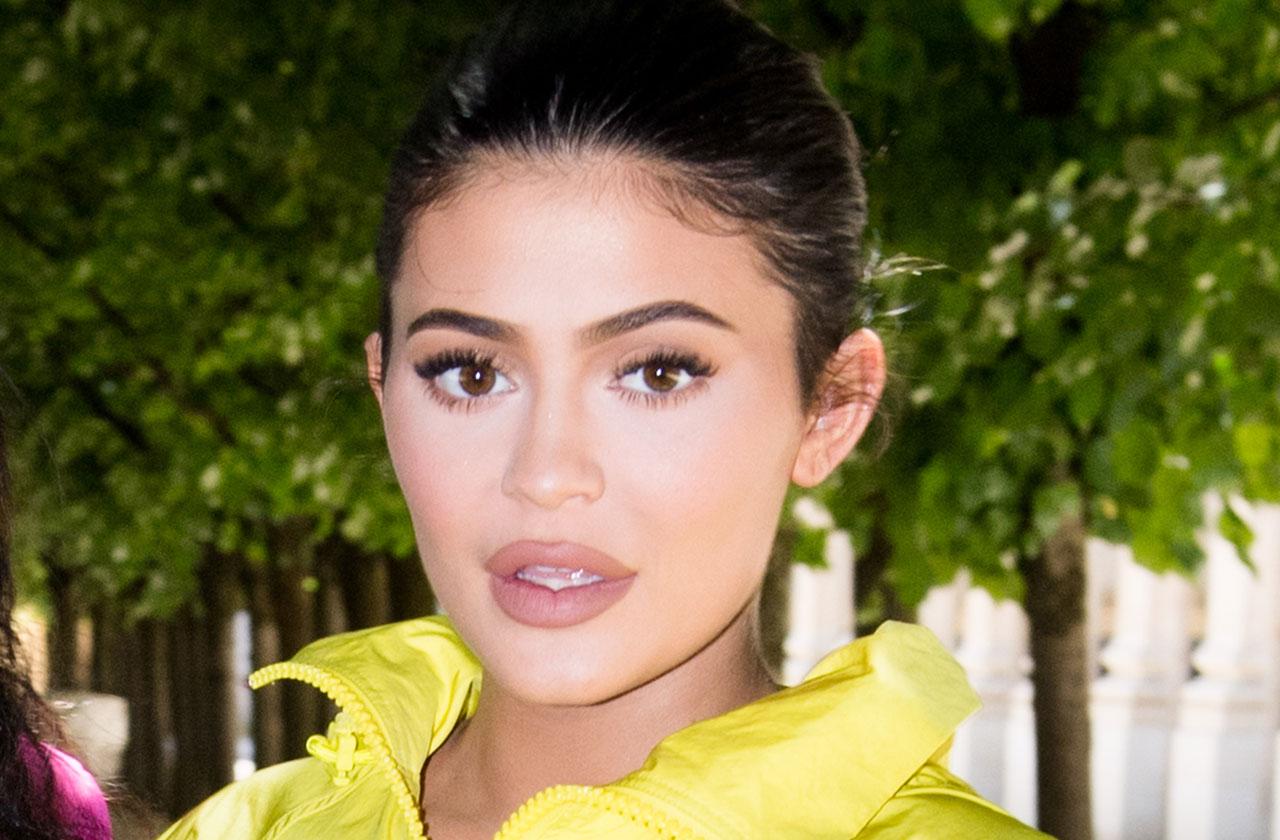 Kylie Jenner' post-baby body woes turned into a crisis on the latest episode of Keeping Up With the Kardashians.
Just a few months after giving birth to baby daughter Stormi Webster, the then-20-year-old was down in the dumps about her changed figure.
"My body's not, you know, what it used to be," she told Kourtney Kardashian as all the sisters prepared to do an underwear shoot for Calvin Klein.
"It is a shock to the system to see your body , especially at such a young age, change so drastically, just not be the same size," Kylie, 21, said in her confessional.
Article continues below advertisement
Showing up for the shoot saying she weighed 158 (while a very pregnant Khloe Kardashian said she weighed 198), Kylie struggled returning to the family business of showing off their bodies.
She complained that the fitting for the photo shoot was "hard and discouraging," and ended up cleaning her closet out of many of her pre-baby outfits.
"We're getting rid of everything. … Nothing in my closet fits me," she told Kim Kardashian while at home.
"I feel like my hips, they just spread."
But Kim, 37, was a champion for her baby sister.
"Honestly she looks so amazing," she said about her youngest sister. "She'll figure out a way to start dressing herself."
Kim also spoke about babies on the episode, saying that Kanye West wanted seven children, but she was apprehensive about having more considering the violent shootings that were happening against children all over the country.
Article continues below advertisement
She and her husband took their daughter North West to the March for Our Lives protest in Washington, D.C., where she also met with survivors of gun violence.
"It consumes me a lot," she said about the rash of school shootings. "As a parent and thinking about your child not coming home. It just really, really sucks to live in a world where there are so many shootings every day."
Kim took a bold stance in the gun debate. "I one billion percent believe we need stricter gun control laws. We need background checks. You shouldn't be able to walk into a store and buy a gun."
Talking to the group of students while at the march, Kim confessed she wasn't as informed as she should be about elections.
"I literally only know the president election every four years and that is it."
Khloe's baby shower opened the episode of KUWTK, with a tearful Kris Jenner telling the crowd "Out of all my kids I worried about whether or not Khloe would have a baby."
Tristan Thompson's mother attended the over the top shower at the Bel Air Hotel and gushed over her son's baby mama.
Article continues below advertisement
"I am so happy and excited for my daughter, I don't have a daughter. When I'm texting Khloe I'm always putting to my daughter. It is a blessing for Khloe and Tristan."
Khloe, 34, and her OBGYN, Dr. Thais Aliabadi posed for pics during the baby shower and Khloe made a foreshadowing remark.
When the doctor complimented Thompson, 27, Khloe admitted "It's hard to be mad at him."
The episode ended with Khloe happily moving to Cleveland to prep for birth, and with her entire family finding out about Thompson's wild cheating scandal.