TV Anchor Connie Chung Details Alleged Sexual Abuse By 'Trusted Family Doctor'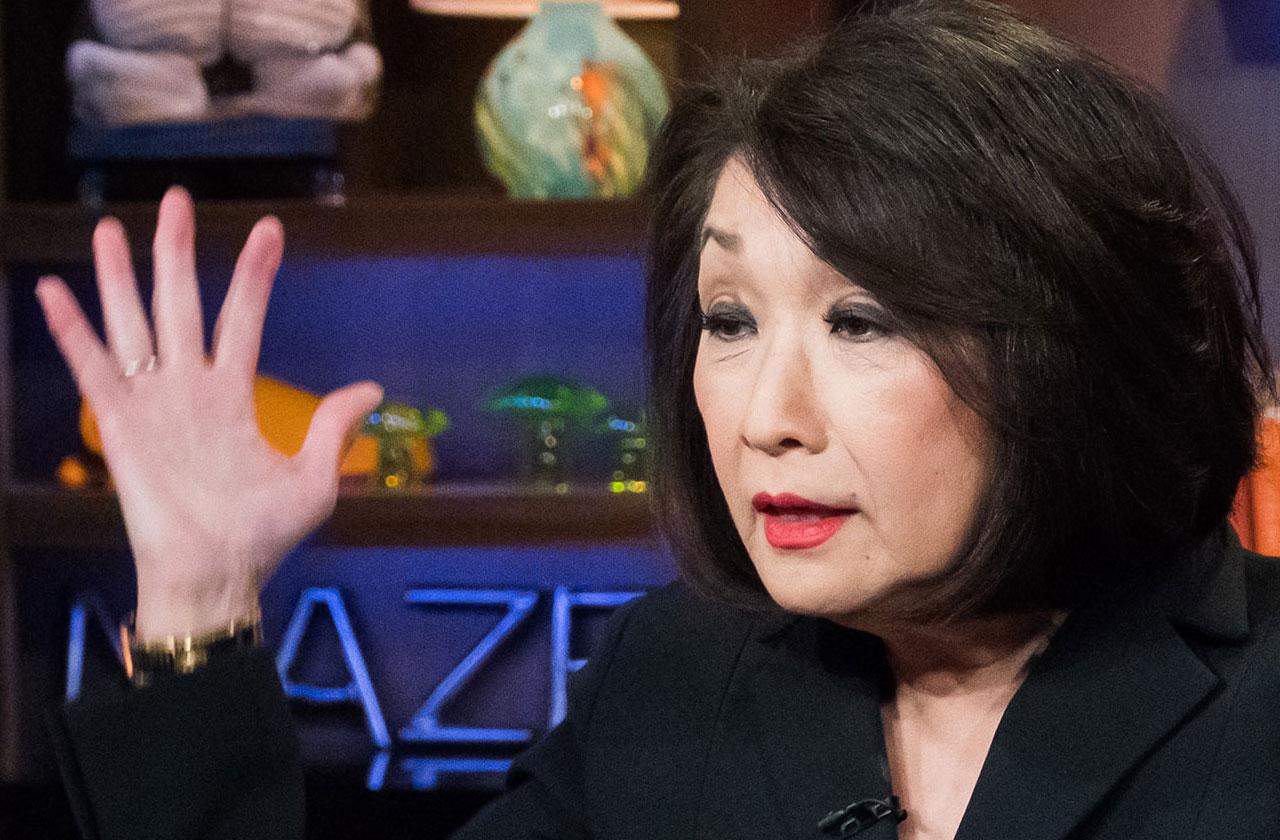 Longtime news anchor Connie Chung has just come forward to detail her experience with sexual assault. This Wednesday, in an op-ed for The Washington Post written as a letter to Dr. Christine Blasey Ford, the American journalist said she was once abused by her doctor — the same one who delivered her.
"I have kept my dirty little secret to myself," Chung, 72, began. "The molester was our trusted family doctor. What made this monster even more reprehensible was that he was the very doctor who delivered me."
Article continues below advertisement
Chung said she was in her 20s at the time and a virgin, but wanting to stay safe amid the sexual revolution, she went to her doctor to ask for birth control pills and a gynecological consultation.
Sympathizing with Blasey Ford — who was shamed for not remembering the exact date of her alleged sexual abuse by Brett Kavanaugh — Chung said she too doesn't "remember the exact date or even year," but she does recall every single detail of the horrific experience.
"While I stared at the ceiling, his right index finger massaged my clitoris. With his right middle finger inserted in my vagina, he moved both fingers rhythmically. He coached me verbally in a soft voice, 'Just breathe. Ah-ah,' mimicking the sound of soft breathing. 'You're doing fine,' he assured me," wrote Chung, describing the incident.
"Suddenly, to my shock, I had an orgasm for the first time in my life. My body jerked several times. Then he leaned over, kissed me, a peck on my lips, and slipped behind the curtain to his office area," she wrote. "I don't remember saying anything to him. I could not even look at him. I quickly dressed and drove home."
Article continues below advertisement
The TV journalist added that she may have told one of her sisters about the assault, but she did not tell her parents or report the doctor.
"It never crossed my mind to protect other women," Chung admitted. "Please understand, I was actually embarrassed about my sexual naivete. I was in my 20s and knew nothing about sex. All I wanted to do was bury the incident in my mind and protect my family."
Chung said her attacked died 20 years ago, and just recently when she drove past his house, she "freaked out."
Speaking to Blasey Ford, 51, Chung wrote, "Christine, I, too am terrified as I reveal this publicly. I can't sleep. I can't eat. Can you? If you can't, I understand. I am frightened, I am scared, I can't even cry."
One of her fears, Chung said, was to be known only for her #MeToo moment and not for her personality, her family, and her many, many accomplishments.
"Will my legacy as a television journalist for 30-plus years be relegated to a footnote? Will 'She Too' be etched on my tombstone instead?" she wrote. "I wish I could forget this truthful event, but I cannot because it is truth. I am writing to you because I know that exact dates, exact years are insignificant. We remember exactly what happened to us and who did it to us. We remember the truth forever."
"Bravo, Christine, for telling the truth," Chung added.
We pay for juicy info! Do you have a story for RadarOnline.com? Email us at tips@radaronline.com, or call us at 800-344-9598 any time, day or night.
For the biggest celebrity news stories of the day, controversies, crime, and other hot topics listen to our new podcast 'All Rise' below!