Cher's Assistant Bails Singer's Alleged Drug Dealer Houseguest Out Of Jail!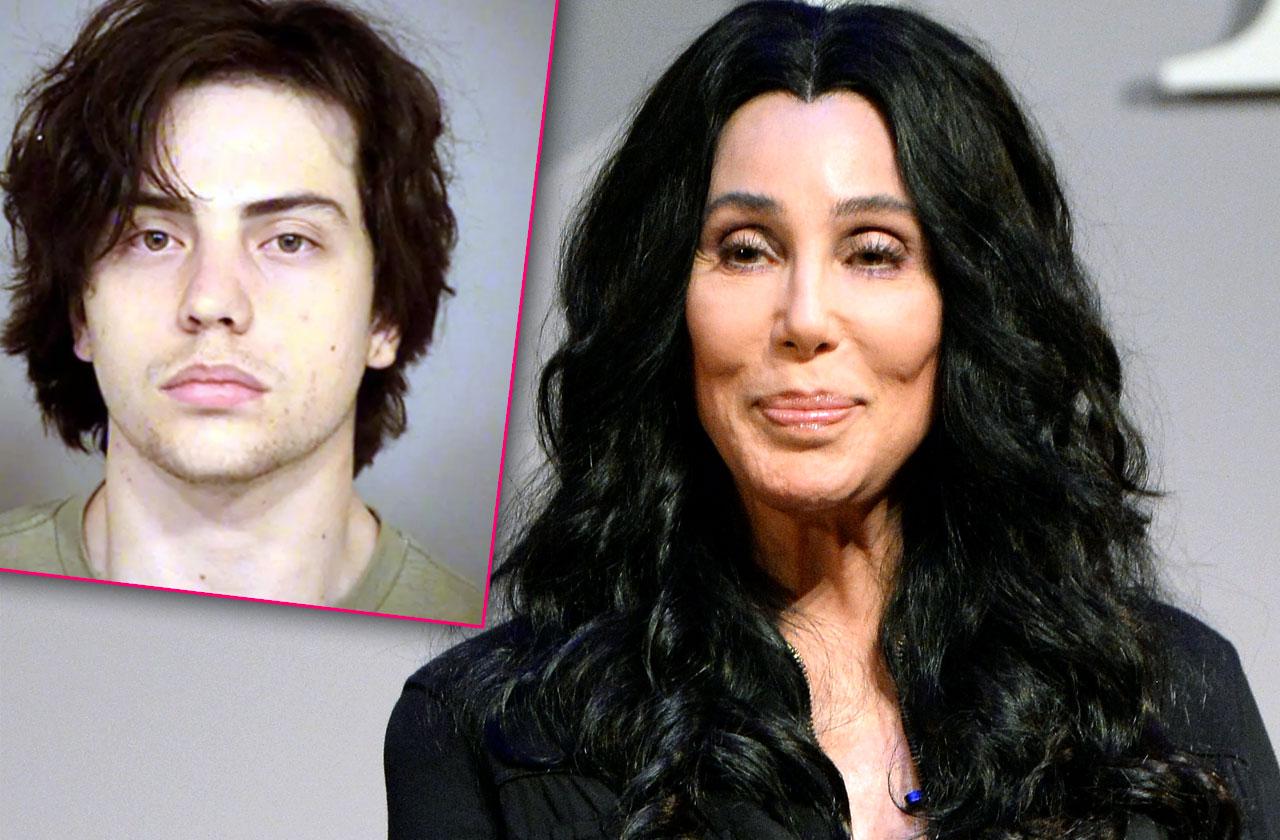 The man living in Cher's Malibu mansion, who is facing various felony charges for allegedly dealing Fentanyl and other drugs, was bailed out of jail over the weekend with the help of the singer's assistant, RadarOnline can exclusively report.
Donovan Ruiz, 23, bailed out of Ventura County jail on Oct. 6 — nearly two weeks after investigators swarmed Cher's home after authorities served a search warrant.
Article continues below advertisement
According to court documents obtained exclusively by RadarOnline.com, Donovan's aunt Jennifer recently paid $2,800 to help cover the additional money needed for the $90,000 bail bond.
Jennifer Ruiz works for Golden Shore Productions, which is owned by Cher, 72, according to the website Buzzfile.
Prosecutors asked the court to place a hold on Donovan's bail because they believe the money that would be used could be obtained from illegal means. In a motion filed on Oct. 5, William Haney, Donovan's attorney, wrote that Jennifer paid a licensed bail company to post a surety bond for her nephew.
Donovan was initially arrested in Aug 2017, but was discharged since Ventura County District Attorney's Office did not file a case. On Sept 27, investigators arrested Donovan again and also served a search warrant at Cher's home, where he had been living at the time. Detectives said they "seized evidence related to Ruiz's selling of illegal controlled substances."
In a recent jail interview, however, Donovan exclusively told RadarOnline.com he was not arrested at Cher's home, but was apprehended by deputies as he was driving on the Pacific Coast Highway in Malibu. He would not comment further on his case.
Article continues below advertisement
Authorities said Donovan was allegedly on his way to LAX to fly to Australia. Cher, who is on tour, was in Australia at the time of his arrest.
Donovan is facing multiple felonies, including one count of felony possession of cocaine base for sale; four counts of sale/transportation/offer to sell controlled substances; one count for selling of a designated controlled substance; and one count for possessing "a billy club, cane, blackjack, slungshot, sap, sandclub or sandbag."
Donovan also faces five special allegations that he had a firearm during the offenses.
In his Oct. 5 motion, the attorney wrote Jennifer will continue to help her nephew:
"The documents indicate that Ms. Jennifer Ruiz signed and paid for the original bond (in 2017) in the amount of $3,500. She recently paid an additional $2,800 on her credit card to secure the Defendant's release on an additional $40,000 added to his required bail. The documents indicated that the entire $90,000 bail shall be secured by legitimate funds. I have spoken to Ms. Ruiz. She does not expect the Defendant to pay her back. The Defendant is presently indigent. Ms. Ruiz shall also pay the Defendant's legal fees and the cost of treatment he is expected to receive upon his release from custody."
Article continues below advertisement
After considering the motion, a judge on Friday lifted the hold on Donovan's bail.
The 23-year old checked out of county jail at about 2:16 a.m. on Oct. 6, according to jail records.
Donovan is scheduled to appear back in court on Nov. 7. He could, however, face more legal problems in a possible separate case related to an overdose death. According to Ventura County Sheriff's, he allegedly sold Fentanyl to 26-year old Kevin Cunningham of Thousand Oaks, Calif., who overdosed and died.
Prosecutors have not filed charges against Donovan in connection to the death. Sheriff's officials familiar with that case told RadarOnline.com they are still waiting for the complete autopsy report before they consider sending their information to prosecutors.
We pay for juicy info! Do you have a story for RadarOnline.com? Email us at tips@radaronline.com, or call us at (866) ON-RADAR (667-2327) any time, day or night.