Madison Reunites With Daughter After Giving Up Custody As Tony Vows To Fight In Court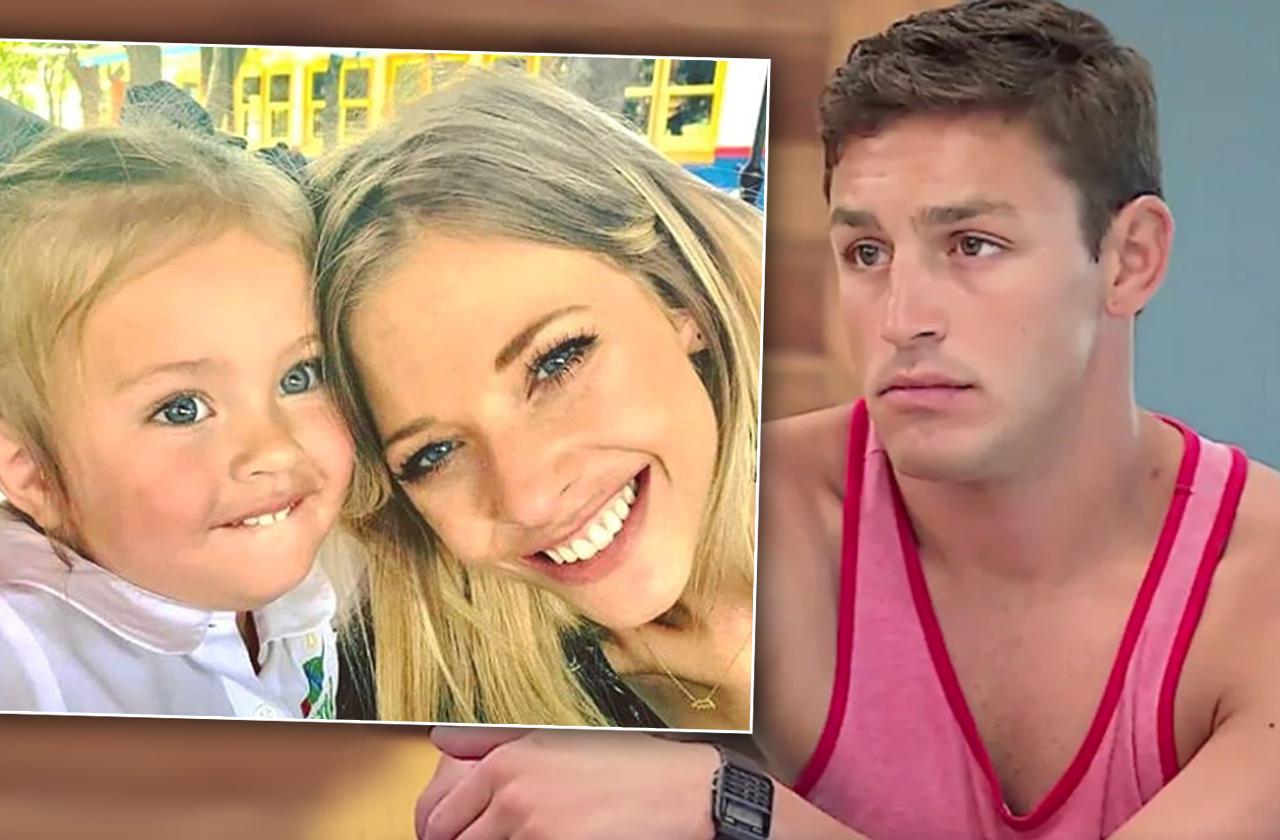 Tony Raines is fighting for his daughter after Madison Walls signed over custody of Harper to her parents.
As RadarOnline.com exclusively reported, court papers obtained from Travis County Court in Texas reveal her parents Cally and Michael Shapshak asked the court to grant them sole custody of Harper London, 2, from Walls and Raines because it is "in the best interest of the child."
In Walls' response to the petition, filed on July 13, 2018, she wrote, "I want my parents to have custody of my daughter."
Article continues below advertisement
But Raines didn't sign over custody as easily, as he denied that making Harper's grandparents sole managing conservators is in her best interest.
The 30-year-old dad believes the parties will enter into a written agreement containing provision for conservatorship of, possession of, access to, and support of the child. If the parties do not come up with an agreement then he "requests that the court make orders for conservatorship."
After RadarOnline.com broke the story, Raines turned to Instagram live to discuss fighting for his daughter.
"If a mother is not capable or signs her rights over and is not going to raise her child then the father deserves that opportunity," he said. "That's an opportunity I would love to have and that's why I'm fighting and going to court."
He added of Walls' parents fighting for custody, "Cally believes Harper should be with them and I think she should be with me. They think I'm not the better option, probably because they have a lot more money than I do. I think Harper would rather be with me and her sister full-time than walk about with a Coach purse."
Article continues below advertisement
Raines is also father to daughter Isla with girlfriend Alyssa Giacone.
The custody battle comes amid speculation that the Real World: Skeletons star relapsed on heroin.
In a now-deleted Instagram post, Walls appeared scary skinny. She also seemed to have track marks on the inside of her arm.
"I had to go off grid… I'll be back soon," she captioned a photo with her daughter on September 7. "Thank you for all of your support."
Her mother denied drug rumors, as she told RadarOnline.com, "She's doing great. Nothing is wrong. She's fine. No she's not on drugs."
She added of the custody filing, "The conservatorship is because it's our family raising Harper. Tony isn't involved. We just want to protect her. He does post about her a lot on social media, especially for someone not on the birth certificate."
Walls struggled with addiction issues in the past, even admitting to overdosing on more than one occasion.
Article continues below advertisement
"I'm a recovering heroin addict," she said on Real World: Skeletons. "I am scarred for life from it. I just feel grateful to be alive."
She was arrested on May 24, 2013 for possession of narcotic paraphernalia and attempted theft. She pled guilty.
She returned to Instagram earlier this week.
"Sending mush off to school this morning," she captioned a photo with her daughter. She then posted a photo of herself with the caption, "Choose happiness, rise above!"
We pay for juicy info! Do you have a story for RadarOnline.com? Email us at tips@radaronline.com, or call us at (866) ON-RADAR (667-2327) any time, day or night.