Social Media Star Claire Wineland Dies One Week After Undergoing Lung Transplant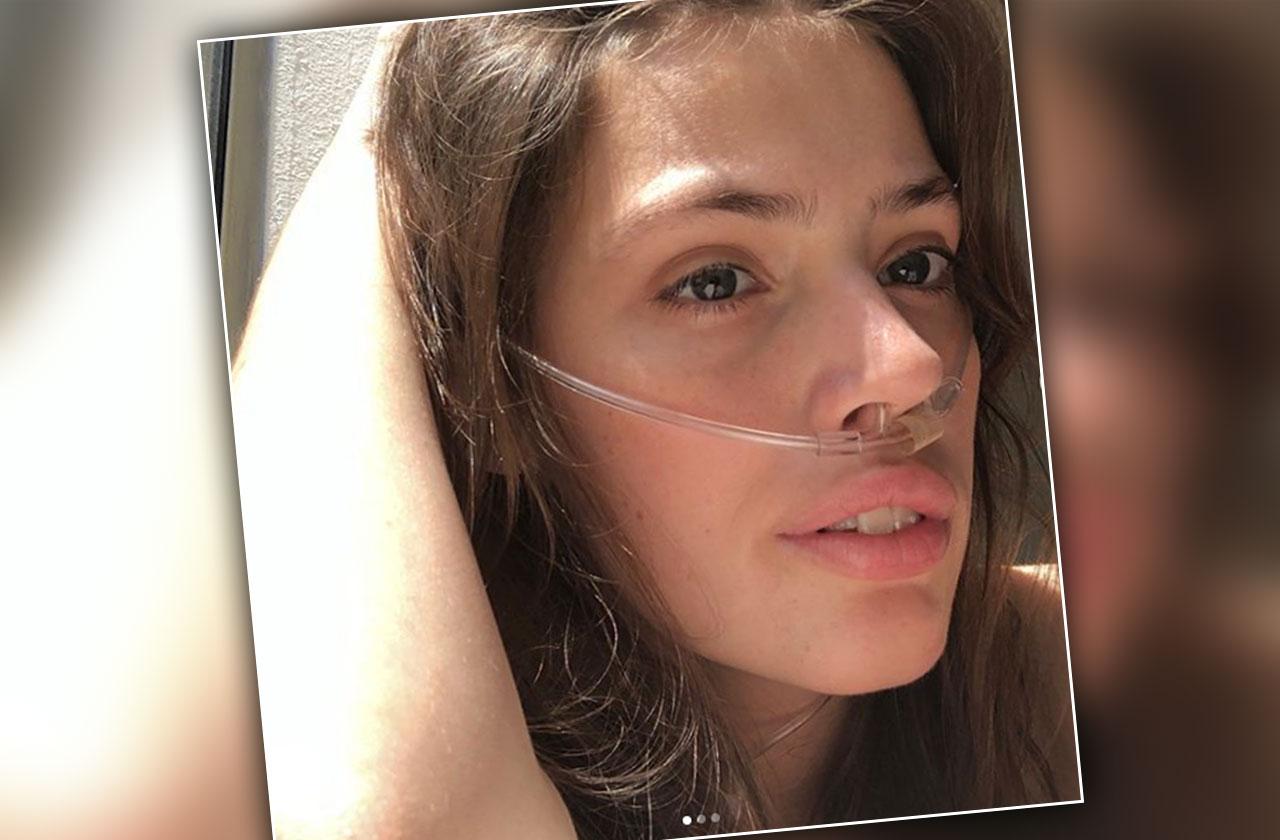 Social media star Claire Wineland has died—one week after she underwent an emergency lung transplant.
RadarOnline.com has learned the YouTube influencer and inspirational speaker suffered a massive stroke after her nine-hour transplant surgery and was left on life-support. It was her family that then decided to end her pain.
As fans know, Wineland, 21, was diagnosed with cystic fibrosis at birth, and fought her entire life to keep herself healthy. In the past year, however, she was struck by an illness which stemmed from mold in her apartment. According to a heartbreaking Instagram post, she had to put her dog down, let go of her apartment and stop working, just to focus on surviving.
Article continues below advertisement
"I've been exhausted just keeping myself alive and have nothing left to give to the world around me. That has always been my biggest fear in life, that I would spend everything I had "fighting" my illness and have nothing to offer- and for me, living without being able to give something of yourself to the world, living without adding value to the world, is not a life I want," she wrote on Instagram before her tragic death.
I do not want to fight for a life that consists only of self-care, I would rather die than live just for the sake of living. I can sense how fragile this life is, how fragile our futures are. How easy it is to let yourself be swept into a version of your life that you despise. It's far too easy to let your life become something you resent," Wineland added. "I'm not going to let myself live a life I'm resentful of. Not if I live for another three months and not if I live for another 30 years."
Article continues below advertisement
Apart from being a social media star, Wineland founded a non-profit organization—when she was just 13— called "Claire's Place Foundation" and which she used to support and organize people with terminal and chronic illness.
On August 26, after months of waiting for a set of lungs, Wineland finally shared the news on Twitter that she was ready for her transplant. Nine hours later, however, she suffered a fatal stroke.
"Claire was not in any pain and the medical staff said it was the most peaceful passing they had ever witnessed," read a statement on her Facebook Foundation page. "Her mother Melissa Yeager and father John Wineland saw her into this world for her first breath and were with her for her last."
During her years as an activist, Wineland received several honors including a Teen Choice award in 2015. He was also named one of Seventeen Magazine's "17 Power Teens" in 2016.
R.I.P. Claire Wineland.
We pay for juicy info! Do you have a story for RadarOnline.com? Email us at tips@radaronline.com, or call us at (866) ON-RADAR (667-2327) any time, day or night.
For the latest Teen Mom news subscribe to our podcast 'Teen Mom Time' below!