Brett Kavanaugh Breaks Down At Senate Hearing As He Declares 'I am Innocent!'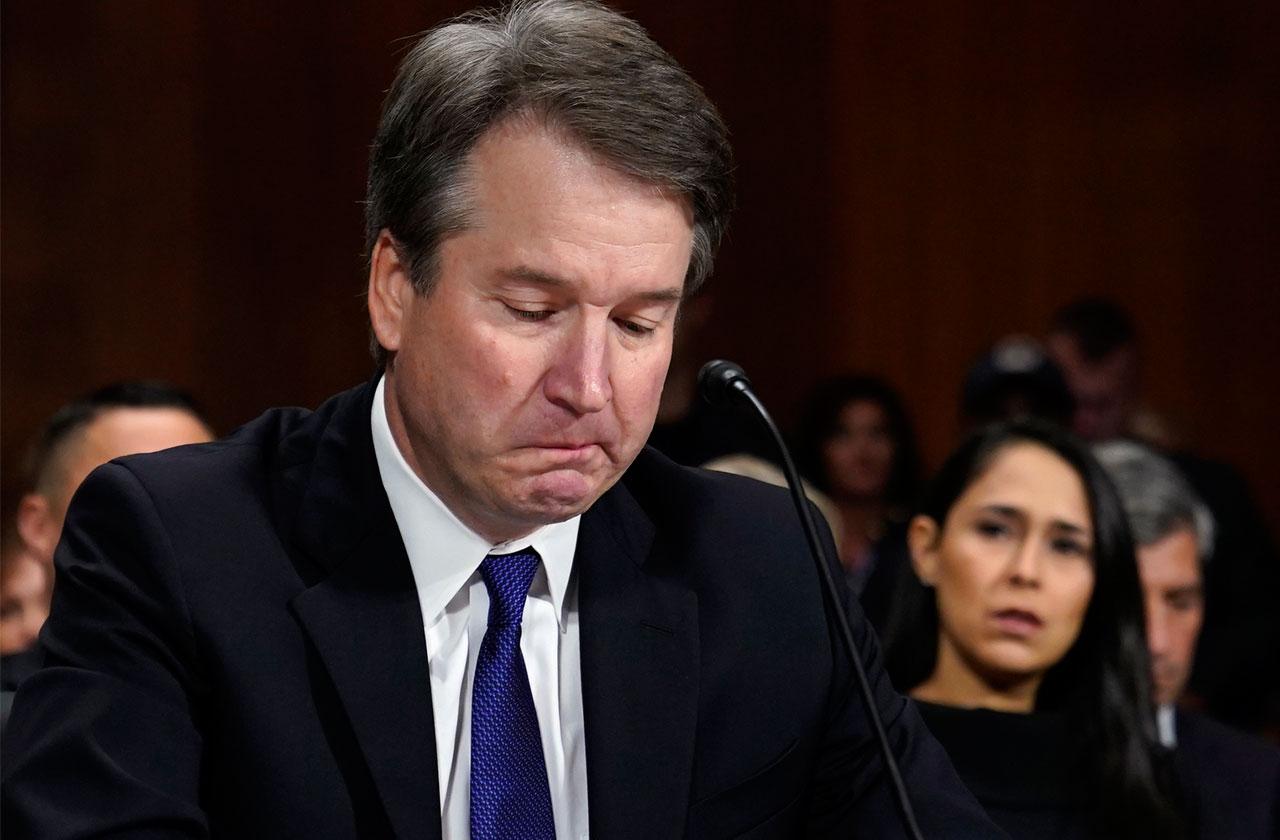 An angry and defiant Brett Kavanaugh defended himself and his character, while testifying in front of the Senate Judiciary Committee about allegations the Supreme Court Nominee sexually assaulted Dr. Christine Blasey Ford in high school.
But mixed in with his loud and passionate tone, Kavanaugh, 53, also choked up and broke down into tears several times during his opening remarks, especially when he mentioned his 10-year-old daughter, Liza, during his opening statement, and the little girl's request that they should pray for Ford.
Article continues below advertisement
"It's a lot of wisdom from a 10-year-old," Kavanaugh said, fighting back tears.
Kavanaugh was being grilled about charges that he assaulted Ford during a high school party nearly 40 years ago. During his heated opening statement, the judge vehemently denied the allegations.
"That's not who I am. It is not who I was. I am innocent of this charge," he said.
He then lashed out at the hearings and said the confirmation process has become a "national disgrace" before refusing to ever agree to step down.
"I will not be intimidated into withdrawing from this process. You've tried hard. You've given it your all," he said. "No one can question your effort, but your coordinated and well-funded effort to destroy my good name and destroy my family will not drive me out.
"The vile threats of violence against my family will not drive me out. You may defeat me in the final vote but you'll never get me to quit. Never."