Shocking Lies? Mollie Tibbetts' Killer Never Had Memory Problems, His Uncle Says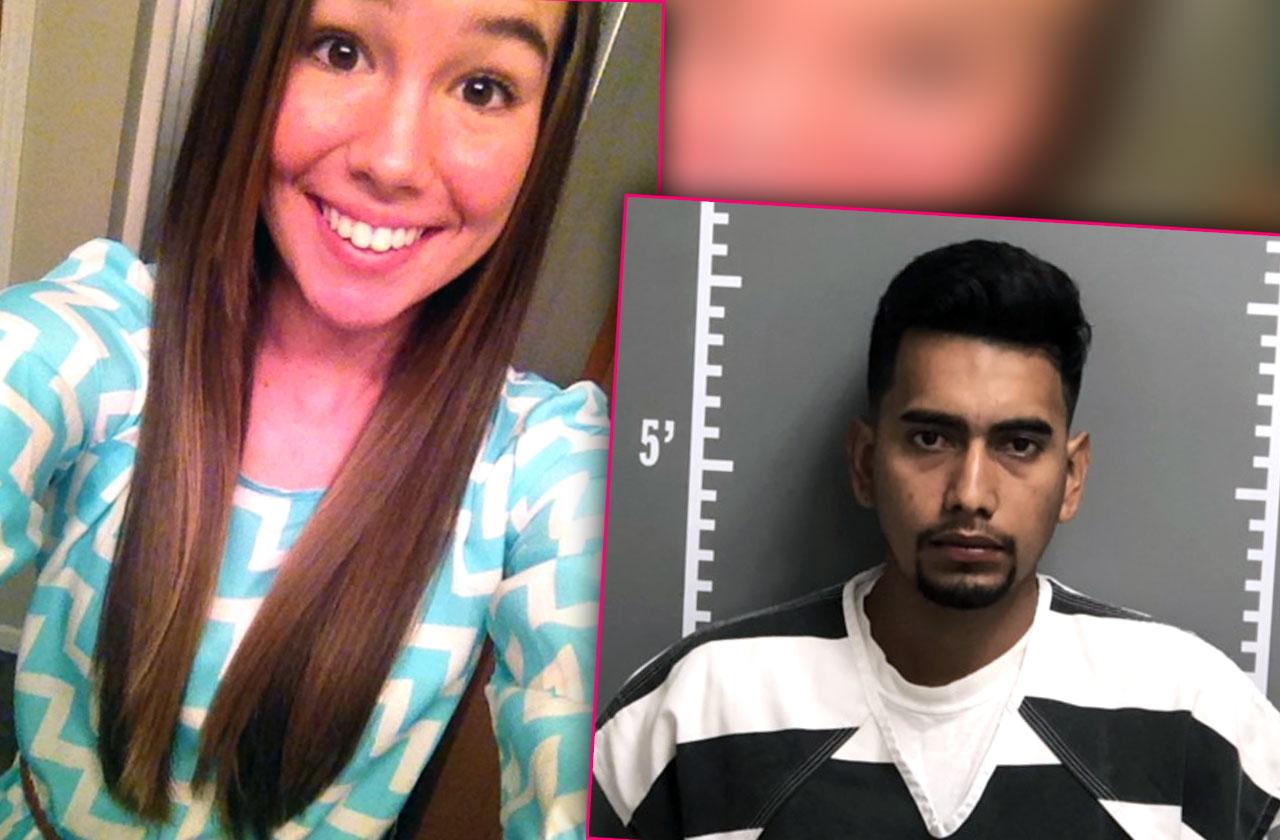 Article continues below advertisement
"He never told me anything," Radilla, a Mexican national said in his native Spanish.
"My head is spinning. Could this have really happened?"
Tibbetts' remains were discovered by authorities who say the 24-year-old farm worker on Monday confessed he followed Tibbetts, 20, in his car when she went jogging and that he then "blocked" his "memory" until he next remembered driving around with her body in the trunk of his car.
He said he dumped her body face-up in the field and covered her with leaves. Rivera made his first court appearance Wednesday on a charge of first-degree murder and was being held on a $5 million cash bond.
Tibbetts' grieving family members released a statement just hours before Rivera's court appearance saying, "our hearts are broken," and requested privacy to "process our devastating loss."
Radilla said he was unfamiliar with his nephew's ability to too block his memory.
Article continues below advertisement
"I don't recall him ever saying that," says the uncle, who also was mourning the loss of the spunky, energetic Tibbetts. Her disappearance has drawn national attention and come to be best associated with her smiling image on missing persons posters all over town and the surrounding area.
"It's difficult for me to see them," Radilla, a father of two young boys, admitted about the posters.
"This is about the loss of a young woman," he says. "I feel for her parents."
Rivera, according to his uncle, is originally from the state of Guerrero in Southeast Mexico. He left his immediate family behind and illegally crossed the border into the U.S. about six years ago, the uncle says.
"We all cross the border for the same reason, in search of a better life," he added.
The uncle recalled Rivera met up with a cousin, who also had crossed the border, and that the two rented an apartment with other illegal immigrants in nearby Blairstown, Iowa. His first job was milking cows before relocating to Brooklyn and taking his current position at Yarrabee Farms, doing mostly cleaning work, the uncle said.
Article continues below advertisement
Rivera has a young daughter and is separated from the mother. The uncle says Rivera has come to his house with the girl to play with his two young sons.
"He was working hard here," said his uncle, who called his nephew's confession "baffling."
"Cristhian has no vices. He doesn't drink. He doesn't do drugs. He comes and goes from work. That is all he does."
When asked about following Tibbets in his black car before jumping out and jogging alongside her, according to his confession, as well as an allegation made by a local resident claiming Rivera similarly followed his girlfriend twice, the uncle responded, "I don't know him to follow people."
"He's a very quiet person. Laid back. I can't believe this has happened."
Rivera has a young daughter and is separated from the mother, according to his uncle, who has regularly had his nephew bring the child to his house, also in Brooklyn, to play with his two young sons.
The uncle said Rivera regularly came over to his home to pick up his lunch, and would return to work to eat it. He's come and gone from the uncle's home so often that he's unsure the last time he saw him. The uncle, who also works at Yarrabee, said he learned of his nephew's arrest when he got to work and was questioned by authorities.
Article continues below advertisement
"The wanted to know if we knew where this young lady was," the uncle said. "I told them I didn't know anything and went back to work. You have to keep working if you want to eat."
The murder charge that later came against his nephew was a shock.
"I just wish I could wake up from this nightmare," he says. "Could this really be happening? I have asked myself, what harm could my nephew have done!"
We pay for juicy info! Do you have a story for RadarOnline.com? Email us at tips@radaronline.com, or call us at (866) ON-RADAR (667-2327) any time, day or night.
For the biggest celebrity news stories of the day, controversies, crime, and other hot topics listen to our new podcast 'All Rise' below!