Broken Dreams: Mollie Planned To Marry Boyfriend Before Murder, Donned Diamond Ring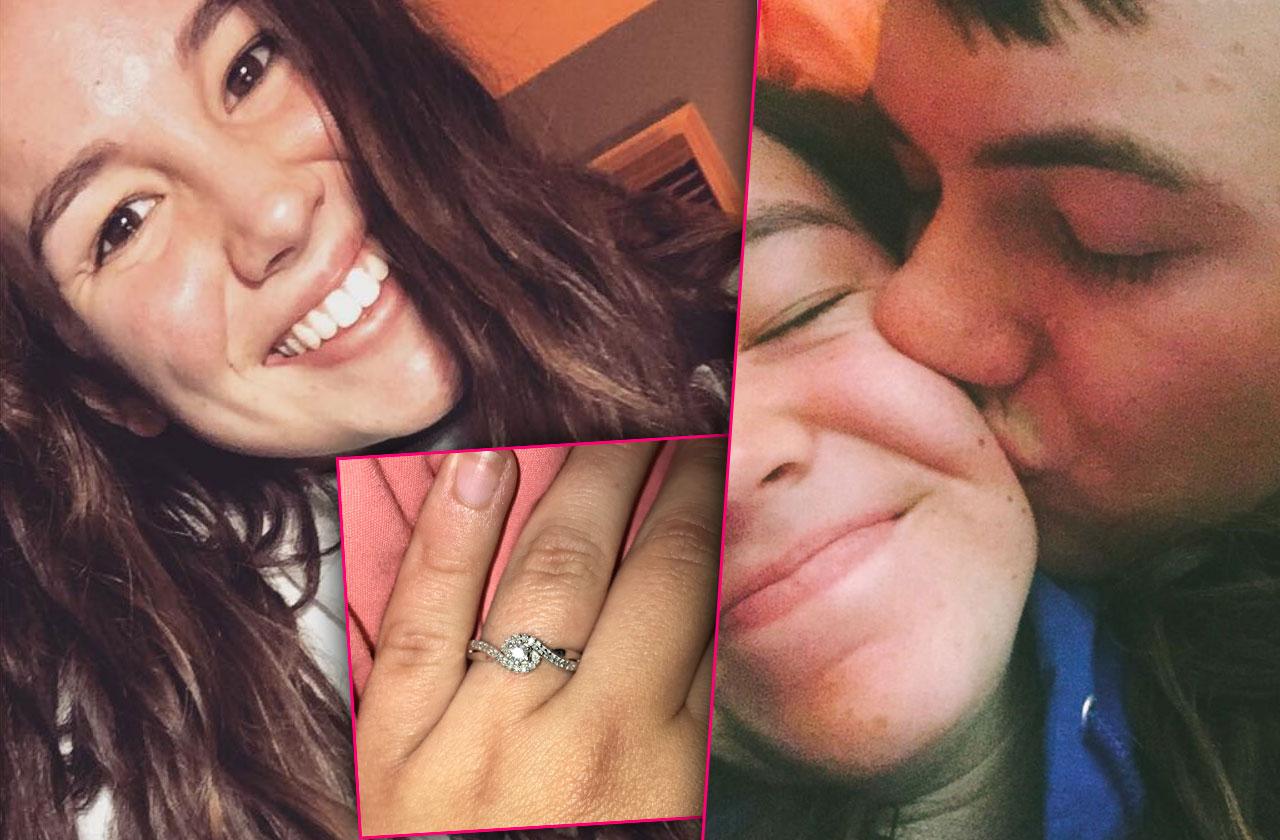 Article continues below advertisement
Tormented Dalton presented delighted Mollie with a diamond ring in May last year as a belated birthday present.
She shared a snap of the band on the fourth finger of her left hand last May with the message: "This weekend this boy gave me a bit of a late birthday present, but it was well worth the wait.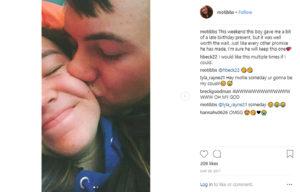 "Just like every other promise he has made, I'm sure he will keep this one."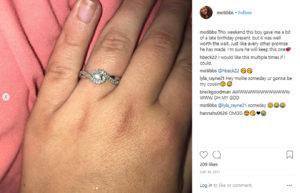 Iowa college student Mollie, born May 8, posted the same message alongside a snap of her smiling as she is kissed and cuddled by a doting Dalton.
The biography line on the Instagram account Mollie used to post news of her joy over Dalton's diamond ring gift poignantly carries her motto in life: "It's a great day to be alive", alongside a smiley face emoji.
The upbeat student, who loved to go running four times every week, was missing for five weeks before her killer led cops to her rotting remains.
Dalton was 50 miles away on a construction job when his girlfriend of two-and-a-half years was killed.
Article continues below advertisement
He's featured in dozens of smiley Mollie's upbeat social media photos and told us in an exclusive interview he and Mollie were "heading in the direction" of marriage.
Mollie's dad Rob tragically added in another exclusive chat with us: "I'd have welcomed Dalton as a son-in-law."
Mollie was last seen at around 8pm on July 18 jogging through her 1,400-person town of Brooklyn, Iowa, where she was dog sitting alone at a home in the neighborhood shared by her boyfriend and his brother Blake.
She vanished moments after sending Dalton a Snapchat selfie, which he opened around 10pm.
Dalton said he knew hours later "something was wrong" and a massive manhunt involving the FBI was launched as mystery over Mollie's whereabouts deepened.
Detectives said they zeroed in on her killer after obtaining footage of Rivera's black Chevy Malibu being seen cruising back and forth in the area she was spotted jogging.
Article continues below advertisement
The Mexican man – who faces life behind bars without parole and is being held on a $1million cash bond – allegedly admitted following her as she ran near the area of Boundary and Middle Street in Brooklyn, before getting out his car and running alongside her.
But Mollie grabbed her phone and said she was going to call the police.
Rivera – who allegedly murdered Mollie between 7.45pm and 8.28pm on July 18, and whose Facebook pictures reveal he was fixated on automatic weapons – said he panicked and then "blacked out", according to his arrest affidavit.
He led police to a field around 12 miles from where she was last seen jogging.
It is not yet clear how Mollie died but her autopsy is scheduled for today and sources told us her injuries are consistent with a "vicious blow" to the head.
There is also mystery over the connection between Mollie and Rivera as she was pals on Facebook with Iris Monarrez – who had a child with Mollie's killer.
Farm worker Rivera, who had lived in Poweshiek County, Iowa, for up to seven years, told cops he remembers throwing her body over his shoulder and taking her around 20 meters into the cornfield where he left her face-up, with corn leaves scattered over her corpse.
Article continues below advertisement
Sources close to the police investigation into Mollie's murder also told us shell-shocked Dalton is still continually calling Mollie's mobile – which is believed to carry a jolly voicemail instruction from the slain student urging callers to leave a message.
The source revealed: "All he has got left now are memories, photographs and her voice on the end of a phone line she will never answer.
"He must have called her cell a million times during those agonizing weeks of waiting and not knowing, and he's still calling over and over just so he can hear her voice.
"It is the same with her Instagram account. He is looking over and over at her smiling face in the photos. She looks so vibrant and alive in the pictures – like she'll step right of the screen at any moment and say, 'Hey, I'm home again'."
Mollie's last Instagram post was uploaded on 12 July and came just six days before she vanished.
It was a portrait of her in a white sweater with the words: "Wanted to post a picture of something fun I've done this summer but then I remembered I suck at taking pictures so here's a selfie."
Article continues below advertisement
Dalton admitted constantly calling Mollie's mobile when she was missing.
He said in a tearful interview about the woman he hoped to marry: "Everybody has a Mollie, a person that has changed your life in such a huge way and that's in everybody's lives.
"Just imagine if somebody had taken your Mollie. Put yourself in our shoes.
"You would do anything to get her back and you would just be desperate for anything to come forward to get her back."
We pay for juicy info! Do you have a story for RadarOnline.com? Email us at tips@radaronline.com, or call us at (866) ON-RADAR (667-2327) any time, day or night.