Woman Uses Telepathy & Eye Blinking To Guide Mountain Lion Out Of Oregon Home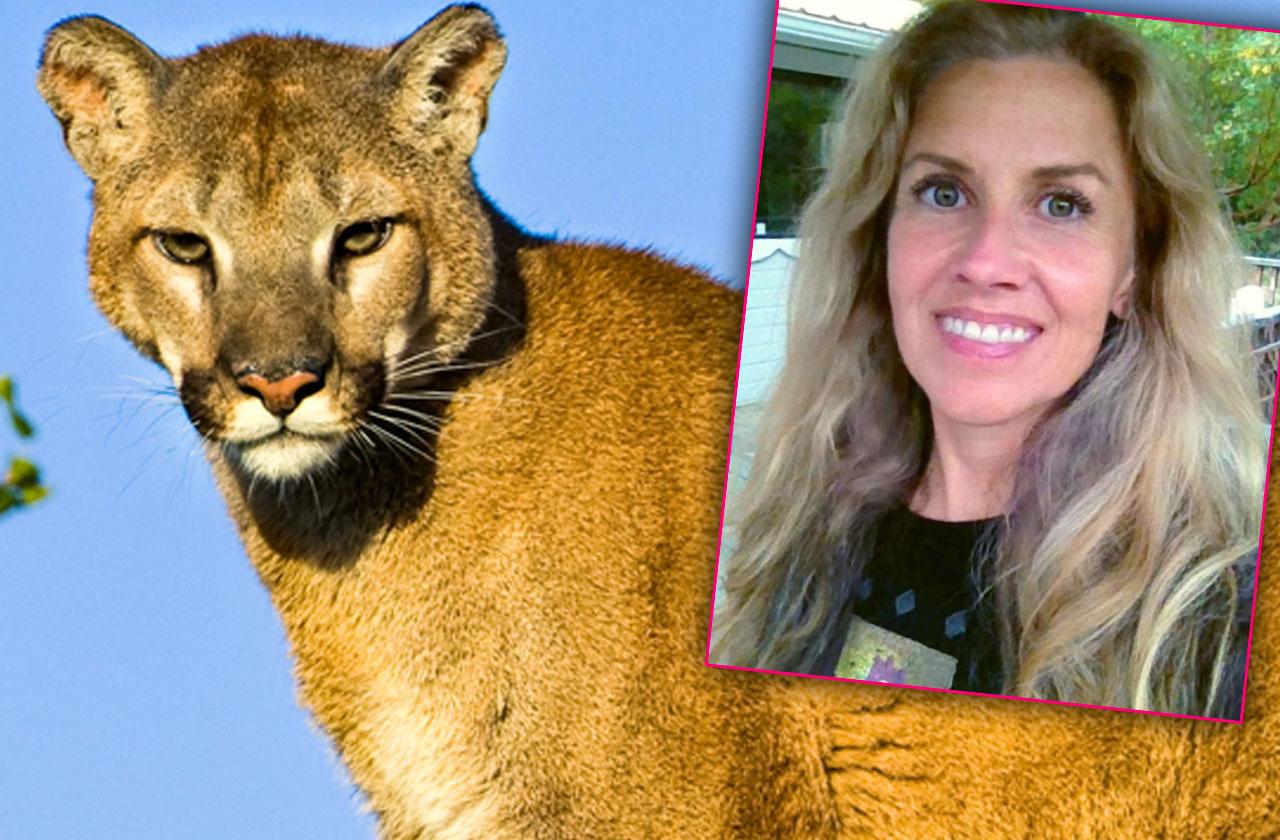 An Oregon woman used her positive energy training and telepathy to put a mountain lion to sleep inside her home and guide him out after it accidentally wandered inside.
As RadarOnline.com has learned, Lauren Taylor, wrote about the amazing encounter on Facebook, even sharing photos of the sleeping wild cat.
This is wild. There's a mountain lion in our living room. Loving her to peace so she'll go out safely," Taylor wrote.
Article continues below advertisement
Taylor explained that she used "frequency and attunement," "feline-speak eye blinking," and telepathy to help the lion relax and exit her home without harming her.
"Cats are extremely psychic and perceptive of energy and this lion could have been dangerous in an energy field of fear or anger. In fact, before I consciously elevated the energy field and entrained her to a theta state, a housemate had shouted and slammed a door upon seeing her and the lion was frightened, agitated, and determined to exit through a closed window. Once the energy shifted, she calmed down," she said.
The lion then napped for six hours on the couch, waking up several times to see Taylor, but then going back to sleep because it felt calm.
Whenever they made eye-contact, Taylor would give her loving looks and blink her eyes to communicate compassion and peace—and it worked!
"I gazed lovingly then blinked hard and then she did it back!" explained Taylor. "Then, she went back to sleep."
When it was time for the lion to leave, Taylor "sent telepathic pictures of the routes out of the house via open doors and the route out the backyard, across the creek, through an open field, and back up into the hills. We got guidance that the way to rouse her and get her to leave her safe spot behind the sofa without panicking was through drumming."
She also "called in native ancestors' support and started drumming." At that moment, the lion got up and exited the home in the exact way Lauren Taylor had shown her via telepathy.
"It was a perfect ending to a blessed encounter," concluded the woman.
We pay for juicy info! Do you have a story for RadarOnline.com? Email us at tips@radaronline.com, or call us at (866) ON-RADAR (667-2327) any time, day or night.