Get The Gift That Keeps Giving With The Rabbit Vibrator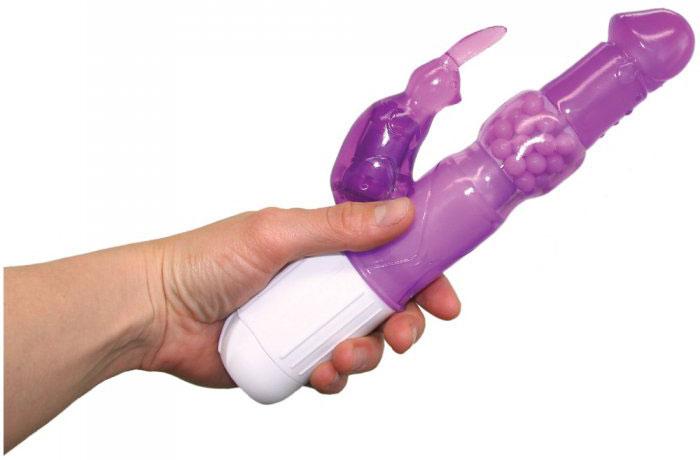 It's time to get REAL.
There are times where we all have to take our personal pleasure in our own hands. Whether we rely on what we already have or have experienced the magic of sex toys, chances are your view of masturbation has never been the same. While you may think that all sex toys are the same, the magic of the Rabbit is so invigorating, actress Eva Longoria is spilling all the tea.
The Desperate Housewives star was so impressed by her Rabbit, the signature sex toy has become her go to gift. According to Bustle via Self, the star has never looked back when it comes to the art of sex.
Article continues below advertisement
"I didn't begin enjoying sex until I started masturbating," she told Self in 2005, via Bustle. "Before that, I really wasn't sexual. I bought my first vibrator three years ago. It's a shame I didn't discover it sooner."
The Rabbit vibrator is a toy that takes stimulation to the next level. Available in all shapes, sizes and colors, the Rabbit is a vibrating and rotating toy that is made to provide internal and external stimulation. You may be freaking out about using a foreign object, most vibrators are made out of silicone, rubber, latex or jelly-like substances making this toy safe to use. This toy gets its name from its double-pointed head that is shaped like rabbit ears, along with its shaft that sets itself apart from other vibrators on the market.
This toy is a favorite because many offerings provide rotation speeds and patterns of stimulation you can experiment with to achieve your desired feeling. It really gets no better than this product.
"Now I give Rabbit vibrators to all my girlfriends, Eva tells Self. "They scream when they unwrap it. The best gift I can give them is an orgasm."
We definitely agree! Are you ready to take your pleasure to the next level? Try out the Rabbit Habbit Deluxe. This toy features a lavender shaft that swirls to hit your pleasure spot, pearls that stimulate the sensitive opening of our unmentionables and the signature rabbit ears for added stimulation.