This Gum Fuels Your Body With Clear Energy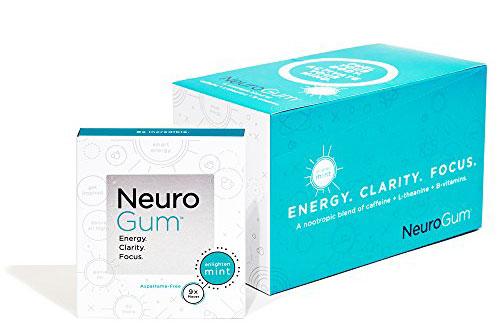 At the beginning of the day, it's tempting to fuel our bodies with less than ideal pick-me-ups. Coffee works but stains teeth and upsets stomachs, while energy drinks are loaded with sugar and cause sudden crashes. There has to be a better alternative, right? With NeuroGum Nootropic Energy Gum, get a clean source of energy that gives you focus and clarity for the entire day without any of the downsides — all for less than the price of lunch.
Article continues below advertisement
NeuroGum makes it easier and cleaner to get the things you need from your everyday pick-me-up. It's the world's first cold-compressed, nootropic energy gum, and each package comes with six pieces. You'll get focus, clarity, and lasting energy with each one, thanks to its proprietary blend of natural green tea caffeine + L-Theanine and brain-activating B-vitamins. For caffeine connoisseurs, that mean's you'll get the same amount of caffeine as from half a cup of joe, but will protect your teeth when chewing this gum thanks to its sweetener, sorbitol.
This energy gum also works FAST. You'll get energy from this gum five times more quickly than if you were to down an energy drink, giving you power when you need it the most. By chewing the gum over the course of a day rather than drinking coffee or anything else in one sitting, you'll boost your mental endurance and perform at your peak all day long.
Treat your body right and give it the clean energy it deserves with NeuroGum Nootropic Energy Gum for $14.99 on Citizen Goods, a lifestyle shop, and save 23% off the original price of $19.50.