Giraffe Kills Movie Director In South Africa Who Wanted Close Up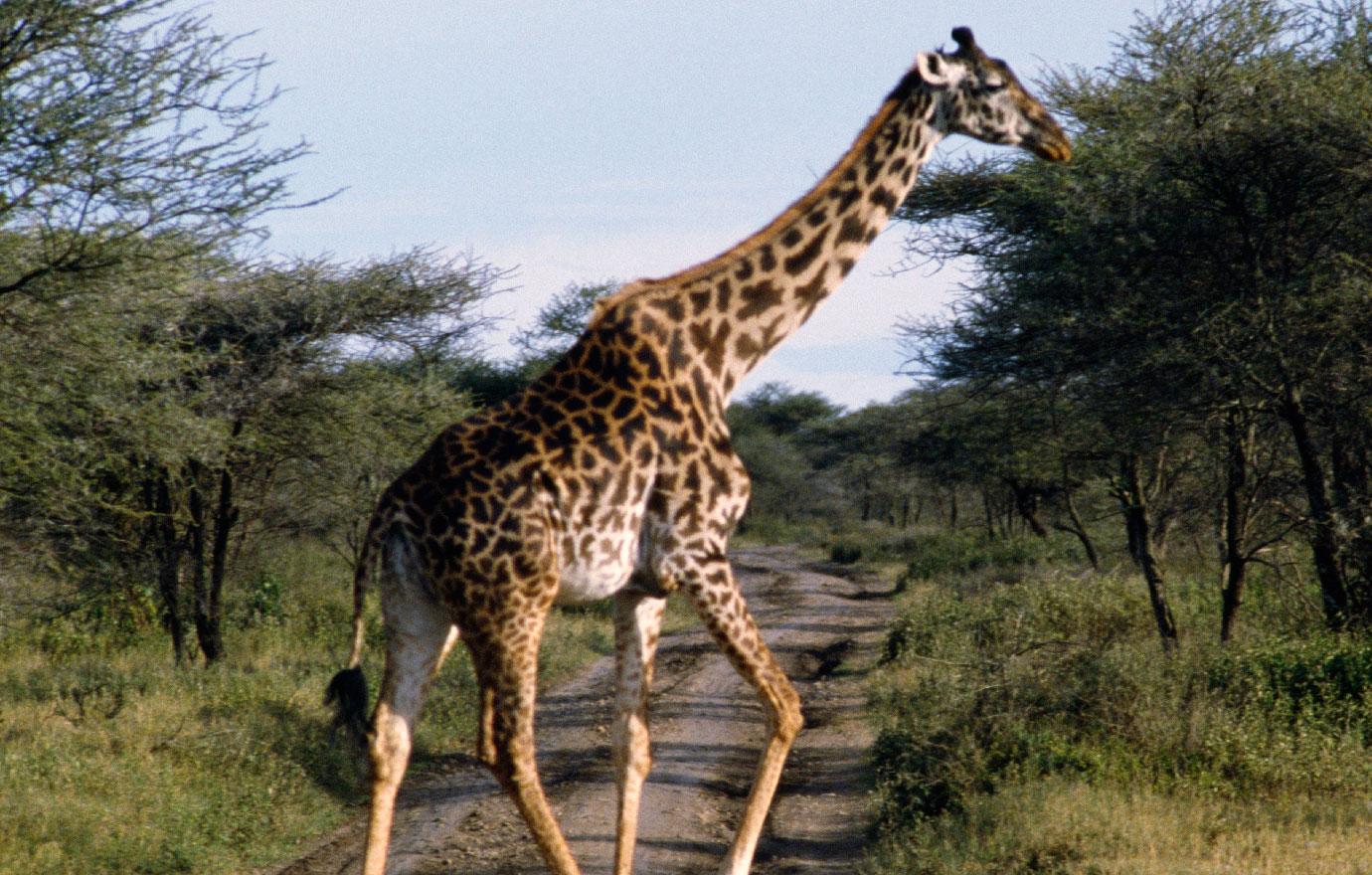 Movie director Carlos Carvalho was killed by a giraffe while reportedly shooting close-ups of the wild animal at a South African game farm on Wednesday, May 2.
According to The Sun, the South African man, 47, was shooting scenes when the giraffe, named Gerald, swung its neck, hitting Carvalho in the head and sending him flying.
The badly injured director was airlifted to Milpark Hospital in Johannesburg, but died about 9 p.m. on Wednesday night.
Article continues below advertisement
An eyewitness, focus puller Drikus van der Merwe said, "I was standing right next to Carlos when the giraffe suddenly swung its neck and hit him on his head above his ear and sent him flying about four or five meters through the air."
Van der Merwe said that the animal had seemed to be "inquisitive", with the crew shooting close ups of its body and feet, and then, "while Carlos was looking through the camera eyepiece Gerald swung his neck and hit him against his head.
"It came out of nowhere and Carlos didn't even see it coming. He wasn't aware of the danger."
Van der Merwe said just minutes before the tragedy, Carvalho had given him his phone and asked him to take some pictures of him for his kids.
"He was talking so highly of them and his wife. I feel so sorry for them."
Carvalho and his crew had been filming at Glen Afric, a North West Province game farm where tourists can view and pet wild animals. They were shooting the giraffe for a German movie called Premium Nanny 2.
Article continues below advertisement
Also called "Brookers Farm," the game farm has been a popular filming location for hundreds of movies and TV shows, including the popular UK show, Wild At Heart.
The now-deceased director had won a Silver Lion at the Cannes Film Festival in 2003 for a public service announcement for Childline and a 2014 African Movie Academy Cinematography Award.
Giraffes are normally known as friendly, gentle animals. Last year, April the giraffe became a YouTube sensation in a New York zoo when she gave birth on camera.
After Carvalho's death this week, a Glen Afric spokesperson claimed to The Sun that the director had ignored safety instructions not to approach the animal, commenting, "He was unauthorized to film. He went off on his own.
"He wanted to get some shots to prove a point. He was trying to excel."
The spokesperson said the giraffe, Gerald, wasn't to blame and would not be put down: "We are not going to shoot Gerald. He was not in the wrong. I don't consider him to be a dangerous animal."