Gold-Plated Orgasms Are a Reality With The Lelo Yva Vibrator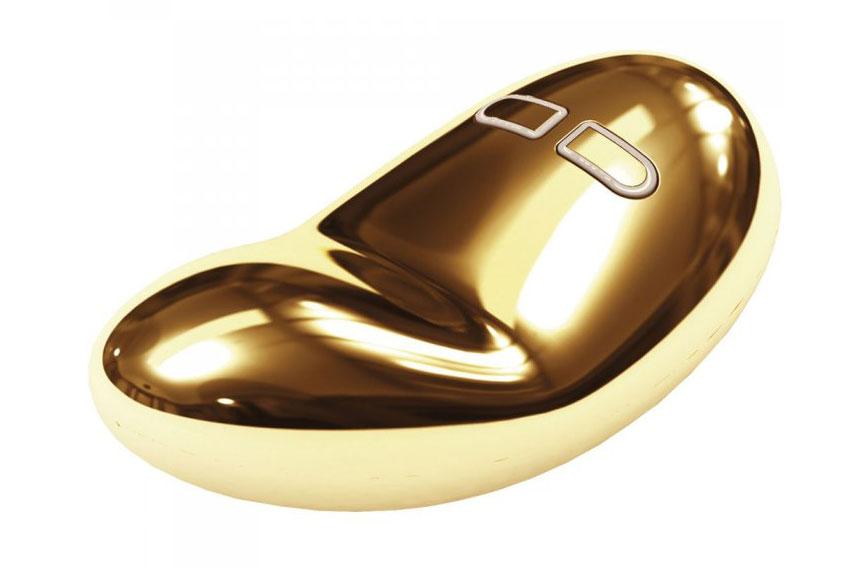 When it comes to satisfying your needs, nothing takes your escapades to the next level like the art of fantasy. Whether you're thinking about your significant other, the hot guy from the coffee shop, Beyoncé or some other hot celeb, fantasy is key for a memorable experience. Although there is no chance of you getting down and dirty with Queen Bey, you can share a similar experience with the same vibrator. Welcome to the art of the Lelo Yva Vibrator!
Article continues below advertisement
Everything Beyoncé does is carried out with luxury in mind, including sexy time! While most people indulge in normal silicone vibrators and sex toys, the only thing that piques the Queen's interest is gold-plated. Let's be honest, we didn't expect anything less.
Remember her steamy date night with Jay-Z? That trip included a stop for some of the hottest sex toys — and the haul was rumored to include the Lelo. The epitome of luxury, this 18K gold-plated offering is beautifully crafted to bring sensuality to another level. Its gentle and resonant vibration works wonders against naked skin to give you an experience unlike any other. Once you hold it in your hand for a few seconds, it warms to the sense of touch for a feeling of ecstasy.
This ultra-luxe product is splash proof and rechargeable for a discreet experience. You can look forward to a two-hour charge that provides up to seven hours of fun. Complete with a 1-year warranty, an elegant wooden gift box, charger and satin pouch, you can count on your toy sticking around for the long haul.
If top of the line products are your jam, the Lelo will not disappoint. You can score the Lelo Yva vibrator at Babeland for a cool $3900, or cop a similar vibe with the Nea 2, which retails for a much more affordable $99. Luxury is never cheap, but for mind blowing orgasms this vibrator may be well worth it. Take the plunge!