Romancing With The Stars: The Most Famous Reality TV Couples Ever!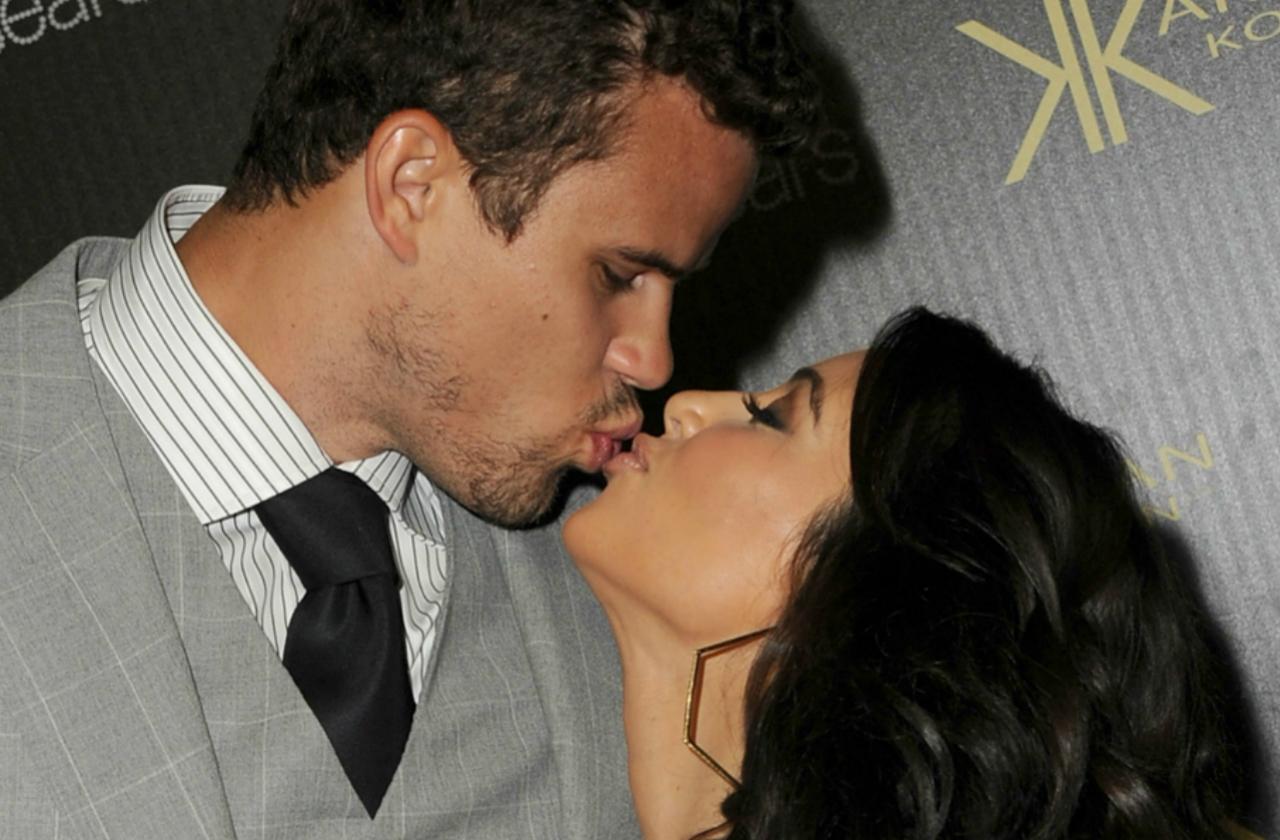 From Heidi and Spencer Pratt to Khloe Kardashian and Lamar Odum, to Farrah Abraham and whomever, these crazy kids are some of the most famous reality TV stars who found love in the glare of the camera and never looked back (except, of course, for when they looked back and called it quits).
MORE: Lamar Odom Launches Weed Business
A relationship is hard work at the best of times, so adding the media and an audience to the party is often a recipe for disaster. Nevertheless, many of these couples have persisted and some have even shown us all a way to make true love work.
Article continues below advertisement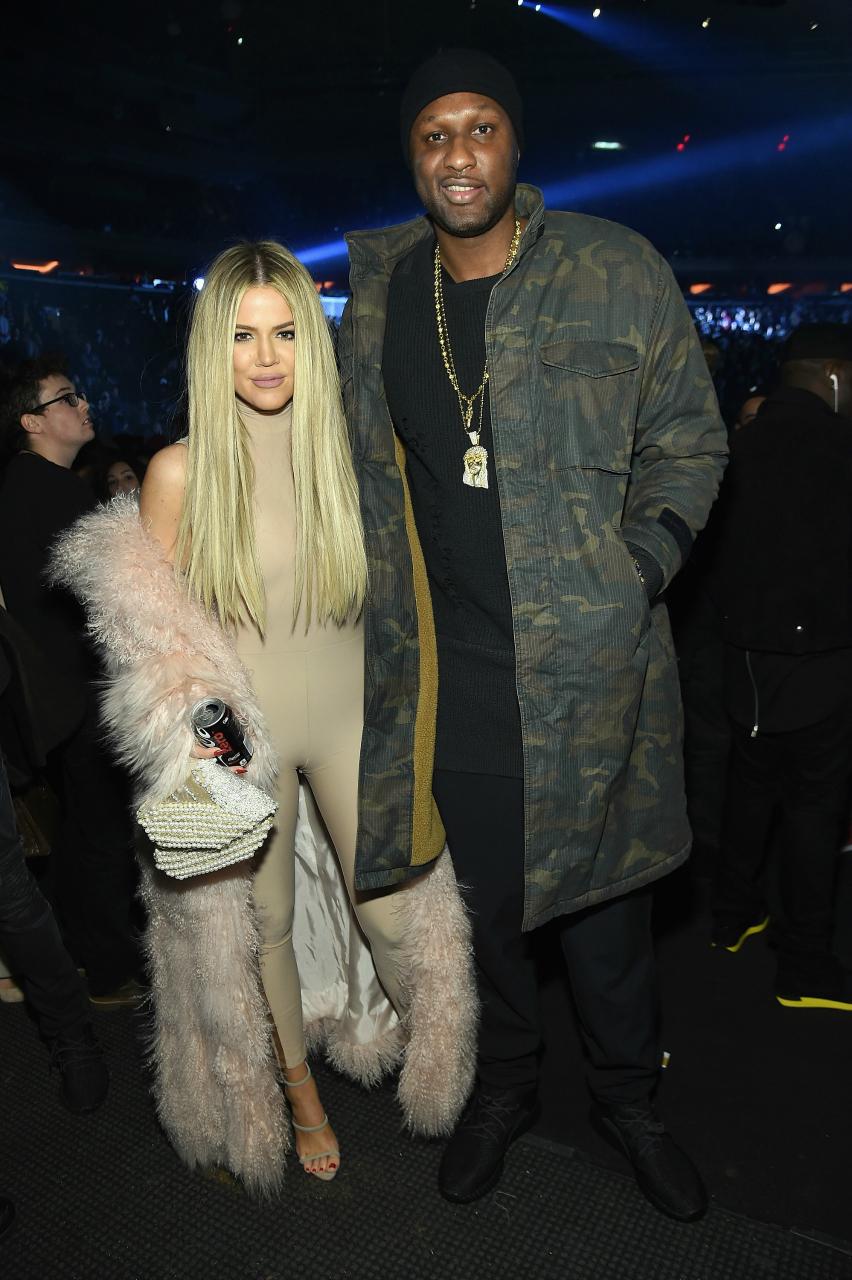 Khloe Kardashian and Lamar Odom had everyone's mouths open when they married after dating for…hold on...carry the one…about 21 days. Tragically, it ended when his cheating became too much for Kardashian but a drug overdose in a Las Vegas brothel reunited them briefly (as it would for anyone).
2. Trista and Ryan Sutter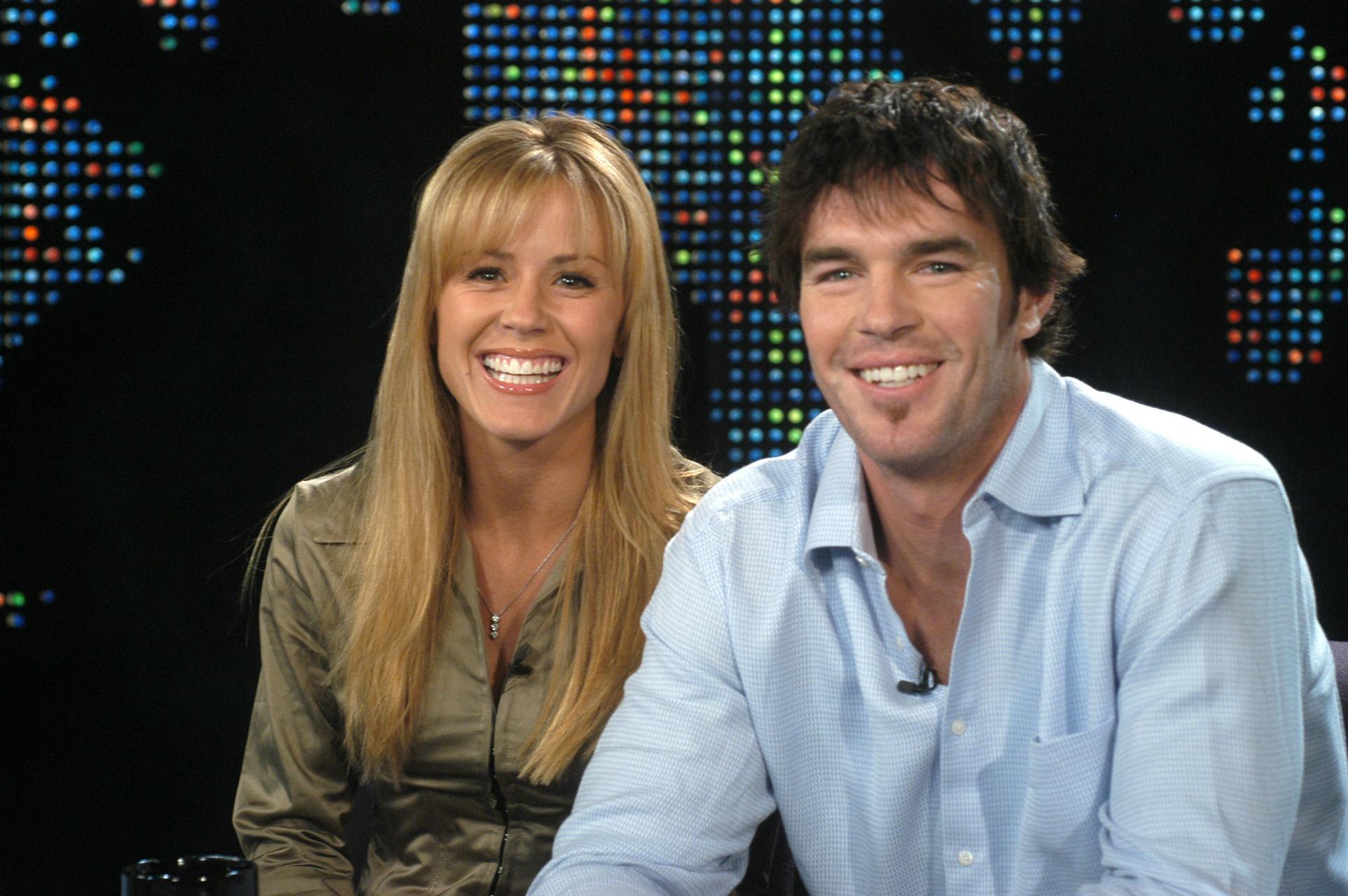 Trista and Ryan Sutter met on The Bachelor and were the first couple to have their wedding shown on prime time TV. They've since been on Marriage Boot Camp: Reality Stars and have two kids who hopefully don't embarrass easily—because everyone's watching.
3. Bobby Brown and Whitney Houston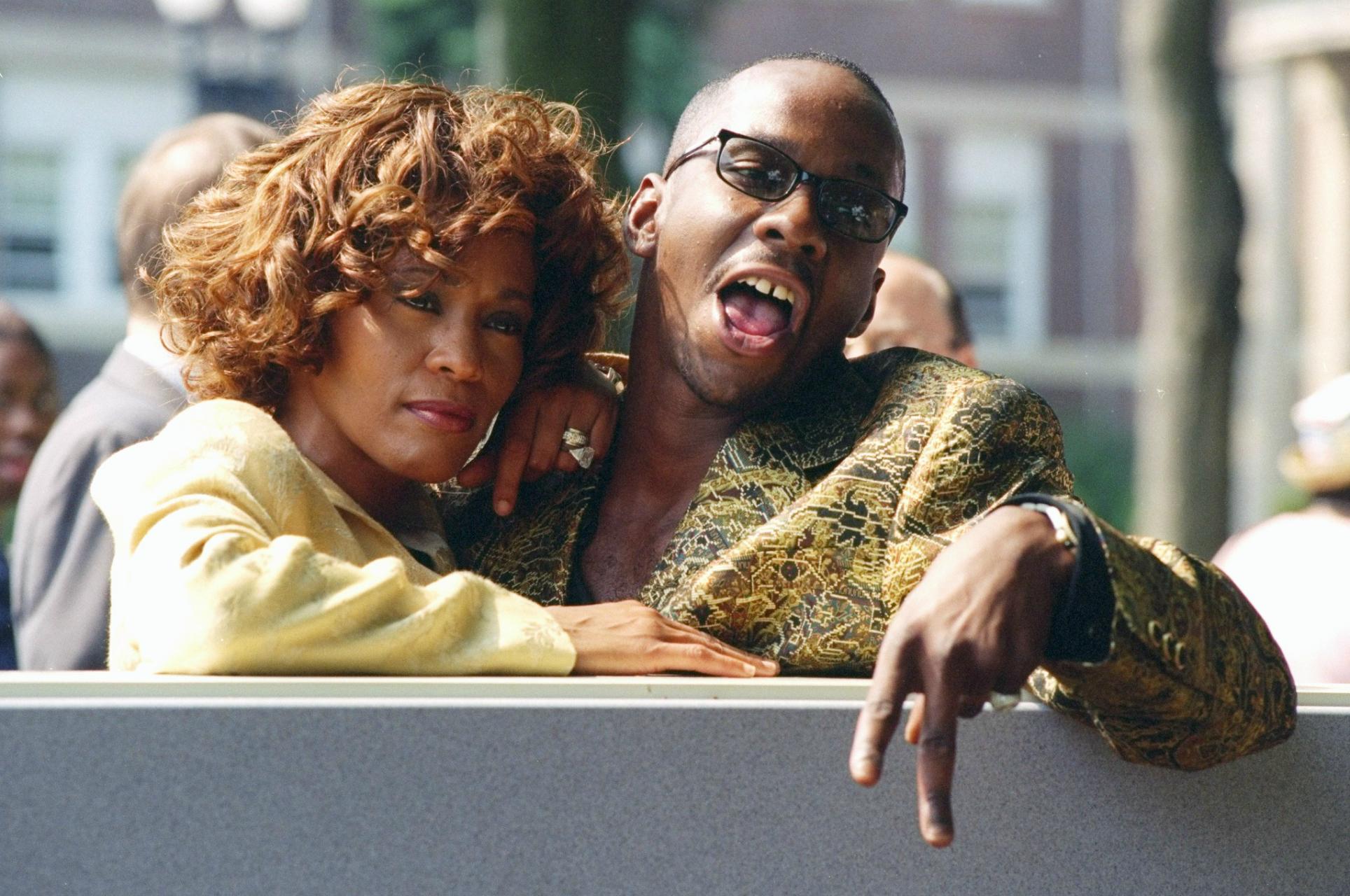 They were already together when Bravo gave them Being Bobby Brown but seeing the late Whitney Houston and Bobby Brown together was a loving union that no one will ever forget. Hearing how Brown helped Houston's constipation reminded America what true love really is.
Article continues below advertisement
4. Britney Spears and Kevin Federline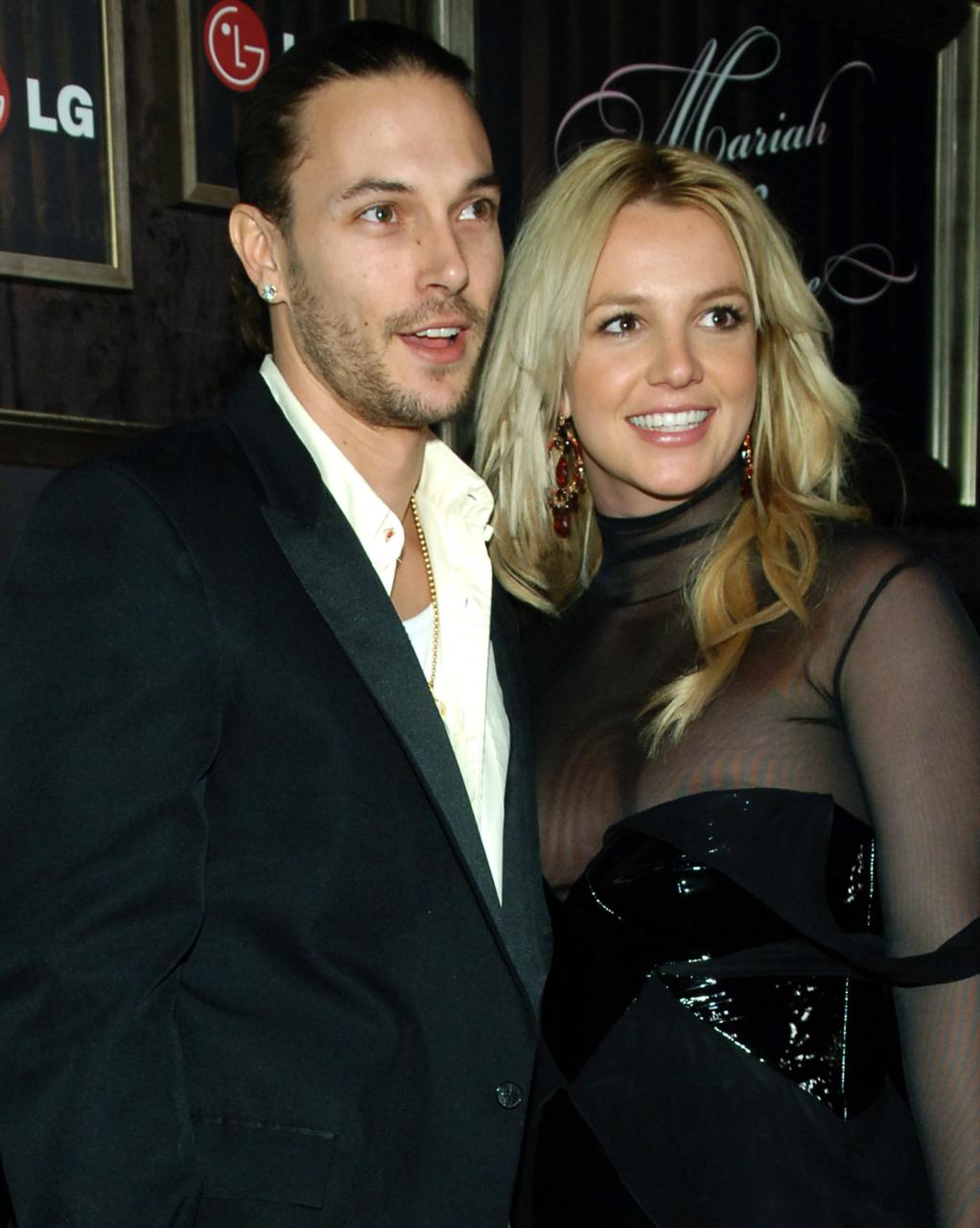 Britney Spears and Kevin Federline starred in the aptly titled Britney and Kevin: Chaotic and it ran for not very long (possibly a little longer than the relationship itself).
5. Jon and Kate Gosselin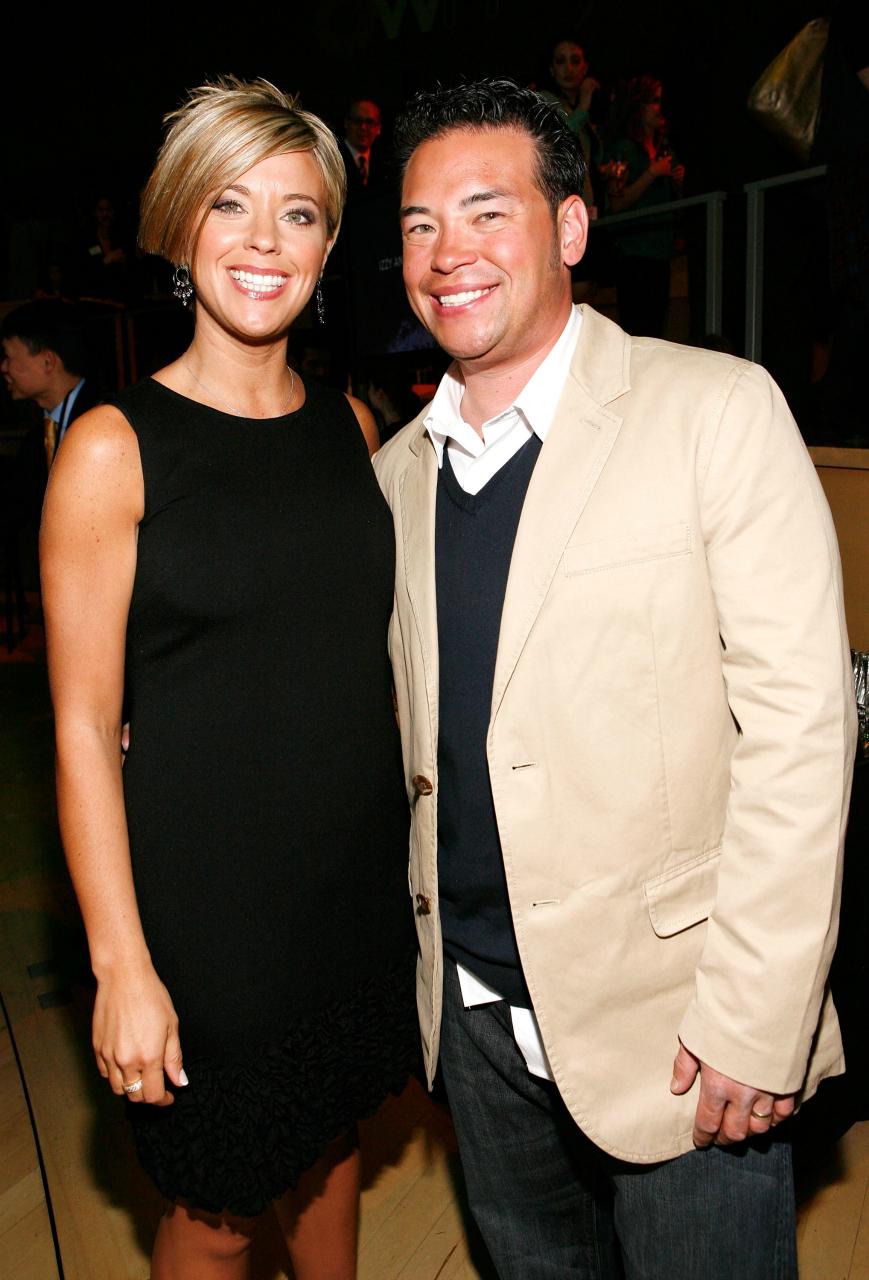 Trainwreck, thy name is Jon and Kate Gosselin. Their lives as parents to eight children were chronicled in Jon & Kate Plus 8—as was the ultimate dissolution of their reality TV marriage. So what goes into a divorce? Just add water (to the scotch)—and a bunch of mistresses.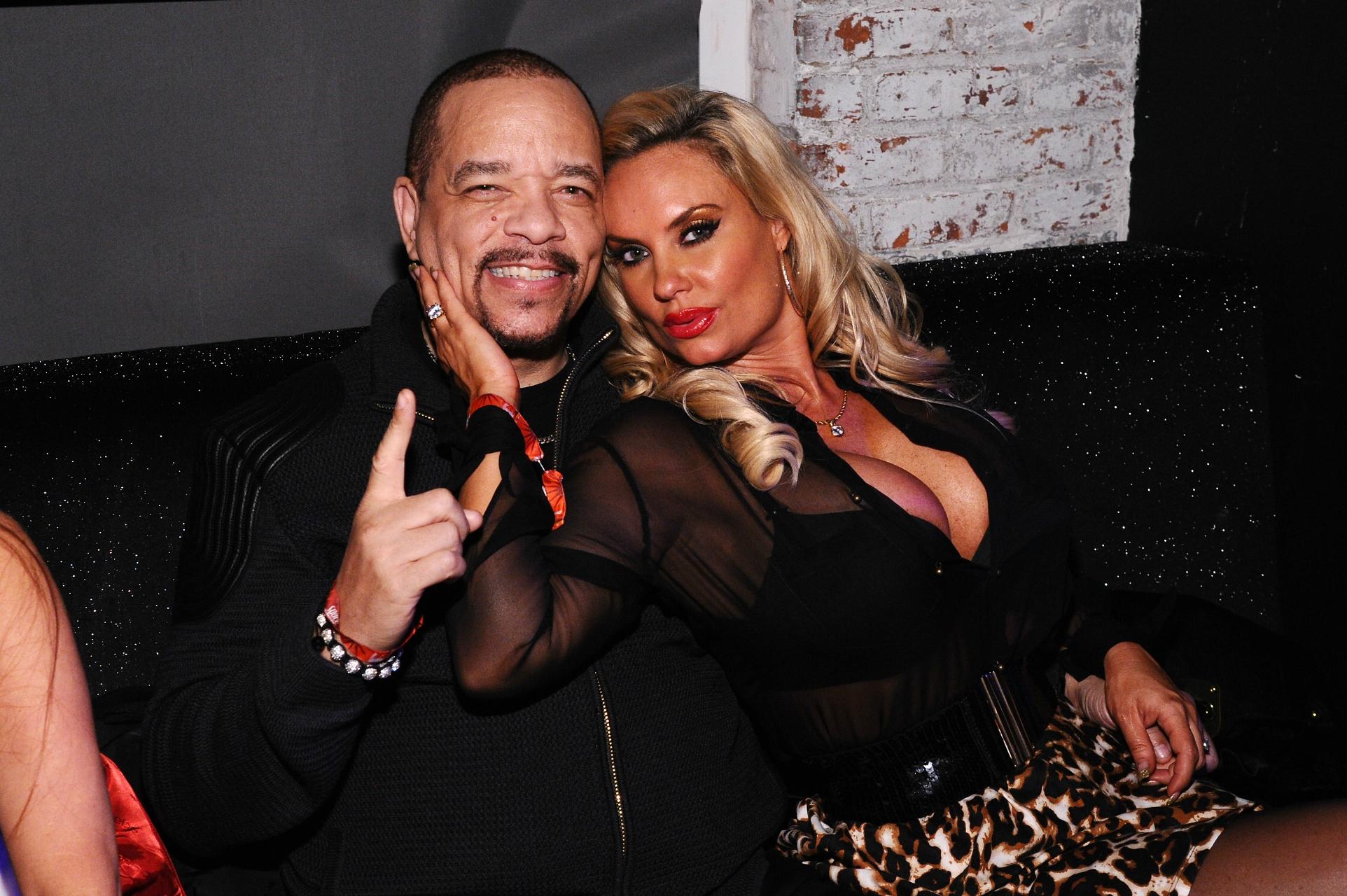 Ice-T fell in love with Coco Austin—hence the show title Ice Loves Coco—and they're still in mad, crazy love. They even have little Chanel to prove it.
7. Sean Lowe and Catherine Giudici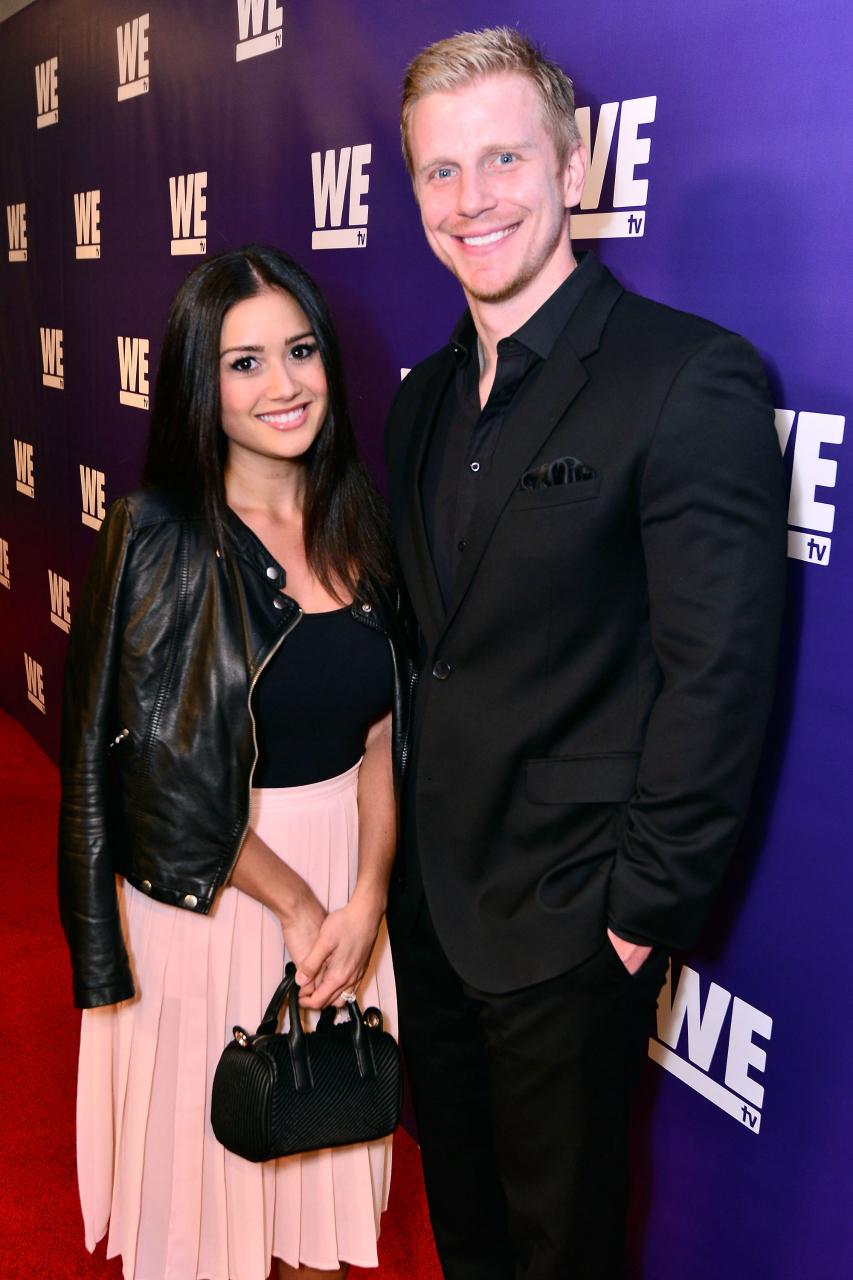 Sean Lowe met Catherine Giudici on the set of The Bachelor and got married. But not just to each other—to TV as well, having appeared in (deep breath): Dancing With the Stars, Marriage Boot Camp, Celebrity Wife Swap and Celebrity Family Feud.
Article continues below advertisement
8. T.I. and Tameka "Tiny" Harris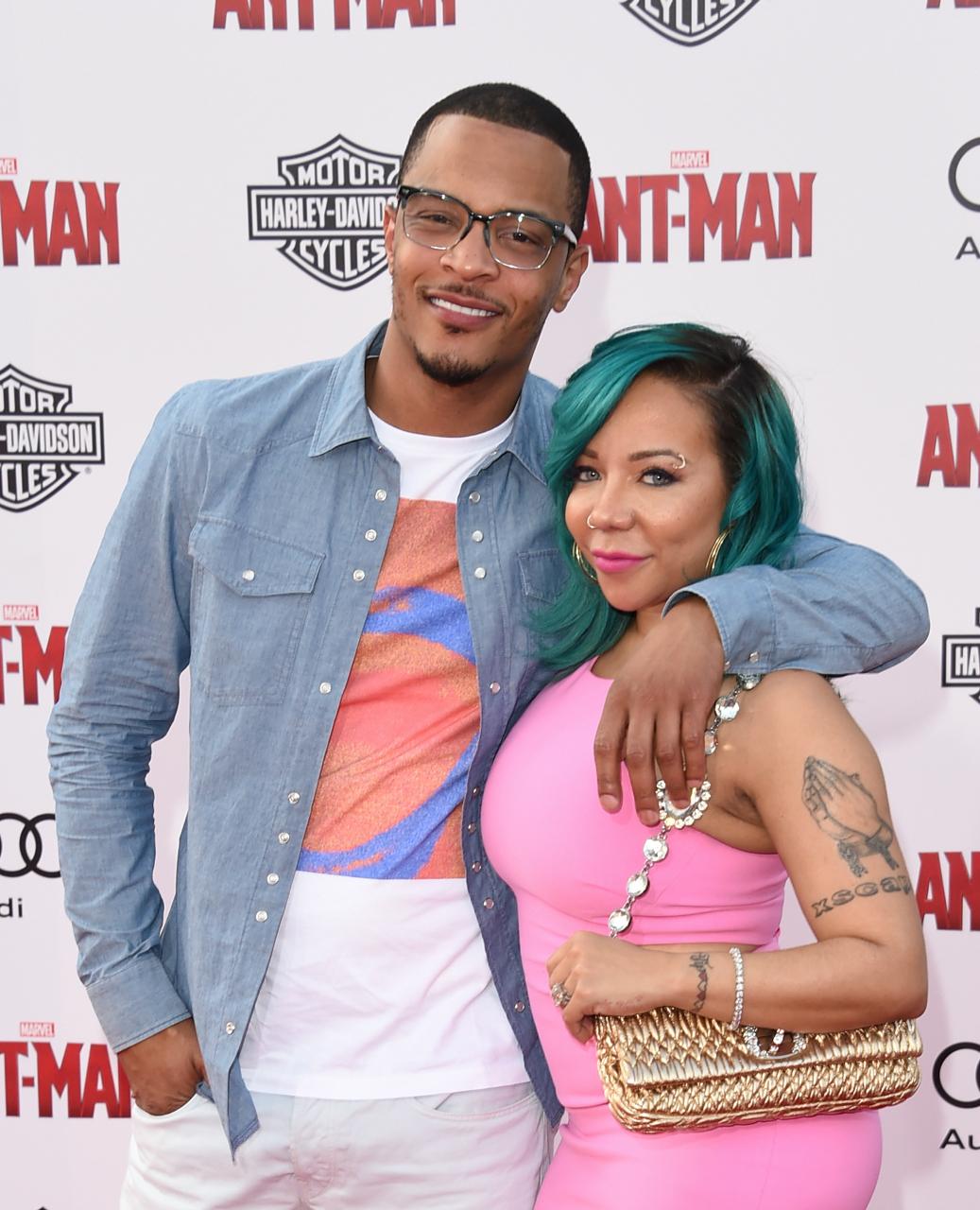 T.I. is the rapper, Tameka is the no-nonsense manager, and with their six kids in tow it all added up to T.I. & Tiny: The Family Hustle. How could it go wrong? When T.I. was caught cheating—that's how.
9. Kendra Wilkinson and Hank Baskett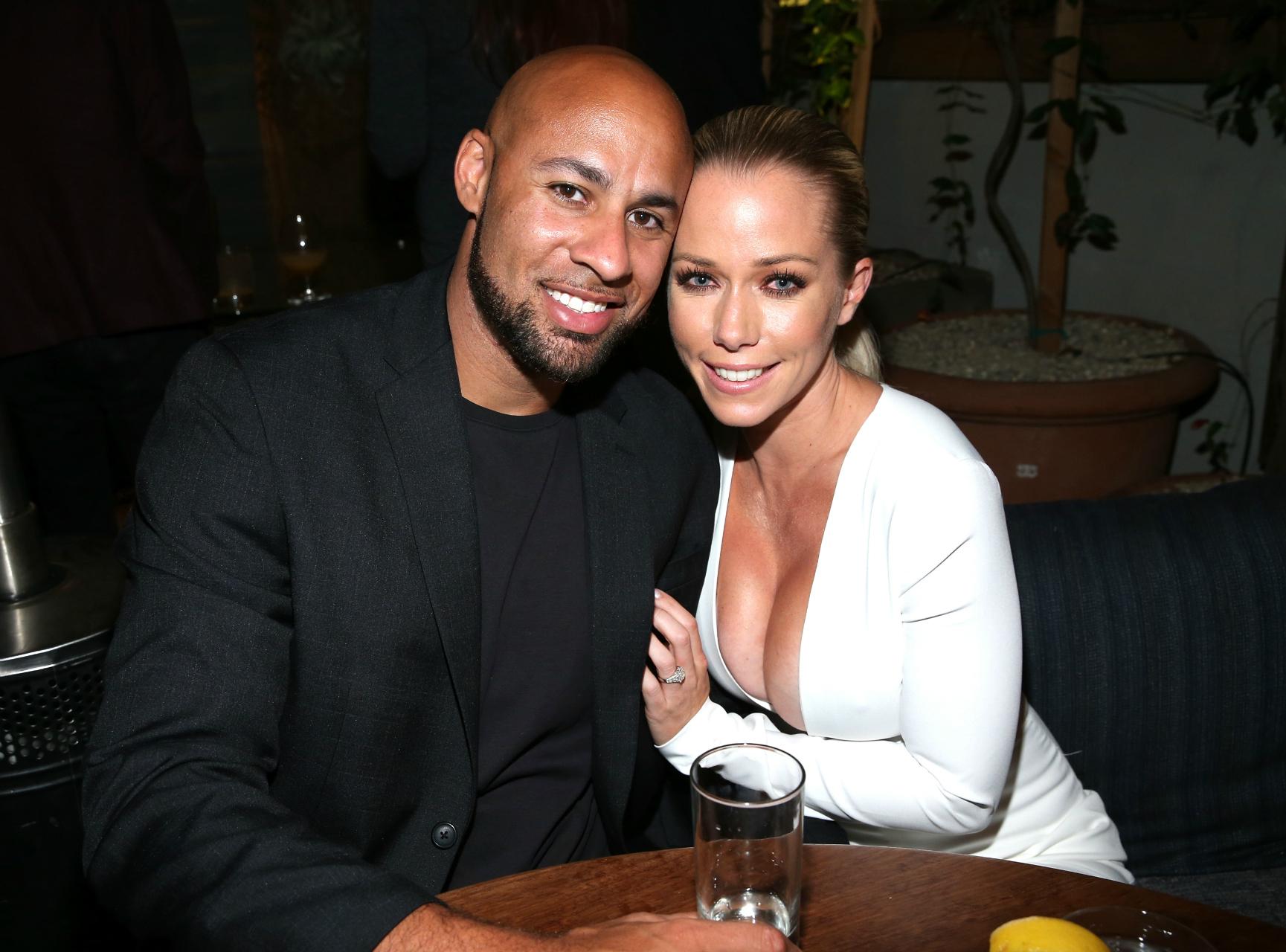 Kendra Wilkinson was once one of Hugh Hefner's girlfriends—remember Girls Next Door?—but she found her true love with NFL player Hank Baskett on Kendra and Kendra On Top. Their love was so strong they even survived that time when Baskett got randy with a YouTube model but it all fizzled out in 2018 after nine years together. Hopefully, there was a prenup along with that YouTube pre-roll.
10. Gwen Stefani and Blake Shelton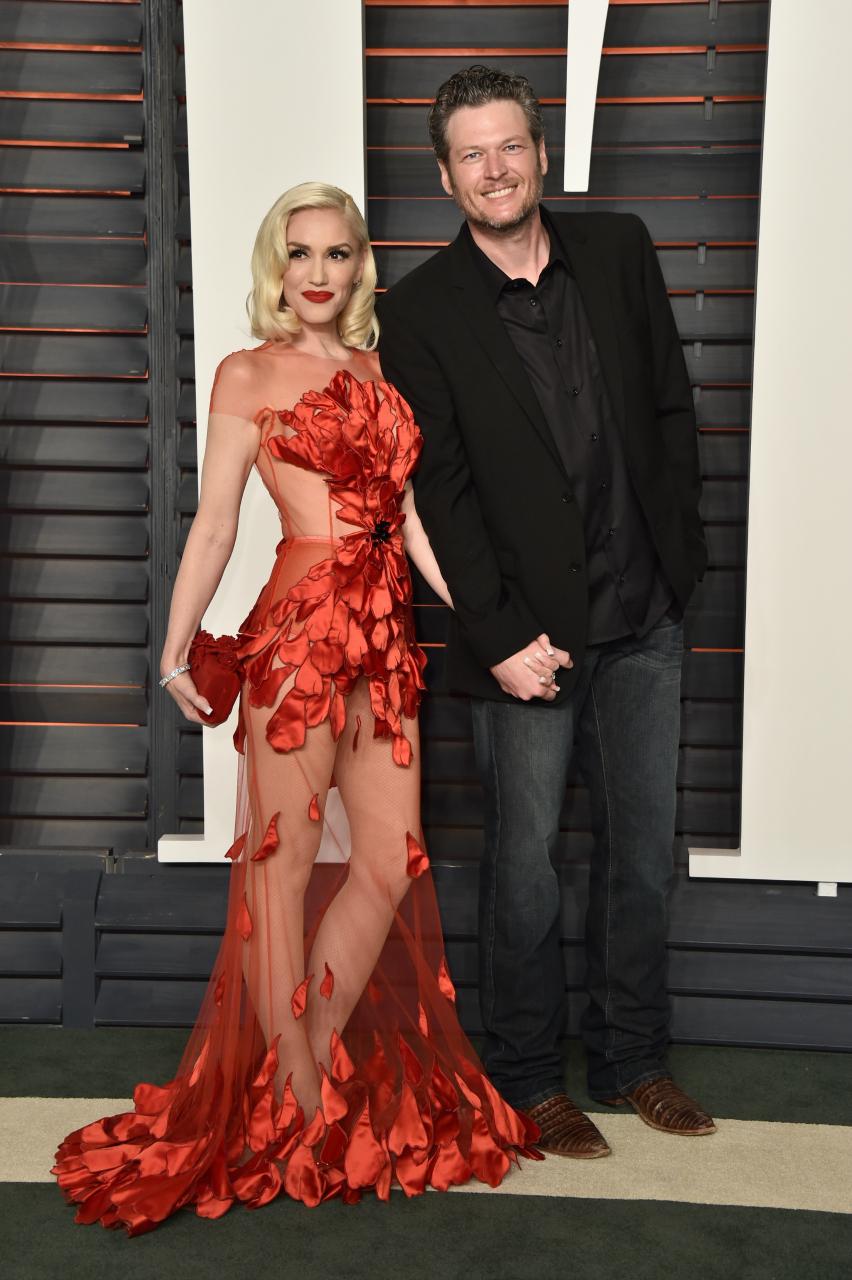 They were already famous separately, and when Gwen Stefani and Blake Shelton met on set of The Voice, sparks flew. And before too long they were making music together. Literally.
11. Heidi Montag and Spencer Pratt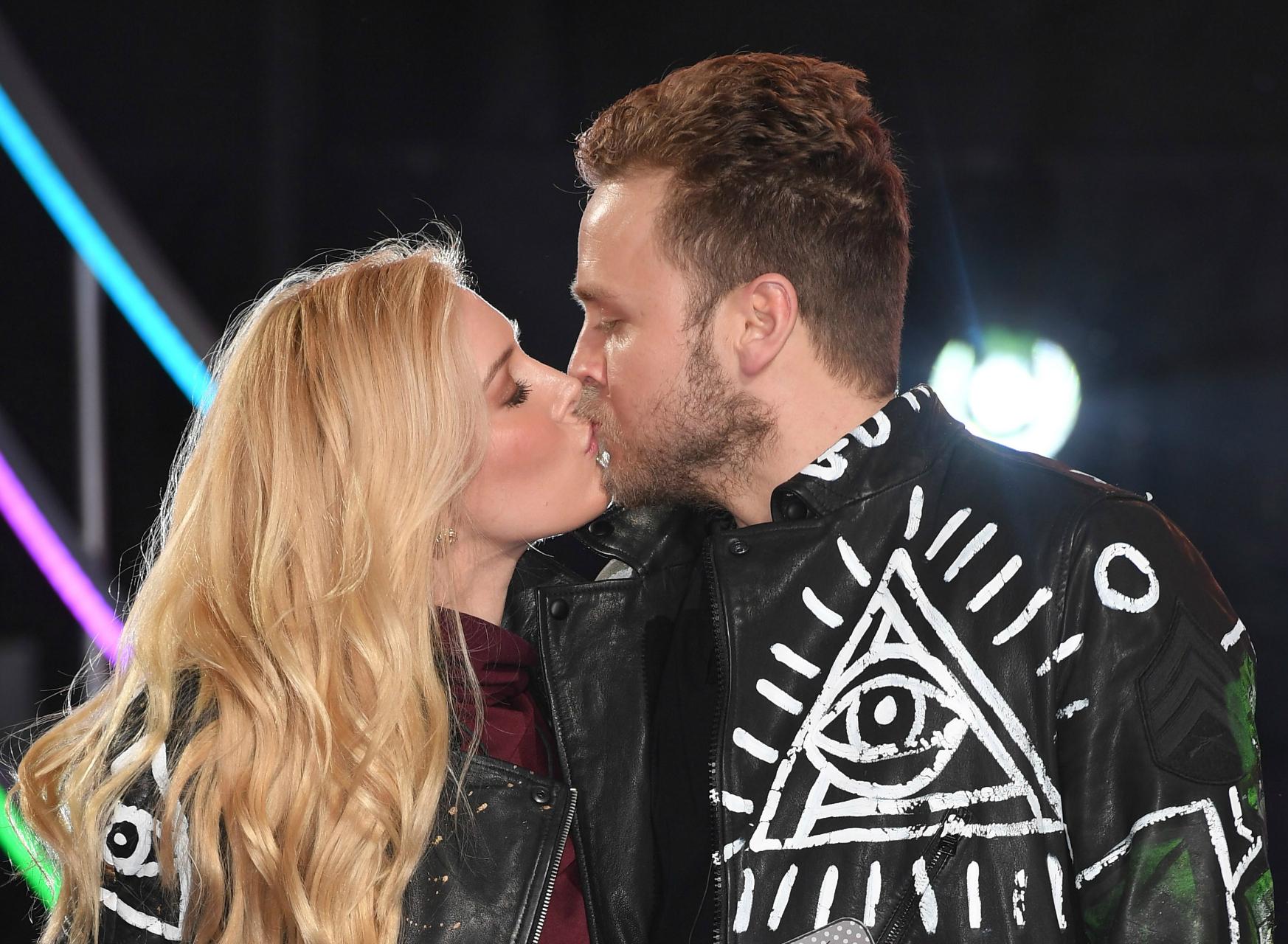 Ah, Speidi—the reality TV couple that is Heidi Montag and Spencer Pratt. Their love became the fuel that made The Hills so watchable but it has since spread to other reality shows. From I'm A Celebrity…Get Me Out Of Here to Celebrity Big Brother to Marriage Boot Camp, Speidi are everywhere. They love each other almost as much as they love the attention.
Article continues below advertisement
12. Eric Nies and Julie Oliver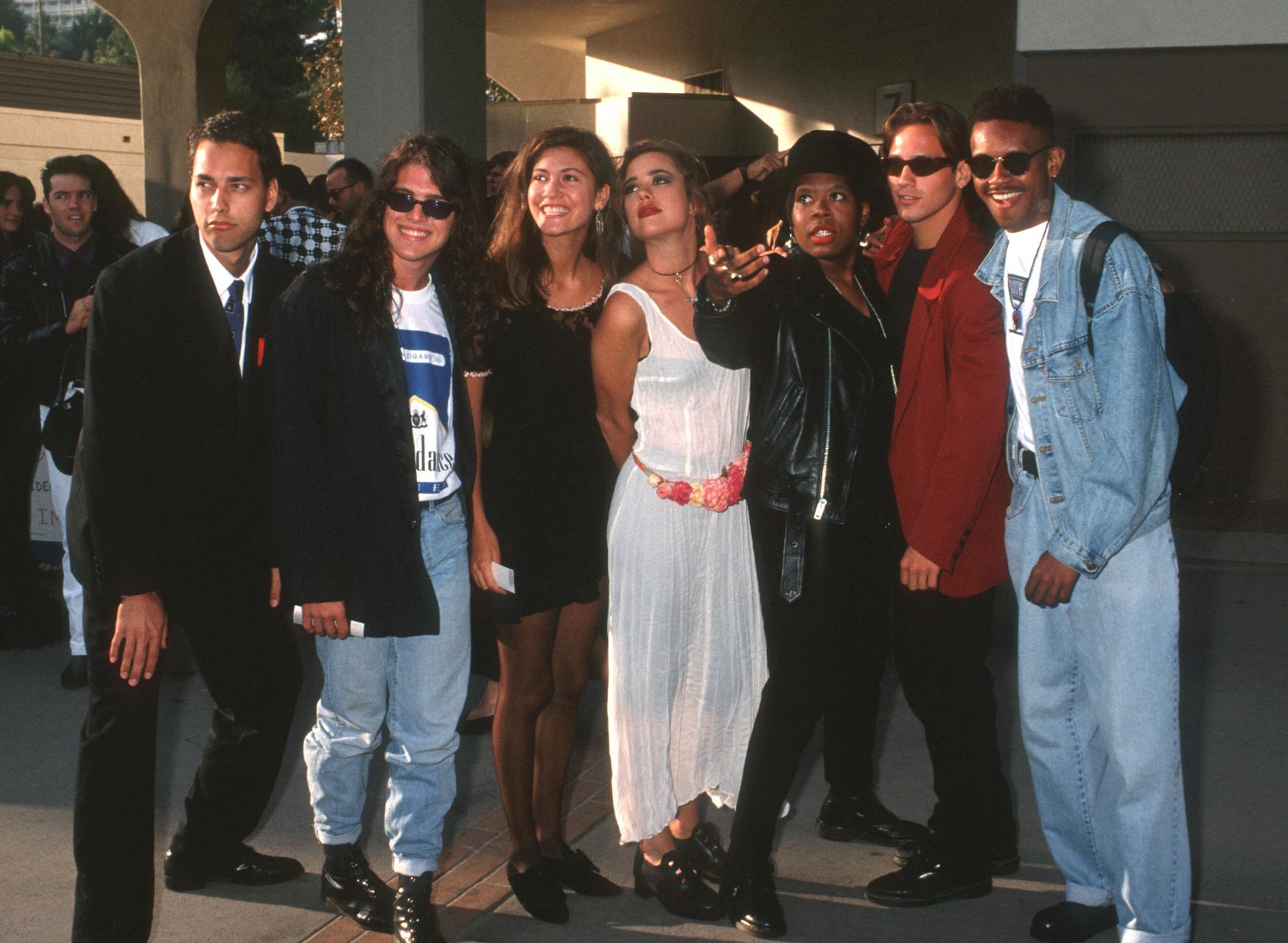 A first for most of us—Eric Nies and Julie Oliver met on MTV's first and groundbreaking season of The Real World and fell in love with each other as viewers fell in love with them and reality TV.
13. Flavor Flav and Brigitte Nielsen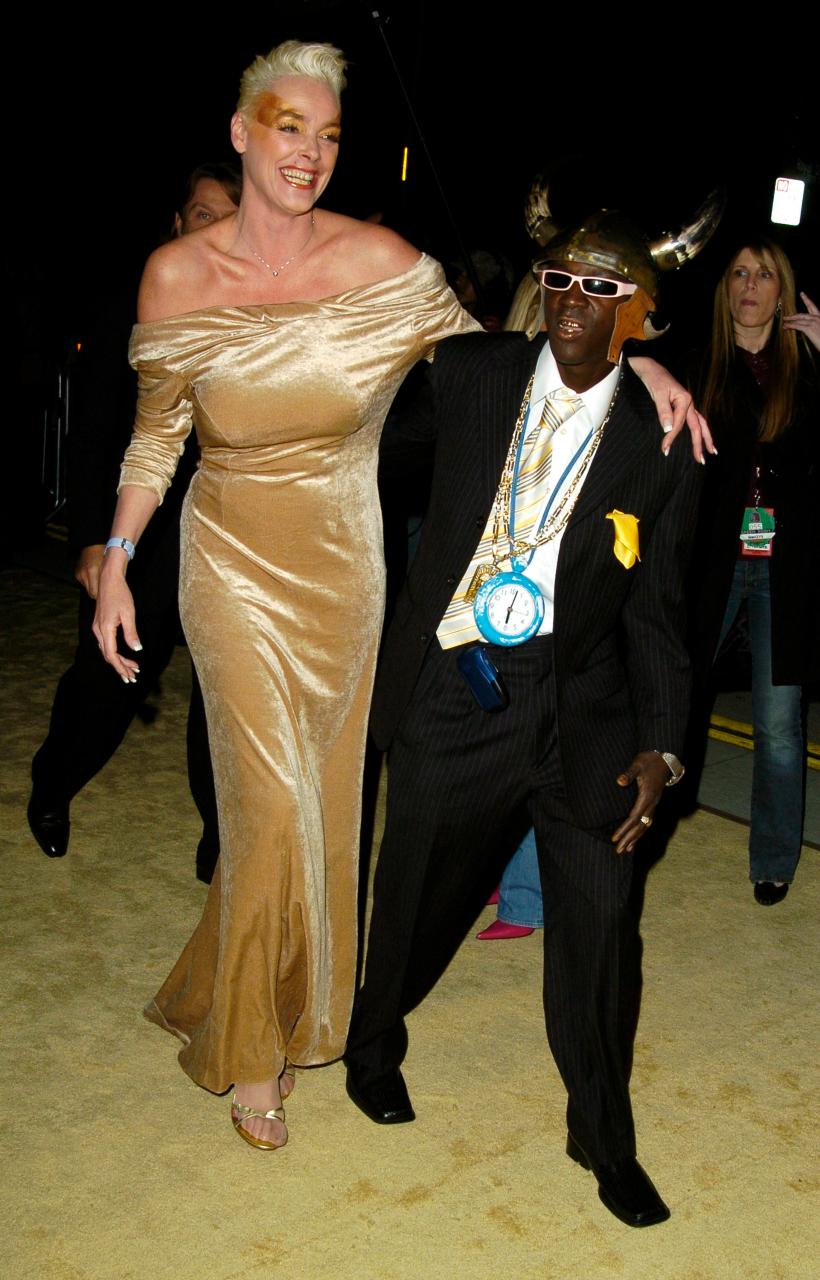 The pairing of Flavor Flav and Brigitte Nielsen still has people scratching their heads. They met on The Surreal Life and made it even more surreal by hooking up. It looked like it had legs too as they both then starred in the aptly-named Strange Love—but it all ended after one season when she dumped him. Turns out Flav was just the flavor of the month.
14. Teresa and Joe Giudice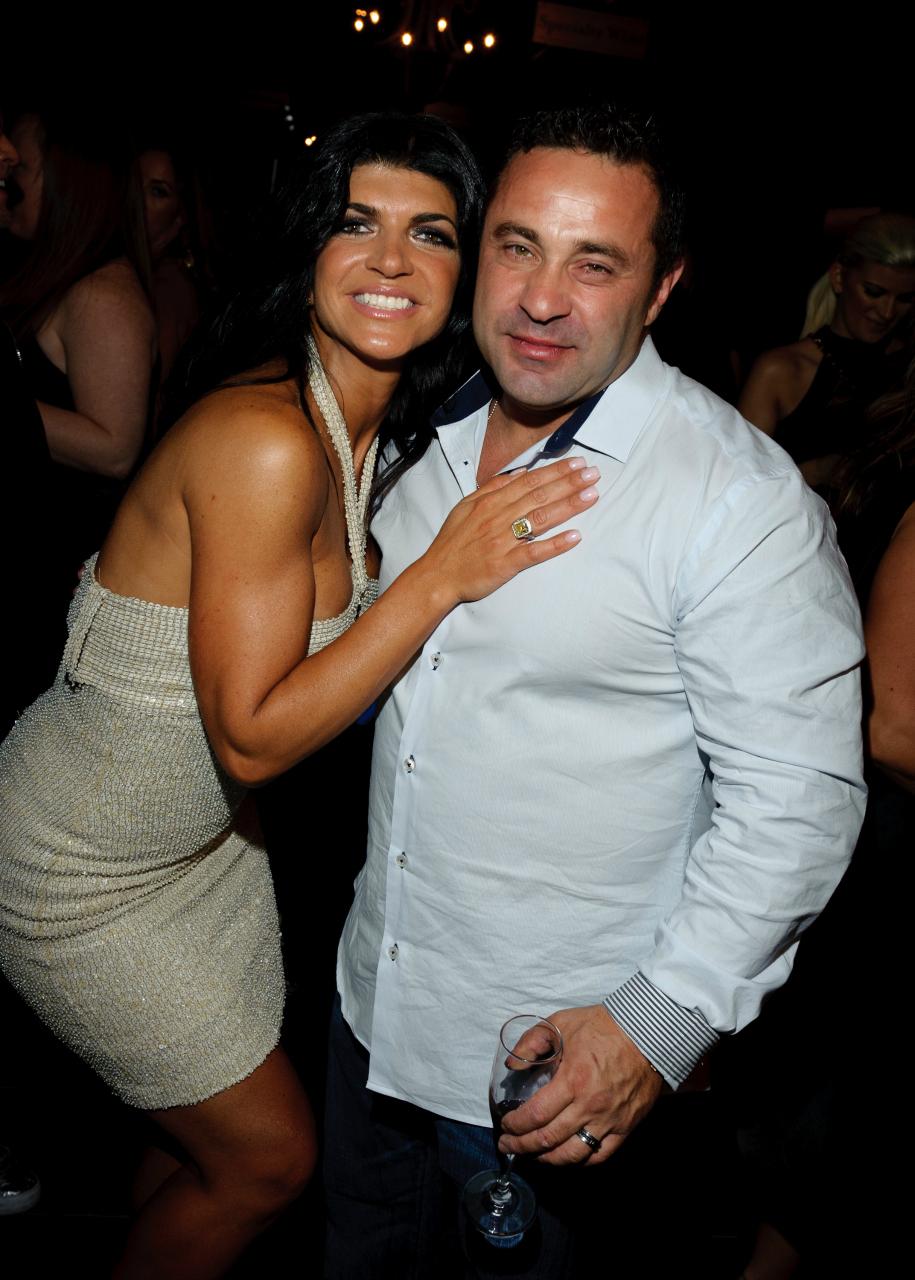 Teresa and Joe Giudice were the loving couple who made The Real Housewives of New Jersey so unmissable—as was their penchant for fraud, which sent them both to jail (Teresa spent a year there; Joe received a multi-year sentence). It's not all about fraud though; they have four kids, all of whom are real.
15. Todd Herzog and Spencer Duhm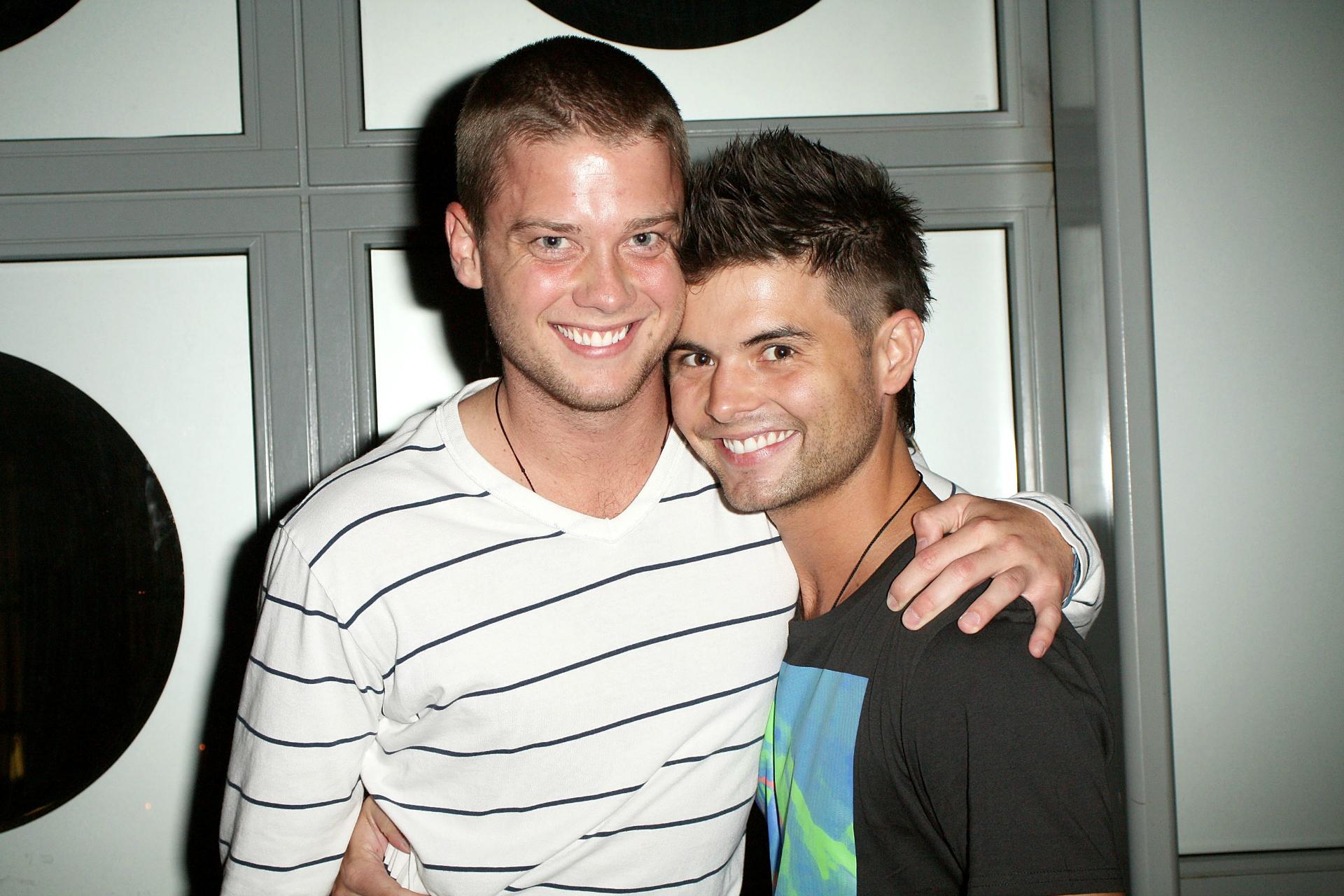 Despite not being on the same season of Survivor together, they met, fell in love, and have stayed together. They've even appeared on Dr. Phil where Duhn helped Herzog tackle alcoholism.
Article continues below advertisement
16. Sammi Giancola and Ronnie Ortiz-Magro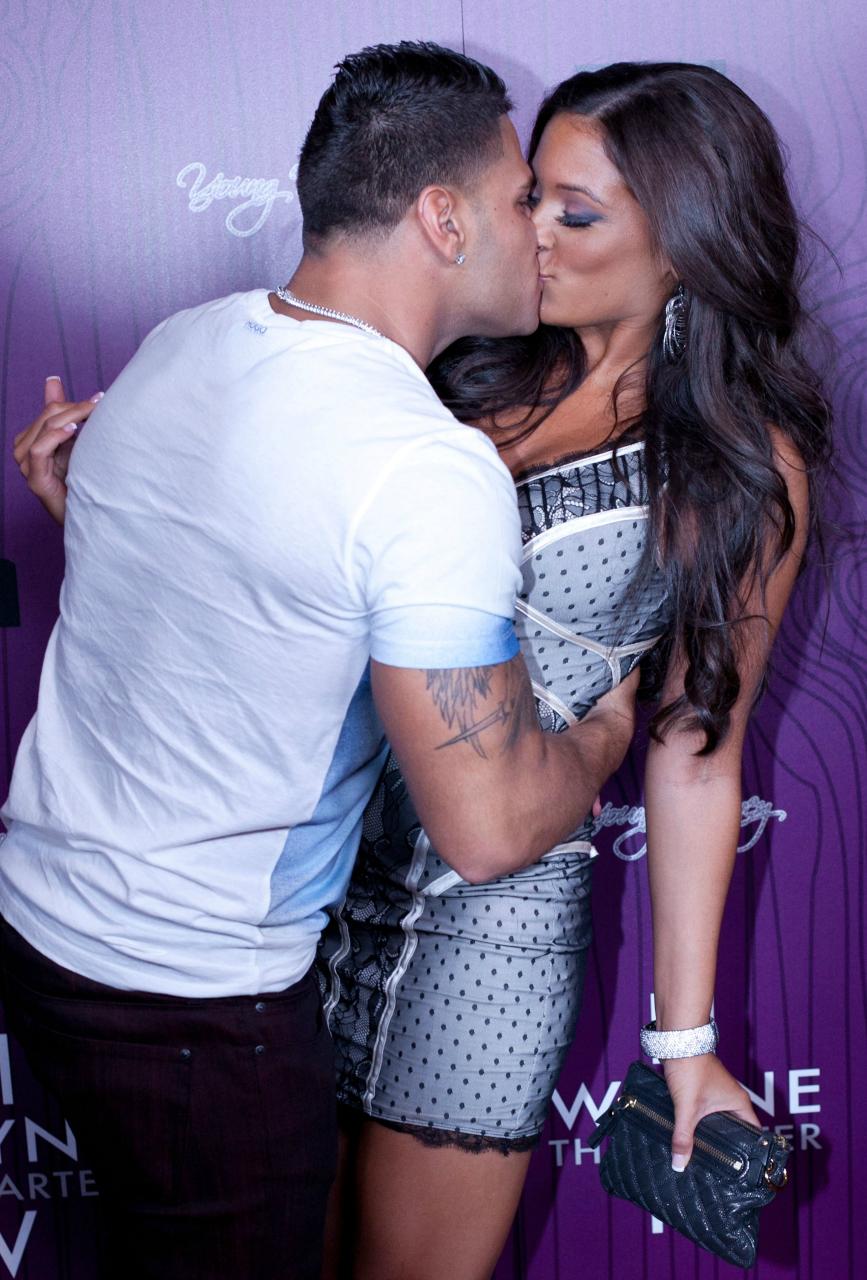 Sammi Giancola and Ronnie Ortiz-Magro made the Jersey Shore so unmissable—viewers watched true romance play itself out as Giancola bailed Oritz-Magro out of jail, and as they argued, argued and argued. Ironically, for all its threatening-to-end-at-any-second volatility, they were together for eight years.
17. "Boston" Rob Mariano and Amber Brkich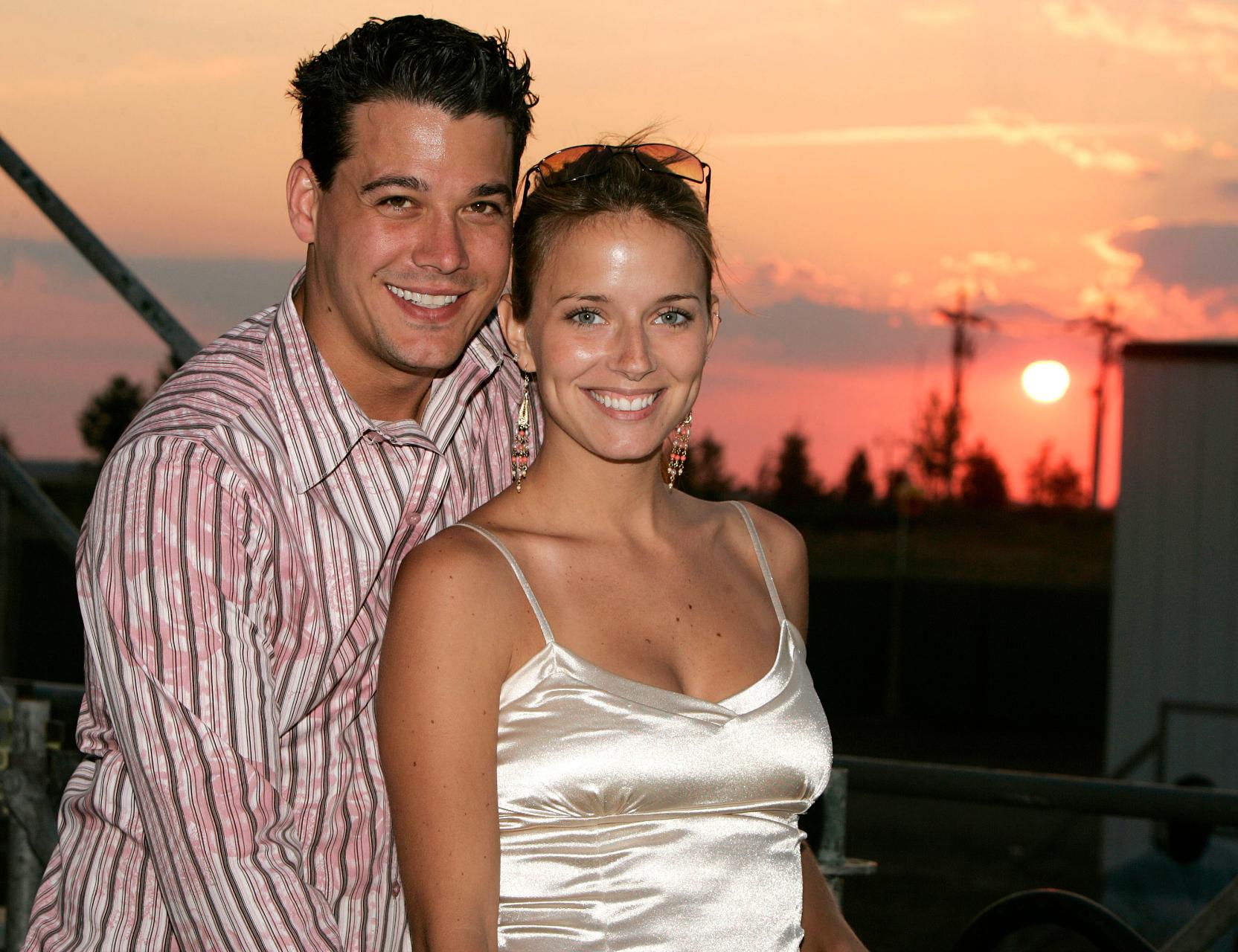 Sometimes competition is enough to spark real love and that's how "Boston" Rob Mariano and Amber Brkich found it—first, on The Survivor and then again on The Amazing Race. They have four amazing daughters.
18. Kim Kardashian and Kris Humphries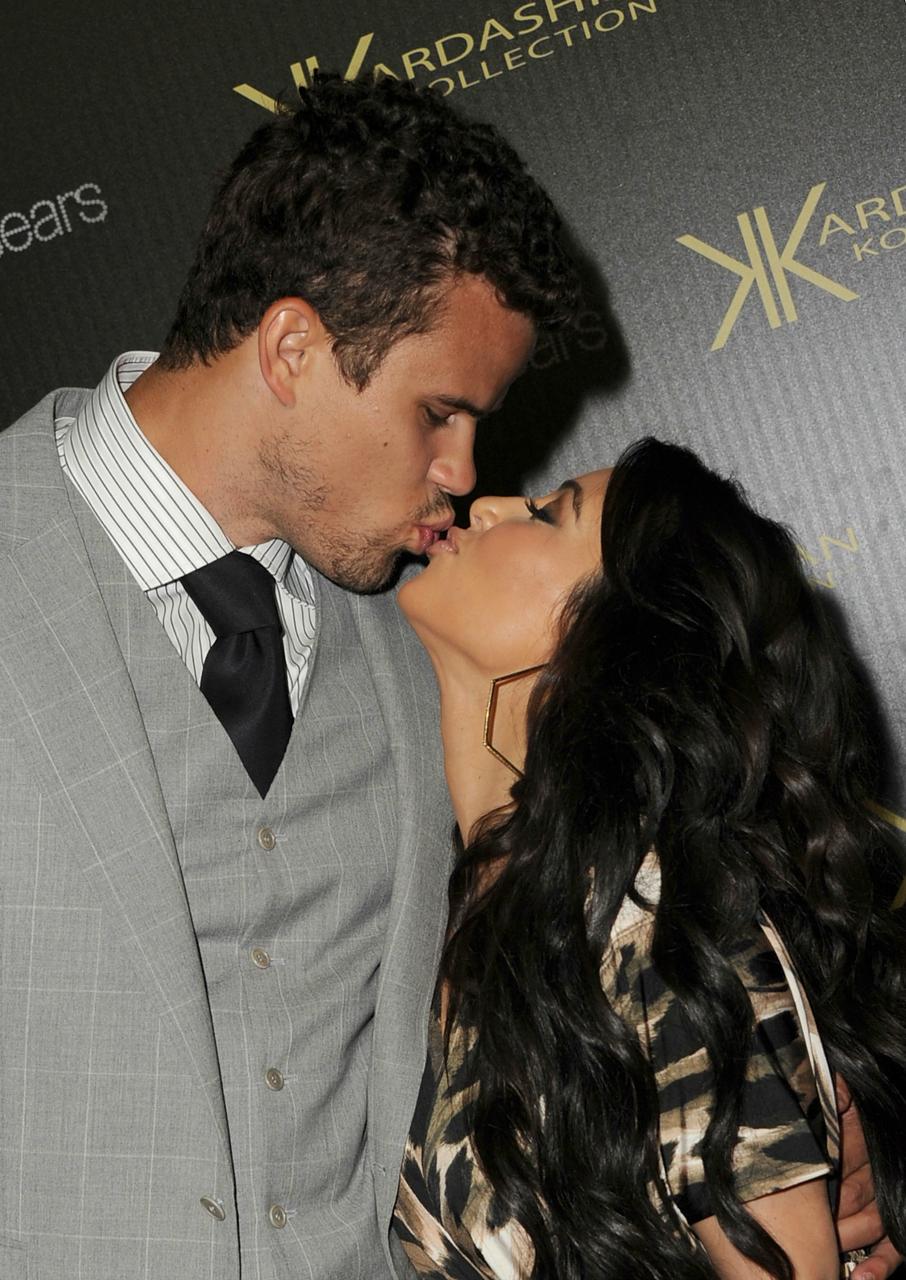 Sure, Kim Kardashian wound up with Kanye West—but her on-screen relationship on Keeping Up With The Kardashians with Kris Humphries was the stuff of romantic legend. They were married for all of 72 days—which is how long it took Nellie Bly to fly around the world in 1889 (and some people wonder what can be achieved in 72 days).
19. Derek Hough and Shannon Elizabeth
Article continues below advertisement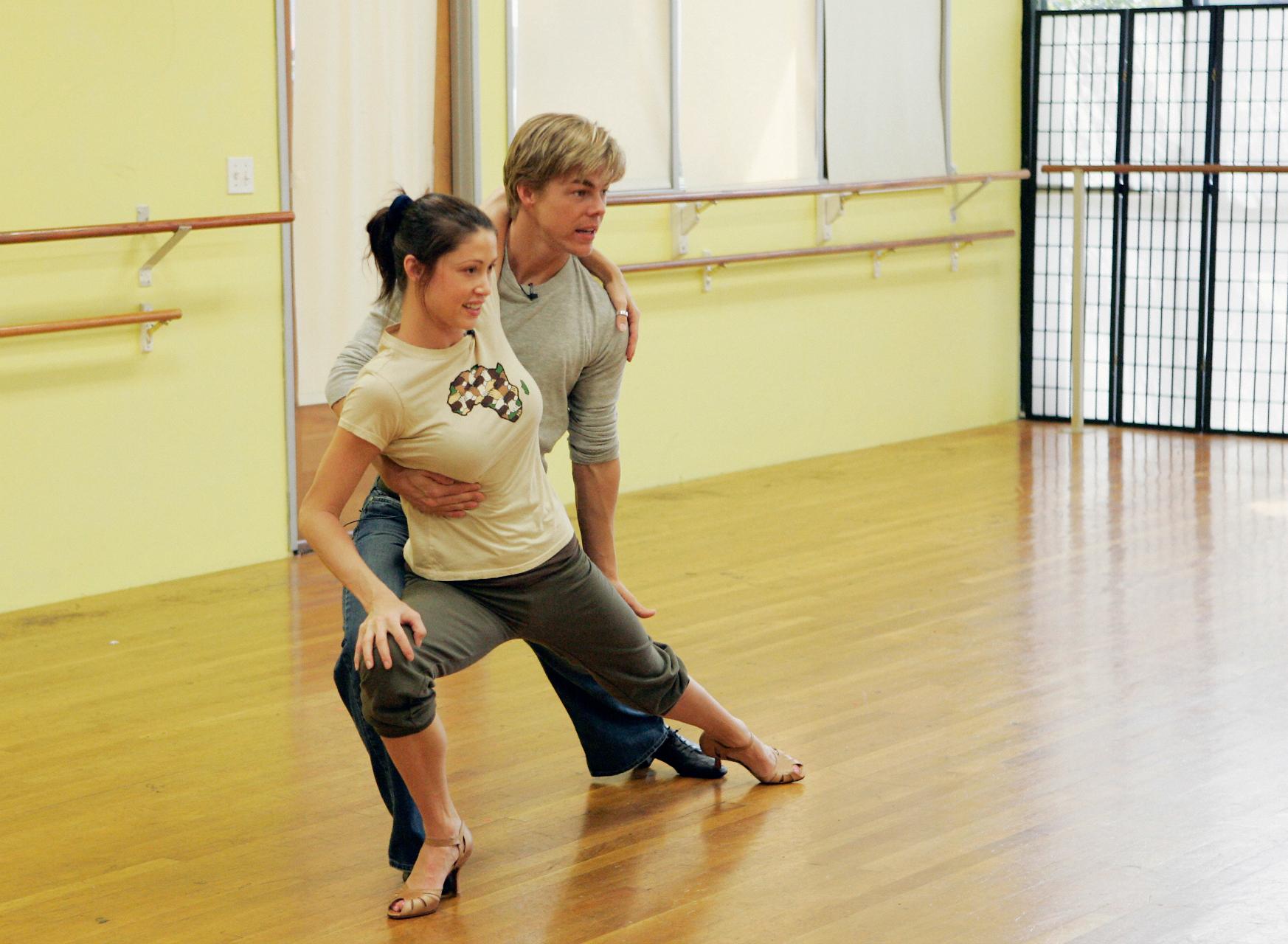 Derek Hough and Shannon Elizabeth found something they thought would last forever while on Dancing With The Stars and even though that turned out to be the fame that comes with being on a big reality show, they also found each other. For a whole year.
20. Jessica Simpson and Nick Lachey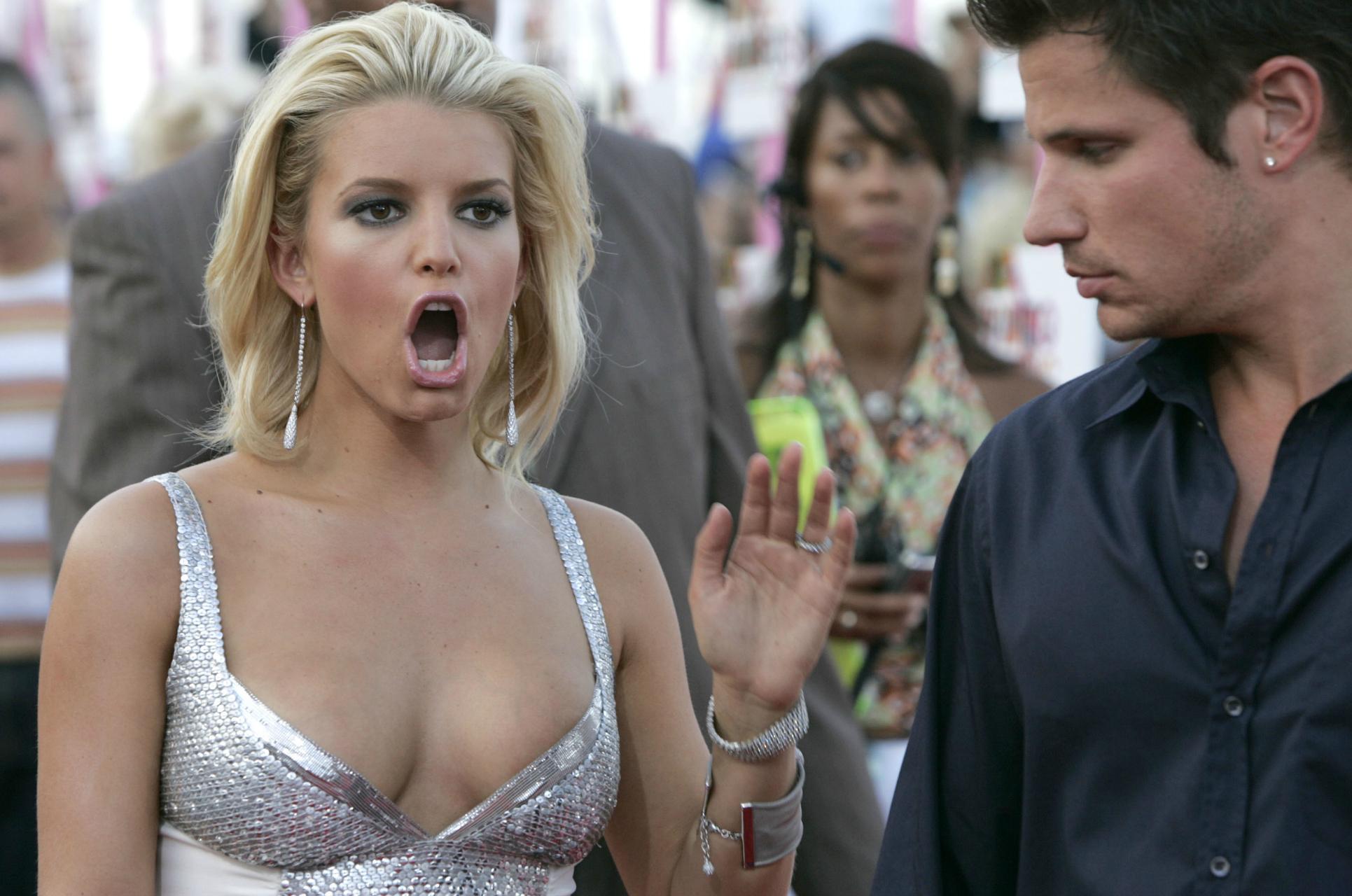 Jessica Simpson and Nick Lachey shot to romantic fame on Nick & Jessica: Newlyweds and showed us all how to love when IQ isn't a factor. They ended things after a few years but the memories linger on.
21. Lisa Vanderpump and Ken Todd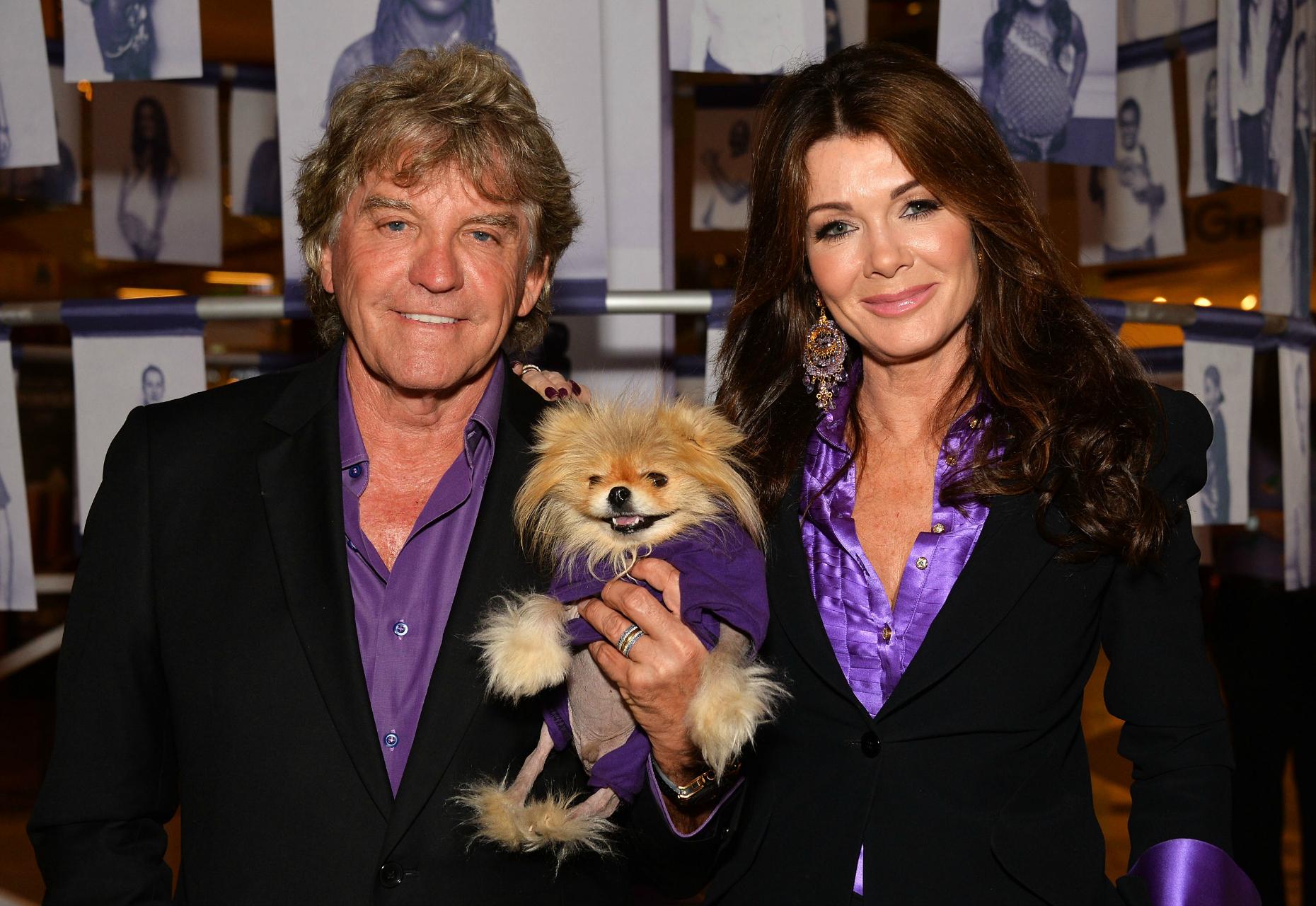 Lisa Vanderpump and Ken Todd have been together for more than 35 years (they became engaged after just six weeks) and there are no signs it's slowing down any time soon. They have it all—mansions, kids, dogs, swans and even a pony.
22. Christopher Knight and Adrianne Curry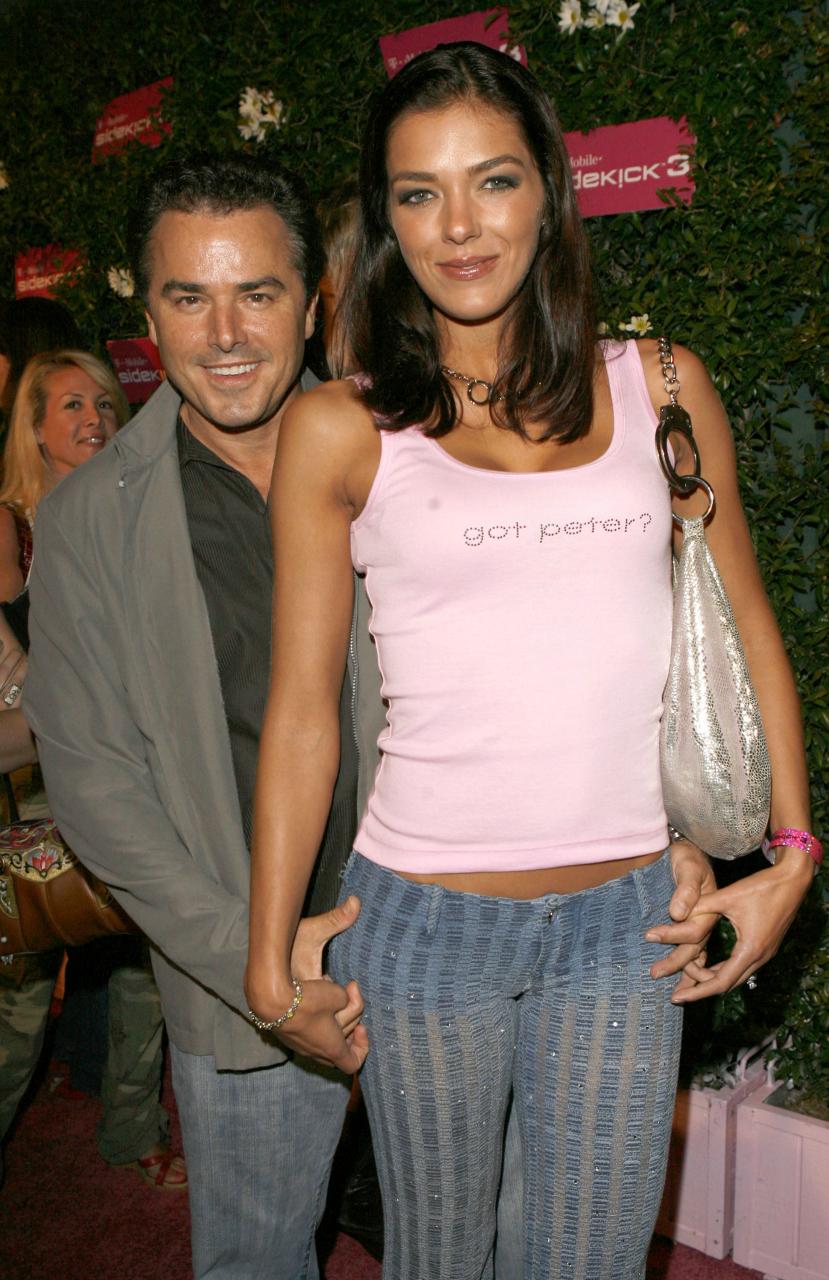 Adrianne Curry was America's Top Model and Christopher Knight was America's top Brady (The Brady Bunch) and despite the age difference, they found love, appropriately enough, in The Surreal Life. This then spun off into My Fair Brady which ultimately spun off into divorce.
Article continues below advertisement
23. Chip and Joanna Gaines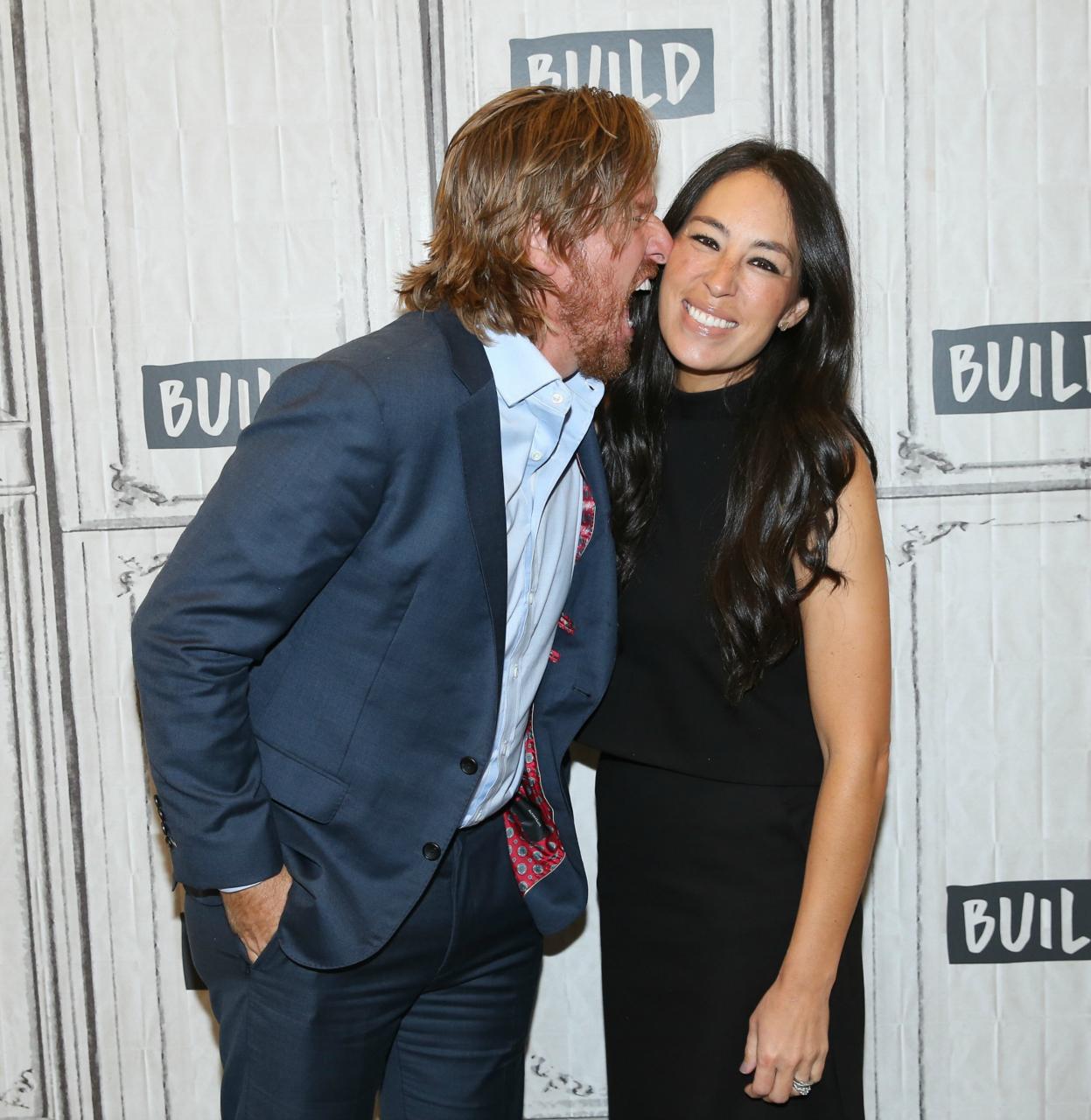 Waco, Texas isn't just the home of religious cults, it's where Chip and Joanna Gaines live and work (on their show Fixer Upper). What's their blueprint for love? The answer is great chemistry—which, unfortunately, can't be bought at your local DIY store.
24. Farrah Abraham and Simon Saran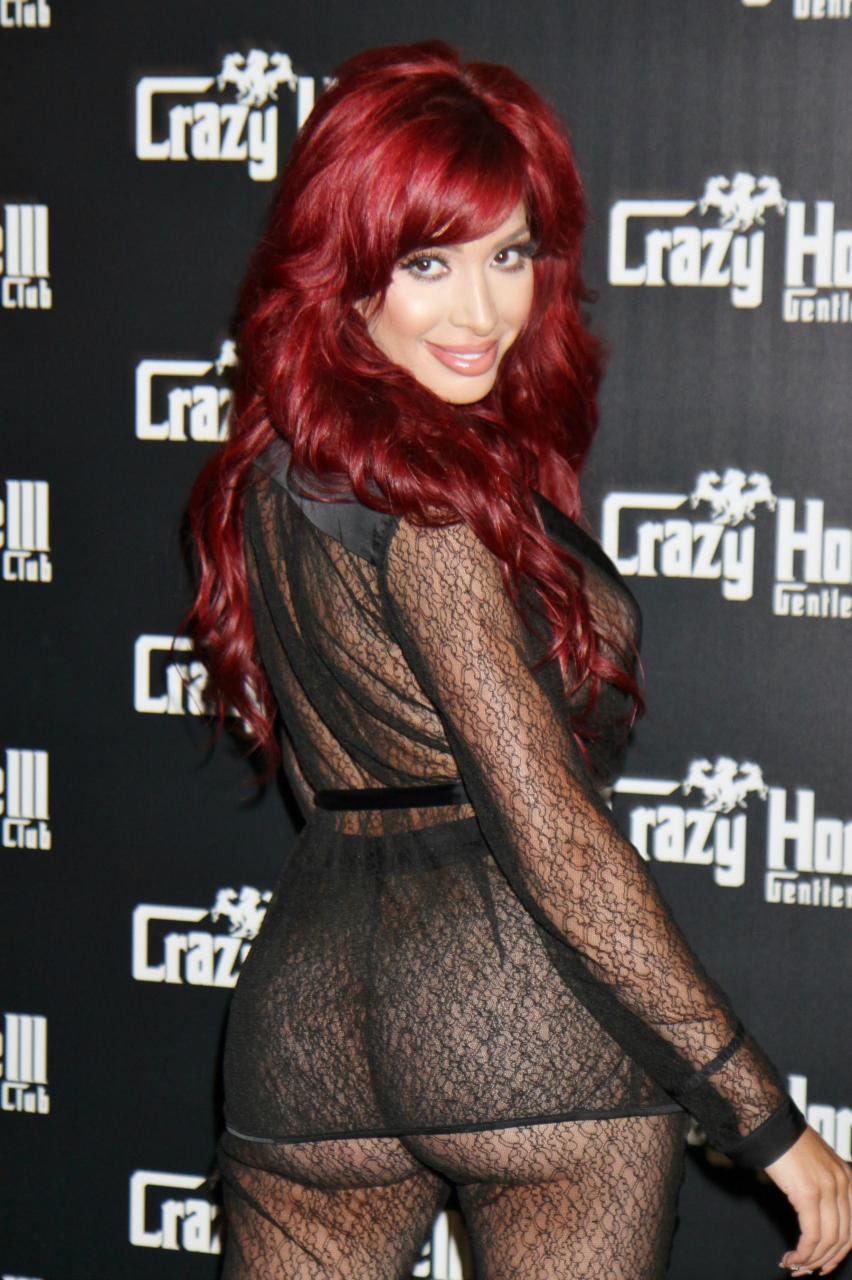 Teen Mom star Farrah Abraham dated Simon Saran for two years but it was a stormy relationship throughout. She took up with Saran after the premature death of her baby daddy, Derek Underwood. Abraham has since dumped both Saran and Teen Mom and pursued a career in the adult film industry.
25. Gary Shirley and Amber Portwood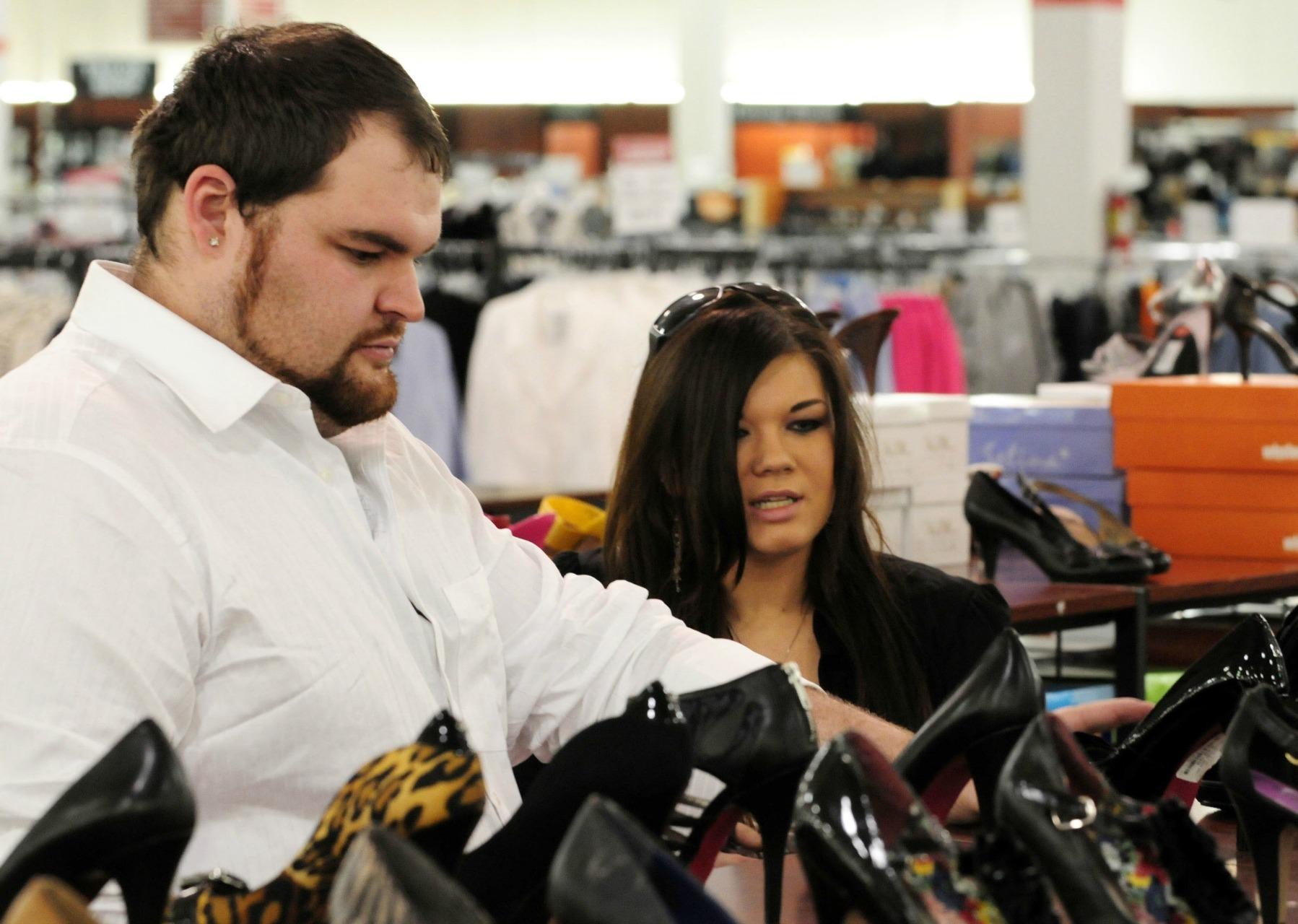 There are many relationships on Teen Mom OG, and one of them featured Gary Shirley and his now ex-fiancee Amber Portwood. Portwood herself went to prison for 17 months in 2012 for drug possession.
26. Jenelle Evans and David Eason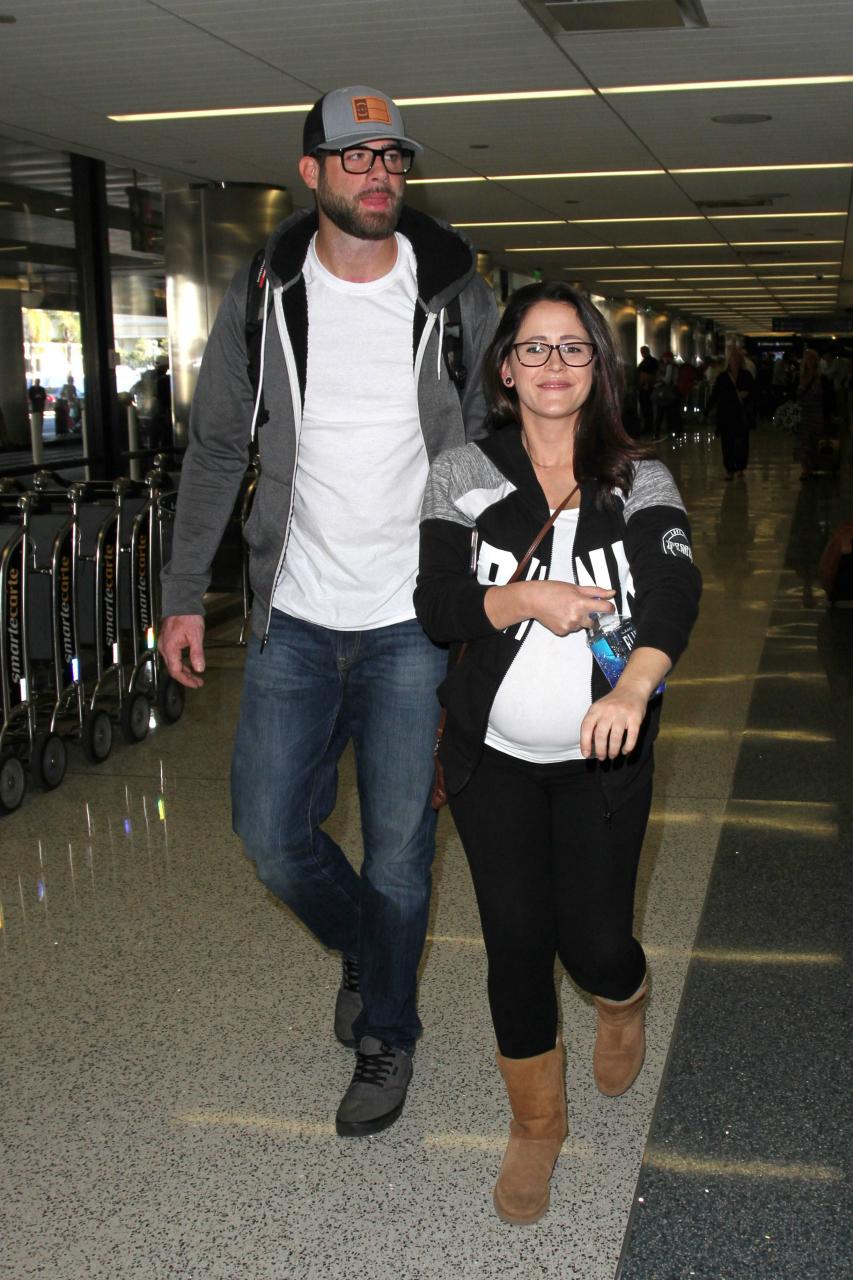 Jenelle Evans and David Eason make for an interesting Teen Mom couple because even though he was kicked off the show for making homophobic tweets, they remained together. Eason has had prior run-ins with the law including 60 days in jail in 2016 for violating a domestic violence order with his ex-girlfriend.
We pay for juicy info! Do you have a story for RadarOnline.com? Email us at tips@radaronline.com, or call us at (866) ON-RADAR (667-2327) any time, day or night.