NeNe Brands Kim 'A Liar' On Explosive 'RHOA' Reunion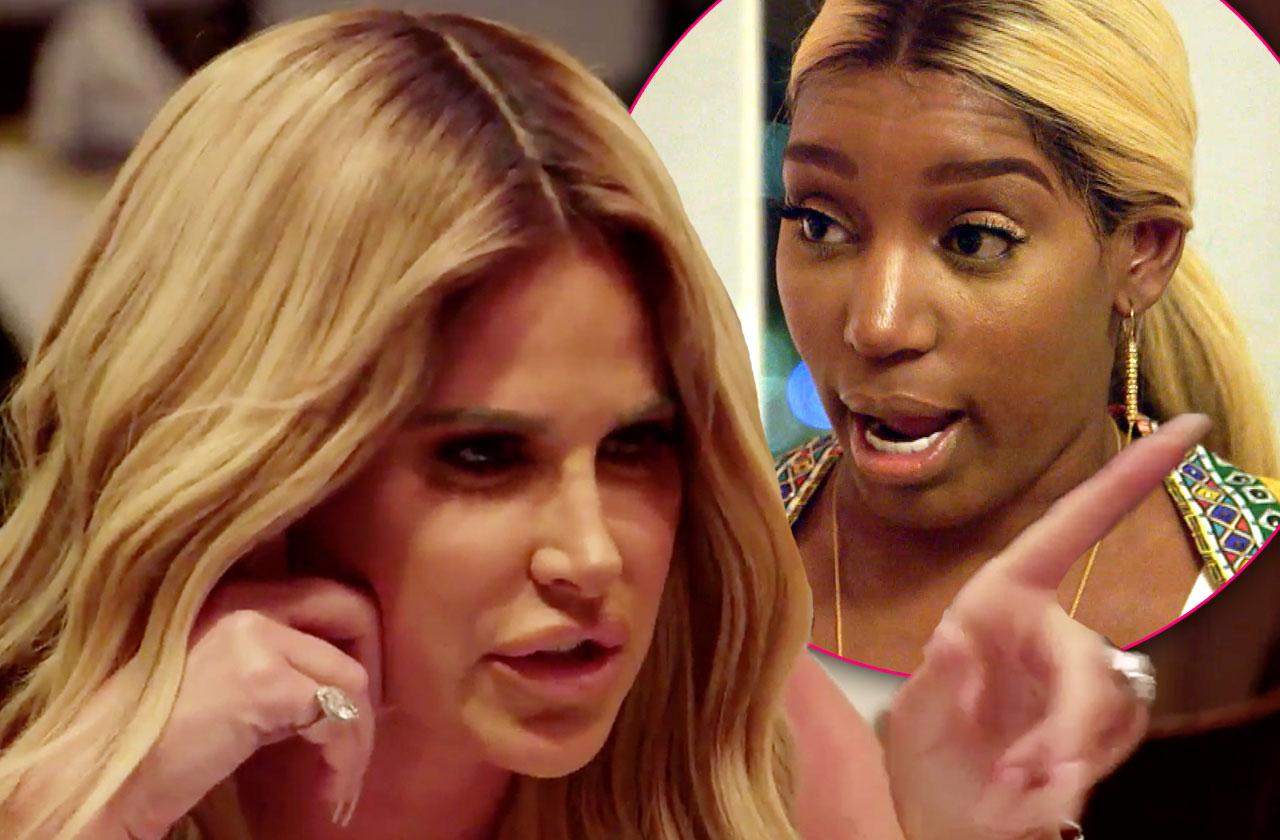 NeNe Leakes and Kim Zolciak are at each other's throats again!
The pair – who have a long history of bitter feuds – face off on Sunday's Real Housewives Of Atlanta Season 10 Reunion Part Two.
The warring women's latest dispute stems from an incident that went down when the cameras weren't even rolling.
Zolciak, 39, photographed 50-year-old Leakes' car parked in a handicapped spot at the mall and shared the image on social media.
Article continues below advertisement
She then about the infraction, which only resulted in another argument between the two.
Leakes has claimed that the pass belonged to her husband Gregg after he had been hospitalized with heart issues, and she tried to put Zolciak in her place during the reunion.
"I saw Kim before I had the white party event at my house, at the mall," she said. "And she had her head up in the air, acting like she couldn't speak. Then she's going to leave the parking lot and come back and video my car and talk b****h."
"She walked into my house, knowing that I saw her a**, like, 'Did I see you when you parked in the handicap spot?'" continued Leakes. "But did you see me b***h, or did you not see me!?"
"She is a liar – she walked right into my house acting like, 'Didn't I see you or didn't I see you?'"
But mother-of-six Zolciak isn't one for backing down, and host Andy Cohen bemusedly looked on as her latest spat with Leakes raged on.
"Who gives a f***!" blasted Zolciak. "You're that put out of shape cause I didn't say hi?"
An angry Leakes quickly countered: "I don't give a f*** about you not saing 'hi'. What I care about is the f***ing s*** you did!"
Leakes and Zolciak's latest fight can be seen on the RHOA Reunion Part Two on Sunday evening, 8pm ET on Bravo.
We pay for juicy info! Do you have a story for RadarOnline.com? Email us at tips@radaronline.com, or call us at (866) ON-RADAR (667-2327) any time, day or night.